The Real Meaning Behind Morgan Wallen's Cover Me Up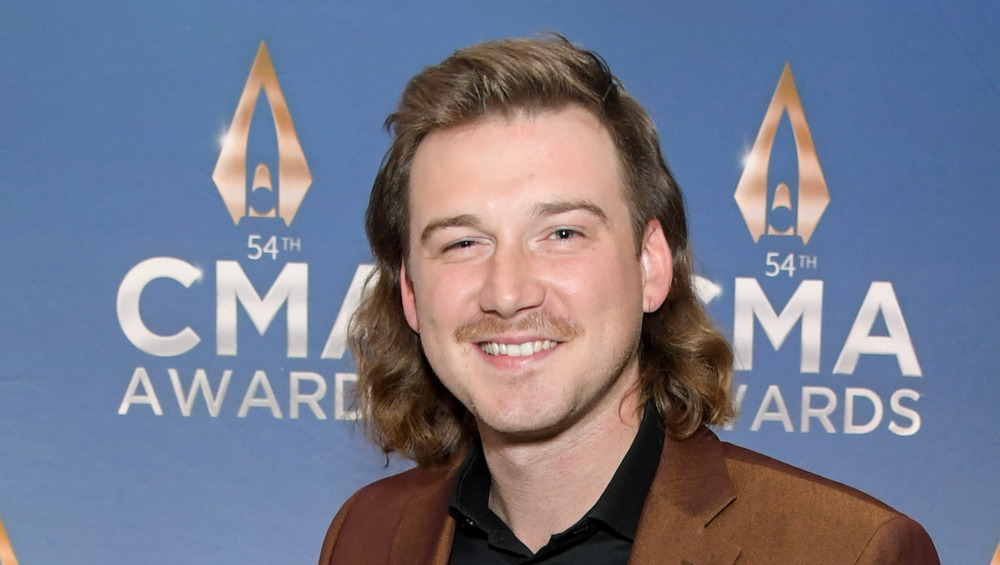 Jason Kempin/Getty Images
Morgan Wallen first garnered mainstream attention in 2014 as a competitor on The Voice. Following his national exposure, Wallen planted his roots in Nashville, where he worked with Big Loud Shirt Music to write songs for up-and-coming artists and eventually recorded his own music with the company's label Big Loud Music, per his All Music profile. His major breakthrough came three years after his reality show stint with his 2017 collaboration with Florida Georgia Line for the country hit "Up Down." The song appeared on his No. 1 debut solo album If I Know Me.
Almost three years after making his debut, Wallen is back with his sophomore album Dangerous: The Double Album. As its name signifies, the album features double the amount of tracks than your average record, with 30 songs in total. "The 'double album' idea started off as just a joke between me and my manager because we had accumulated so many songs over the past couple of years," Wallen said in his November 2020 album announcement, per Billboard. "Then quarantine hit, and we realized it might actually be possible to have enough time to make it happen," he added.
Dangerous includes previously-released songs like "Cover Me Up," "7 Summers," and "More Than My Hometown". "Cover Me Up" in particular got quite some exposure upon its release for both good and less favorable reasons. Let's take a look at the real meaning behind Morgan Wallen's "Cover Me Up."
Cover Me Up caused a big stir among country music fans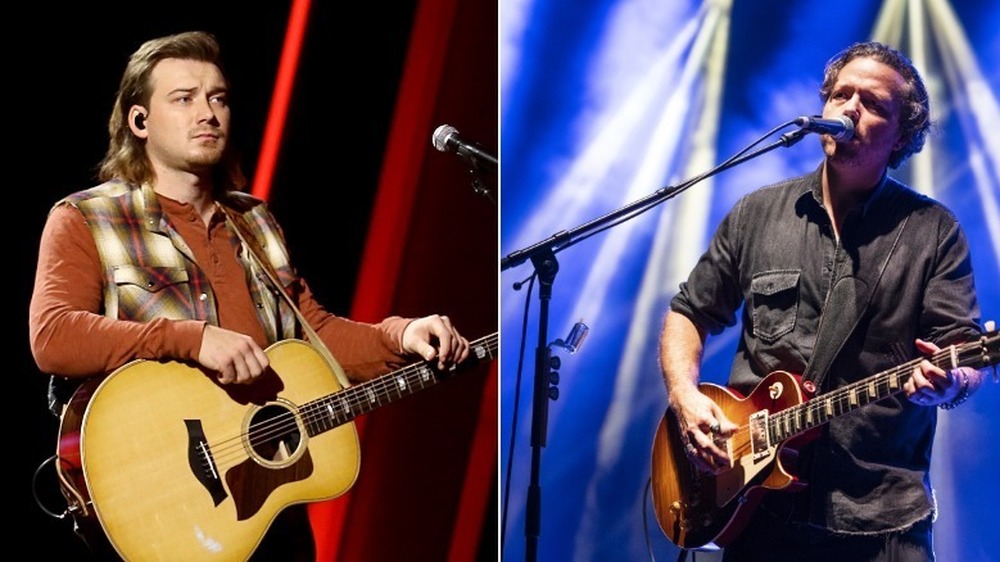 Terry Wyatt, Erika Goldring/Getty Images
First of all, it's important to note that "Cover Me Up," is not a song original to Morgan Wallen. It was first performed by singer-songwriter and former member of the band Drive-By Truckers Jason Isbell. For some reason, country music fans decided to take massive offense to Wallen performing Isbell's hit. "His cover of cover me up is Taco Bell tacos and @JasonIsbell is authentic Mexican tacos. Morgan Wallen will do, but he will never be Jason isbell," one user wrote. Another agreed, claiming that Wallen's version is "awful." It's also worth mentioning that Jake Hoot covered the song on The Voice in 2019 and received far less criticism than Wallen.
Despite the drama, Wallen continues to perform "Cover Me Up" and even declared his dedication to the tune in a 2019 performance. "It's a song as long as I'm able to sing, I'm gonna sing it," he said, per Taste of Country. "Hate me all you want," he added.
Considering he has his blessings from Isbell, it makes sense that Wallen decided to include "Cover Me Up" on Dangerous. Isbell has tweeted his support for Wallen's cover multiple times, once urging fans not to yell at Wallen for covering the song. "I'm fine with it," he stated.
Now that the drama is sorted out, let's decipher the real meaning behind "Cover Me Up."
Cover Me Up is a love song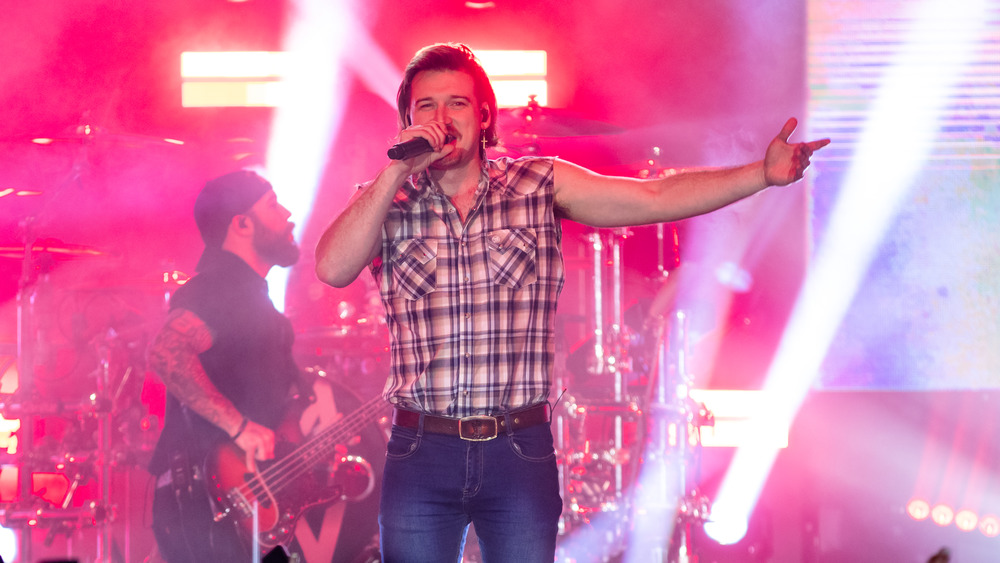 Josh Brasted/Getty Images
"Cover Me Up" is a reflective song about a person who lived a reckless life because they didn't have much to live for. "A heart on the run keeps a hand on the gun. You can't trust anyone, I was so sure," the first verse reads, per the song's lyric video. However, the person in the song finally found someone to give their life meaning, and they consequently changed their actions and became a better person. "I sobered up, I swore off that stuff forever this time. And the old lover's sing, 'I thought it'd be me who helped him get home,' but home was a dream. One that I'd never seen 'til you came along," the song continues.
Morgan Wallen released a short film for "Cover Me Up" in November 2019 that allows the song to represent something deeper than finding love. The video follows a military veteran who returns to his wife from being deployed and his subsequent struggle with PTSD. In the caption of the video, Wallen shared the Veteran Crisis Hotline, hoping to help anyone struggling.
Whether you agree with Wallen covering the song or not, it's clear that "Cover Me Up" has some deep meaning about love and turning one's life around.