The Real Meaning Behind Hailee Steinfeld's Love Myself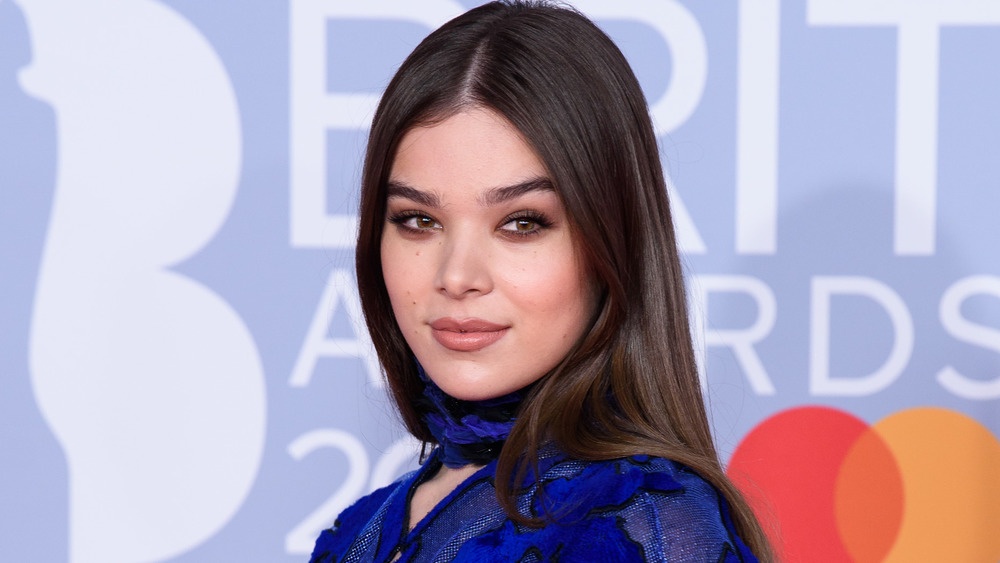 Joe Maher/Getty Images
Ever since Hailee Steinfeld received her first Oscar nomination at 14 for her supporting role alongside Jeff Bridges in 2010's True Grit, she has proven to be quite the singing-acting-dancing triple threat. Her 21 films since have included the last two installments of the Pitch Perfect trilogy, as well as the animated hit Spider-Man: Into the Spider-Verse, in which she voices Marvel Comics' Gwen Stacy. She also helmed her own vehicle in 2018's Bumblebee, the sixth installment in the Transformers film franchise.
Despite telling Movies Ireland in 2011, "I feel that I'm on that film route and am gonna try my best to stay on it," Steinfeld went on to dominate Apple TV+ with Dickinson, a modernized retelling of famed American poet Emily Dickinson's life. Business Insider declared it the streaming platform's most successful launch show by far. With Dickinson airing its second season every Friday starting Jan. 8, 2021, Steinfeld has since earned an executive-producing credit on the show, as revealed in her 2021 Digital Spy interview.
Her musical career has also taken Steinfeld everywhere around the U.S. and the world, according to Concert Archives. With four EPs under her belt, spanning from 2015's Haiz to 2020's Half-Written Story, Steinfeld's first chart-topper was her double-platinum self-empowerment anthem, "Love Myself," according to her label Republic Records. While a cursory listen of the dance-bop might deem it innocent enough, a closer one reveals a more risque layer behind its words. Keep reading to find out the more adult meaning behind Steinfeld's "Love Myself."
Hailee Steinfeld sings about the intimate kind of self-love in 'Love Myself'
It does not take long into the first listen to find that Hailee Steinfeld is singing about a certain kind of "self-love" on "Love Myself." The first verse begins, "When I get chills at night, I feel it deep inside without you, yeah / Know how to satisfy, keeping that tempo right without you, yeah." There is little subtlety here as to the physical references made. However, Steinfeld told Vice in 2015 that her song, regardless of any and all sexual undertones, is still about "self-empowerment" at the end of the day. The singer-actor said, "Whether you take that as something physical or not... It's about being able to provide for yourself and knowing how much power there is in that."
Even more self-explanatory is the song's leadup to its chorus: "Pictures in my mind on replay / I'm gonna touch the pain away / I know how to scream my own name." Whew! As the popular YouTube commentary channel Music Video Sins amusingly noted, "Extremely disturbing lyric is buried in a summer jam but whatevs...'shrug emoji,' YOLO!"
Steinfeld is happy to leave the tune's interpretation open to listeners because, as she told LadyGunn's April 2016 issue (per JustJaredJr.), "I've had girls come up to me and say, 'Thank you for this song and this message, because it's something that I needed to hear.' ... That's all that matters to me at the end of the day," Steinfeld affirmed. We cannot disagree with that; truth be told, self-love can never truly be too high in supply.