Inside Hugh Grant And Elizabeth Hurley's Relationship Today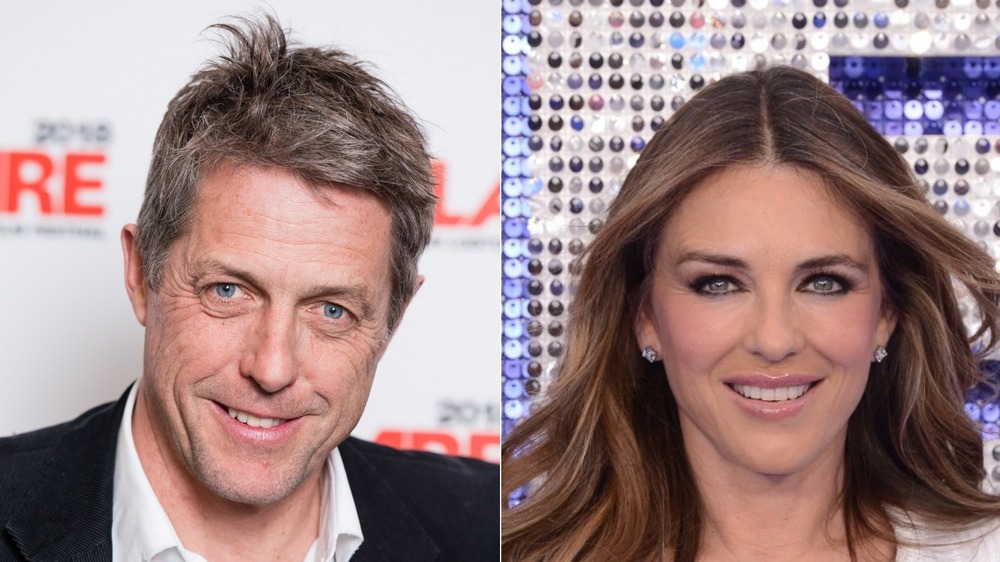 Jeff Spicer, Joe Maher/Getty Images
Pop culture enthusiasts of the '90s can remember when actors Hugh Grant and Elizabeth Hurley were the British Hollywood It couple. They dated for 13 years before calling it quits in the year 2000, ET reported. The couple was praised by the media during their time together. Both notable actors of their time, cameras flashed when they hit the red carpets together. Both of their successes in film and modeling made them a power duo up until their shocking split at the start of the new millennium. 
The former couple met in 1987 on the set of Hurley's first major film, Remando al Viento (Rowing with the Wind) in 1987, as noted by Mama Mia. Tabloids jumped at reporting on their budding romance. They filled media headlines throughout the late '80s and early '90s. But by 1995, the pair was rocked by their first cheating scandal when Grant was caught in Hollywood taking part in a "lewd act" with sex worker Divine Brown, per AP
Grant released a statement the day after the scandal hit the press. "Last night I did something completely insane," he said in the statement. "I have hurt people I love and embarrassed people I work with. For both things, I am more sorry than I can ever possibly say." Just two weeks later, Hurley's usual smile wasn't visible when the couple hit the red caret together at the premiere of Grants flick Nine Months. "I felt like I'd been shot," Hurley said on 20/20 later that year, per the Los Angeles Times. 
Hugh Grant says the sex fizzled out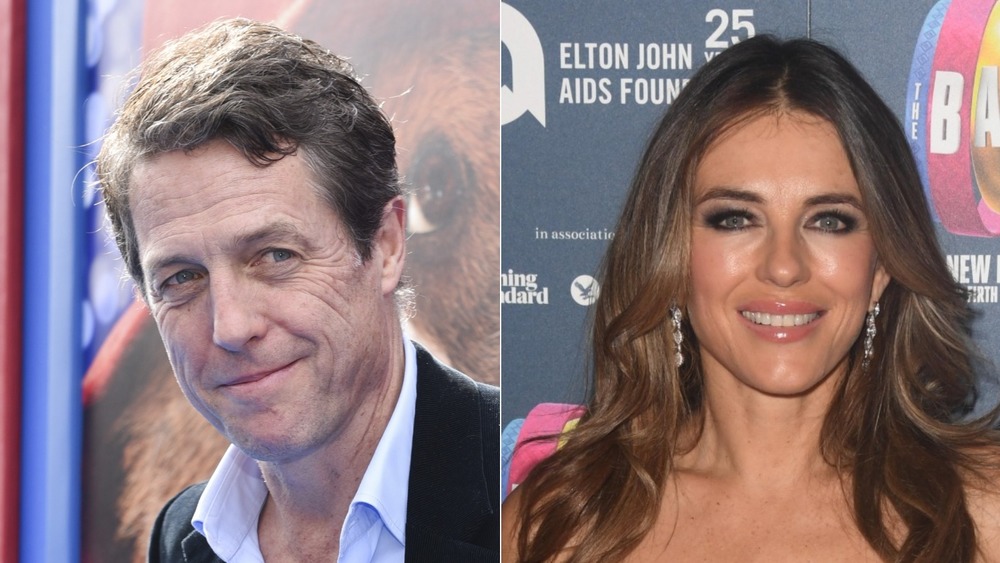 Rodin Eckenroth, Stuart C. Wilson/Getty Images
After Hugh Grant and Elizabeth Hurley's 2000 split, the former couple-turned-close-friends gave different reasons for what led to their breakup. When Grant appeared on Watch What Happens Live With Andy Cohen in 2015 he credited their split to a lack of sex. "The sex part probably fizzled out," he dished before adding, "but she's my number-one best friend in the world."  Meanwhile, Hurley talked about how moody Grant was during her visit to WWHL that same year. "He used to really annoy me... My friends used to call him Grumplestiltskin," the Bedazzled star revealed. She also called Grant a "10 in the sack," so she didn't agree with his claims of the sex "fizzling" out. 
In September 2020, Hurley proved just how close the former lovers still are when she shared a throwback video of Grant in honor of his 60th birthday. "A belated (because it took me two days to work out how to screen record) Happy 60th Birthday to the glorious Hugh Grant – a magnificent addition to the human race- even though he looks like a monkey. (love) you forever xxxx," Hurley captioned the clip of Grant dancing in his 2003 film Love Actually. Despite Grant's cheating scandal, they endured, and it's good to see these two can share smiles together.