The Real Reason Juan Pablo Galavis And Nikki Ferrell Called It Quits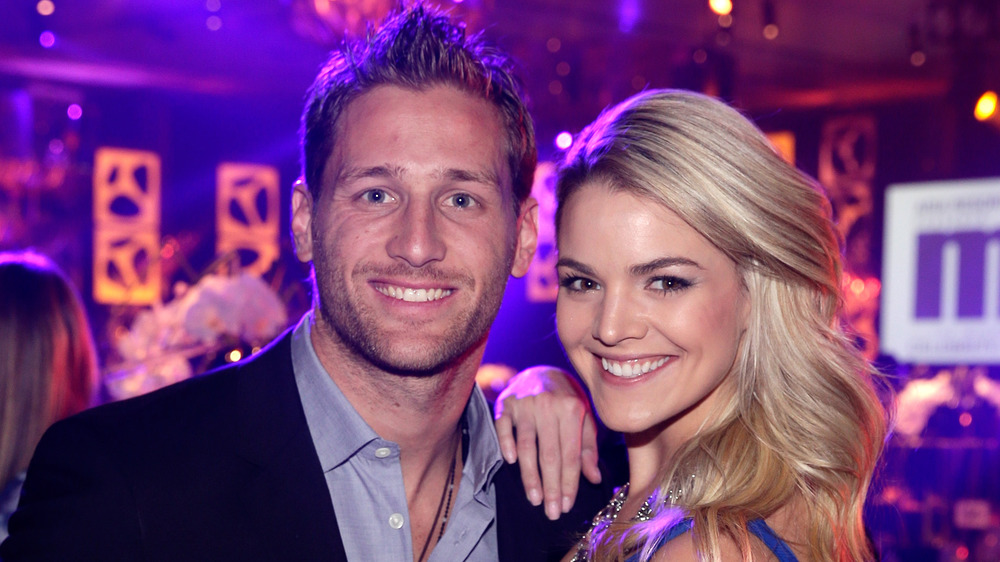 Juan Pablo Galavis' 2014 season of The Bachelor will forever go down as one of the worst in the show's history. Even though many wish they could erase Peter Weber's season (and his mom, Barb) from their memories, the criticism of Juan Pablo is arguably the loudest.
So where's the beef? Among other issues, Juan Pablo's Bachelor finale gave us his now-iconic breakup with Clare Crawley during the final rose ceremony. You know the one where she told him, "I lost respect for you because I thought I knew what kind of man you are but what you made me just go through," and, "I would never want my children having a father like you." The moment quickly went down in Bachelor history as the most dramatic ever.
Juan Pablo did end up giving his final rose to Nikki Ferrell, despite deciding not to propose. The couple left the show together, but unfortunately, they broke up seven months later. Keep scrolling to find out the real reason their relationship ended so quickly.
Juan Pablo and Nikki weren't on the same page
Gustavo Caballero/Getty Images
Bachelor Nation fans might recall that Juan Pablo Galavis refused to reveal whether he loved Nikki Ferrell during The Bachelor's After the Final Rose episode with Chris Harrison in 2014. However, according to Nikki, he "absolutely" told her he loved her throughout their relationship. "There was a point where we said we loved each other, like a normal relationship," she said in 2015, according to E! News, adding, "There was a while where I did feel like he was totally in love with me. Was it too late? Probably. I think at that point I had come to the conclusion that we were different people and we were never going to be on the same page." 
Nikki also said she and Juan Pablo did everything they could to save the relationship before ultimately deciding to go their separate ways. Still, Nikki only had good things to say about her ex, calling him "caring" and a "good person." On Juan Pablo's part, he never addressed why he and Nikki couldn't make it work, but in March 2020, he told Life & Style, "Every once in a while, I think of what could have been if I chose [Clare Crawley] instead of Nikki, but that's life."