The Real Reason Dolly Parton's Husband Doesn't Watch Her Perform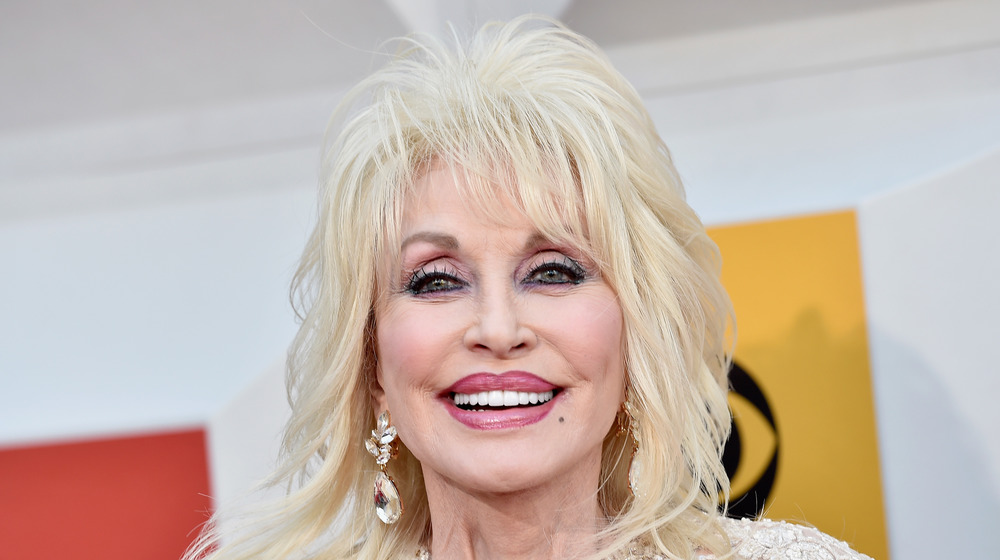 David Becker/Getty Images
If there's one thing America can agree on, it's Dolly Parton. In addition to her legendary catalog of music, her one-of-a-kind aesthetic, and her impressive philanthropic pursuits, Parton's fans also adore her for her admirable relationship with her husband, Carl Dean. In the music biz, long-lasting marriages aren't exactly typical, but Parton and her hubby have been happily married for more than 50 years, and the country star has tons of charming anecdotes about what makes their marriage so successful. One important factor? They have their own lives outside of their marriage, which allows them to take plenty of space from each other. She often jokes that "the reason our marriage has lasted so long is because I stay gone," as she said in a September 2020 Amazon Music interview.
In fact, even Parton's most diehard fans never see her husband — he hasn't walked a red carpet with her since 1966, and he doesn't go to her concerts. Dean is so low-key that some fans think he's imaginary (ha!), but Parton cleared the air with The Independent in October 2020, explaining that her husband "does not want to be in the spotlight at all. It's just not who he is." She continued, "He's like, a quiet, reserved person and he figured if he ever got out there in that, he'd never get a minute's peace and he's right about that."
But how could Dean resist watching Parton's lively, fun concerts? Here's the real reason.
Dolly Parton's husband isn't a big fan of her music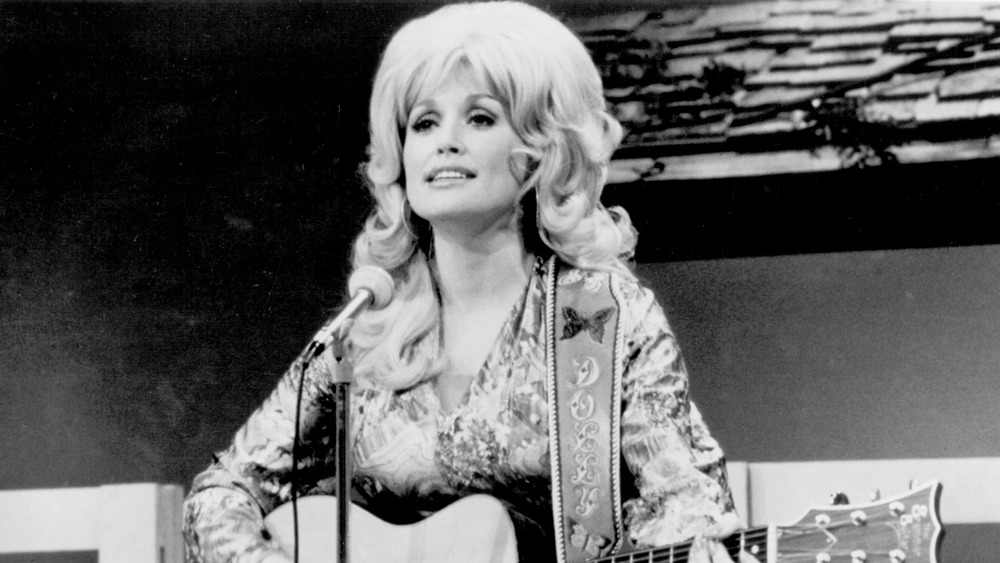 Michael Ochs Archives/Getty Images
Dolly Parton is one of those musicians with universal appeal, making her a favorite even among people who don't normally listen to country music. But her husband, Carl Dean, actually doesn't love listening to his extraordinarily talented wife sing. He's only seen her perform live two or three times, according to People. "He felt like he'd get nervous if I messed up and all that," Parton explained on Good Morning Britain in 2019 (via People).
Plus, he's somehow not the biggest fan of Parton's music (can you imagine?). "He likes hard rock and Led Zeppelin and bluegrass music," Parton said. "He doesn't dislike it, he doesn't go out of his way to play my records, let's put it that way." Nonetheless, Dean is still supportive of Parton's career and occasionally goes to see her at State Fairs in Tennessee, where he stays while she's on the road. "He's proud of me. And he loves that I love what I do. I think it's just... it's a touchy subject," Parton said. "I'm like his little girl, I think. He just worries about that."
Parton and Dean make their marriage work despite their many differences. "My husband and I always had a great friendship," Parton said in an Amazon Music video. "We don't do the same thing so it gives us different stuff to talk about." In addition to a shared sense of humor, Parton told The Independent in 2020 that they "have a great respect and admiration for each other."