The Truth About RuPaul's Drag Race's Tina Burner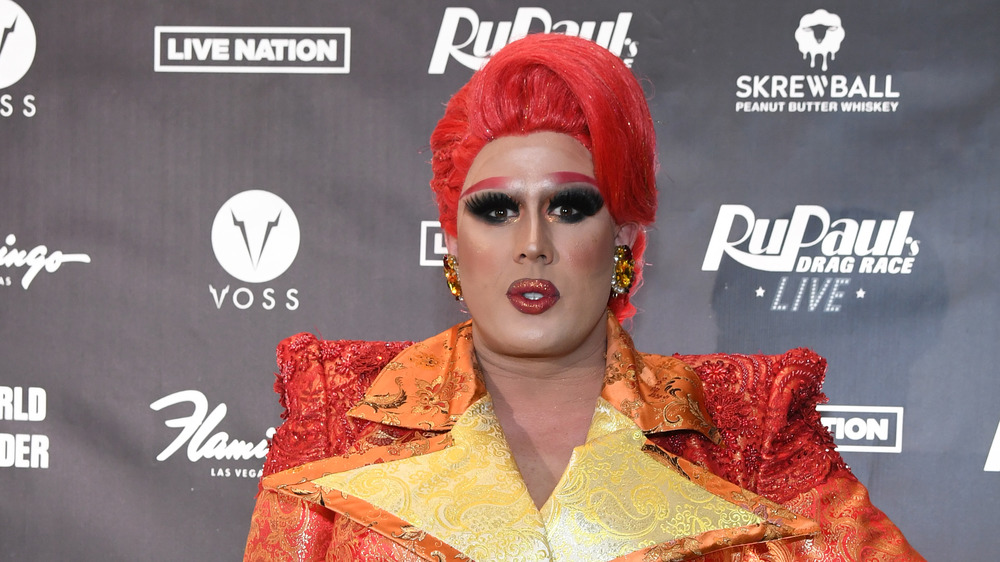 Ethan Miller/Getty Images
Season 13 of RuPaul's Drag Race is off to quite the start. It's Jan. 1, 2021, premiere was the show's most-watched debut in history, Deadline reported, and everyone and their Drag Con-attending sister are obsessed with its new batch of queens. 
But before we sashay into all of that, it's first worth noting how wild this season of Drag Race has been so far. From the epic lip sync battle with a twist to the Pork Chop Loading dock (a combination of Exile Island from Survivor and ... something from Twin Peaks?), things are pretty wacky, even for the always format-experimenting RuPaul. Nonetheless, some icons have already emerged from the pack, like the fashionable and irresistibly charming Symone, the polished, history-making Goppmik, and the fiery, campy Tina Burner.
When a seasoned and already reputable drag queen comes on Drag Race, it doesn't always bode well, as the competition atmosphere is very different than, say, the New York City drag circuit (see Brita). But Tina Burner seems to be the "breaker of chains," so to speak. A polished comedy queen, she won the lip-sync challenge in episode one, and her episode two Tin Man look was a tornado of genius. So here's the "burning" question: Who exactly is this already popular queen? "Sissy That Walk" down to slide two for everything you should know about Tina Burner!
Tina Burner is a comedy queen with a strong voice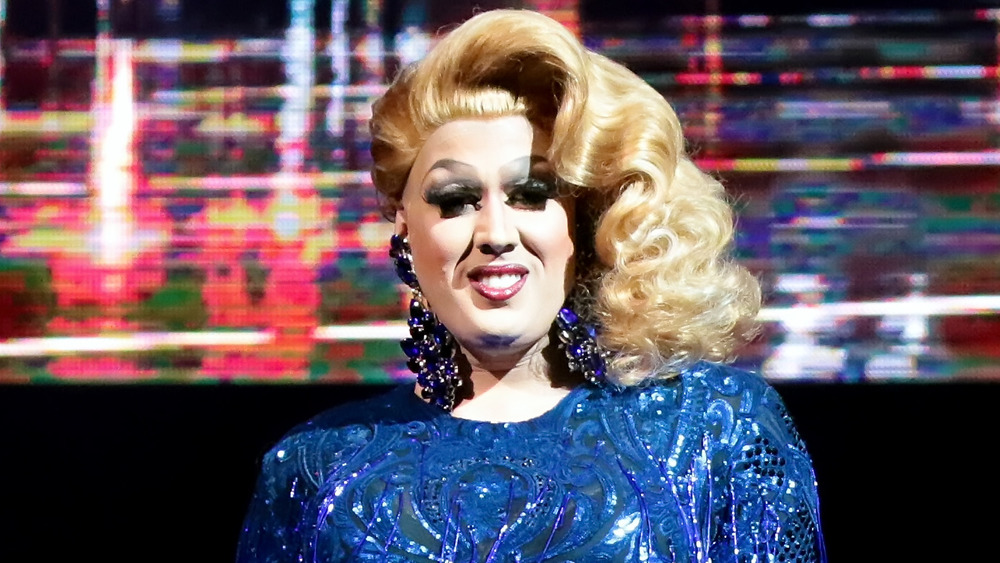 Donald Kravitz/Getty Images
So what should RuPaul's Drag Race fans know about Tina Burner?  For starters, she is a 39-year-old drag queen from New York City named Kristian Seeber, according to Express. Additionally, Burner's Instagram bio says she is "Reigning National Miss Comedy Queen," so get ready for a scorchingly funny Snatch Game performance.  
According to her Meet the Queens video, Tina Burner's name comes from (surprise, surprise) Tina Turner! She has auditioned many times for the show and explained that she is a "linebacker in a dress" who has been doing drag for years. And we mean years. "In my drag career I was raised on respect and putting the work in," she stated. "Then you get these girls who come in wearing drag for a day and suddenly they are a star ... I'm here to tell them, 'no baby, sit down'. It's all about the performance for me ... I wanna put on a show." Yup, in the end, Tina Burner is a queen with stage experience who we definitely see going far!
Meanwhile, she isn't feeling so hot about recent comparisons to disgraced Season 12 contestant Sherry Pie. "Okay I need to address something. Posting that I give bad Sherry pie vibes is problematic," Burner tweeted on Jan. 5, 2021. "There are victims of that situation that I'm sure aren't looking to relive that. From the actual parties involved reaching to the effects of the cast and production." Clearly, Ms. Tina Burner isn't afraid to speak her mind!