Here's What Bills Head Coach Sean McDermott's Net Worth Really Is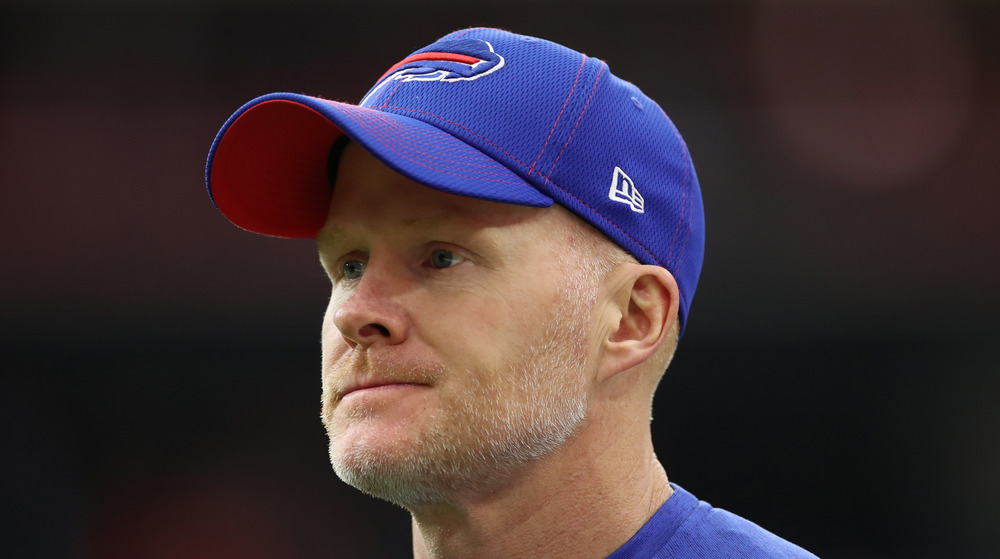 Christian Petersen/Getty Images
Buffalo Bills coach Sean McDermott is one of the most praiseworthy coaches in the NFL right now. So exactly how rich does that make him? We're guessing pretty wealthy — but before we talk numbers, let's take a walk down memory lane to paint a full picture of McDermott's career.
McDermott first embarked on his professional football coaching career when he was hired as a scouting administrative coordinator with the Philadelphia Eagles in 1998, according to Daily Local News. McDermott hit the ground running and worked his way up within the Eagles organization, snagging the positions of defensive quality control coach and assistant defensive backs coach before ultimately landing a breakout role in 2007 as defensive coordinator, per FanBuzz.
In 2011, McDermott made the jump from the Philadelphia Eagles to the Carolina Panthers, where he accepted a position as the defensive coordinator, which eventually earned him a trip to the highly coveted Super Bowl game in 2015. Unfortunately for McDermott, that game would ultimately result in a loss to the Denver Broncos.
Finally, in 2017, McDermott landed a head coaching position with the Buffalo Bills, where he has since been widely praised for restructuring the program and earning many wins for the team. In 2019, he received a nomination for NFL Head Coach of the year. Here's how that's all paid off.
Sean McDermott's alleged salary is impressive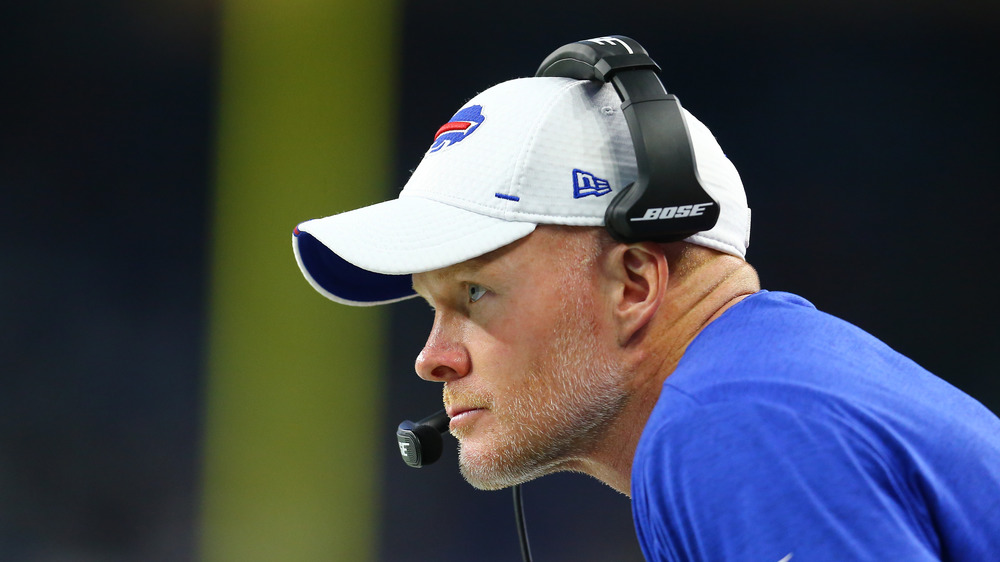 Rey Del Rio/Getty Images
With such an accomplished career securely tucked under his belt, what kind of dough is NFL coach Sean McDermott actually bringing in? NFL coach salaries are not public, so it's not 100% clear exactly how much McDermott makes or has in the bank. But for what it's worth, FullCelebs reports that McDermott has accrued a cool net worth of $5 million as of 2021. Not too shabby, huh?! According to Refinery29, NFL coaches make about $6 million per year on average, but numbers can range widely depending on the situation. Players Wiki reports that McDermott allegedly rakes in $2 million annually. 
But what about NFL's coaching legends? The football coaching greats such as Bill Belichick, Pete Carroll, and Jon Gruden? How much bacon are they bringing home each year? Forbes reports that Belichick makes a staggering $12 million per year while Carroll and Gruden rake in $11 million and $10 million respectively.
Looks like McDermott's got some catching up to do! It is worth noting, however, that McDermott hasn't been in the game nearly as long as some of his reportedly higher-paid colleagues, so maybe it's just a matter of time.