The Bachelorette: What Blake Moynes Has Been Up To Since The Show Ended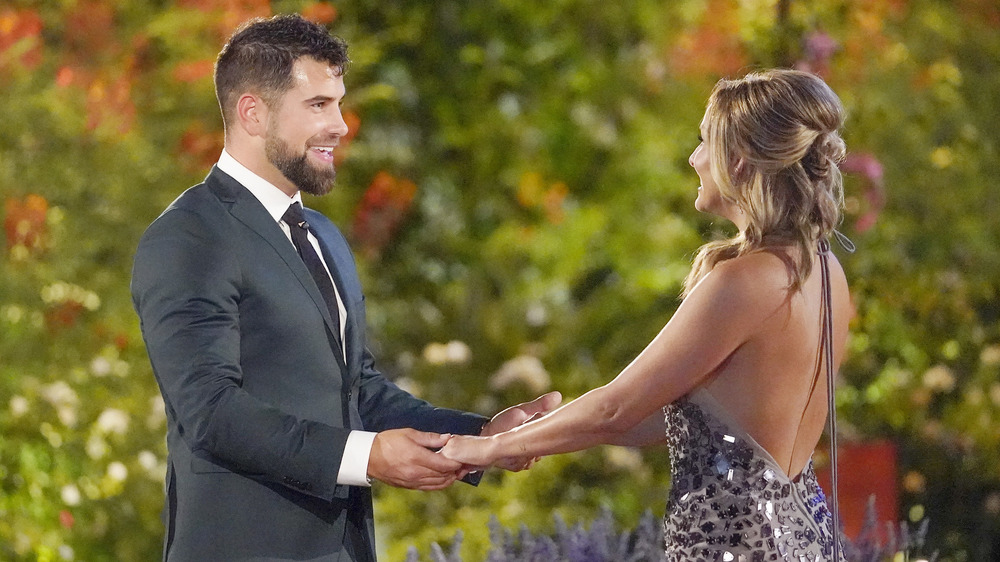 Craig Sjodin/ABC
The Bachelorette's resident wildlife manager, Blake Moynes, won over fans with his rugged good looks and charm after appearing on Season 16. But, unfortunately for Blake, series lead Clare Crawley only had eyes for Dale Moss, and departed the set early following a dramatic proposal from the former NFL player. (The pair have been filling up our social media feeds with loved-up snaps ever since.) However, for Blake, who faced an uphill battle in getting to know the season's new lead, Tayshia Adams, it seemed happily ever after was not meant to be. The Canadian heartthrob was eliminated in week 9 on the Dec. 14, 2020 episode of the show, as Tayshia prepared to select her final four ahead of hometown dates.
After his elimination, Blake expressed his frustration to Us Weekly that the chemistry between the two of them had been slow to build. "I wish she [Tayshia] just said, 'You're not The One for me. There's other connections here. I don't see us being a thing.' Instead, it was like, 'We ran out of time, the connection came too late,'" Blake explained, adding that he was left "thinking about the what-ifs, the potential." We are all rooting for Blake to get another shot at love, so the question on everyone's minds is, what has he been up to since the show ended?
Blake Moynes is spending time with his furry friends
As a wildlife manager, Blake Moynes nurses a soft spot for animals, so it is no surprise that he has been spending quality time with these beloved creatures following his elimination from The Bachelorette. If his recent Instagram pics are anything to go by, Blake has been hanging out with an Eastern fox snake, a falcon, a peregrine, a Snowy owl and, most impressively of all, a rhino named Sophia. On Giving Tuesday 2020, Blake shared that he had "adopted" the rhino in 2019 through the conservation organization Care For Wild. "Adopting helps ensure the animals' safety, securing veterinary items, anti-poaching needs and of course the necessary daily feed & milk," the animal lover captioned his photo.
Since returning to his native Ontario, Blake has also reconnected with his roots by prepping his off-grid cottage for winter and drinking blueberry tea outdoors. But that's not to say he has not also indulged in the odd thirst-trap photo. From intense weight workouts to shirtless snaps with his pup, this Canadian hunk sure knows how to get people talking. Although he didn't necessarily find love on The Bachelorette, we have the feeling Blake will not be single for long.