Inside Michael Phelps' Battle With Depression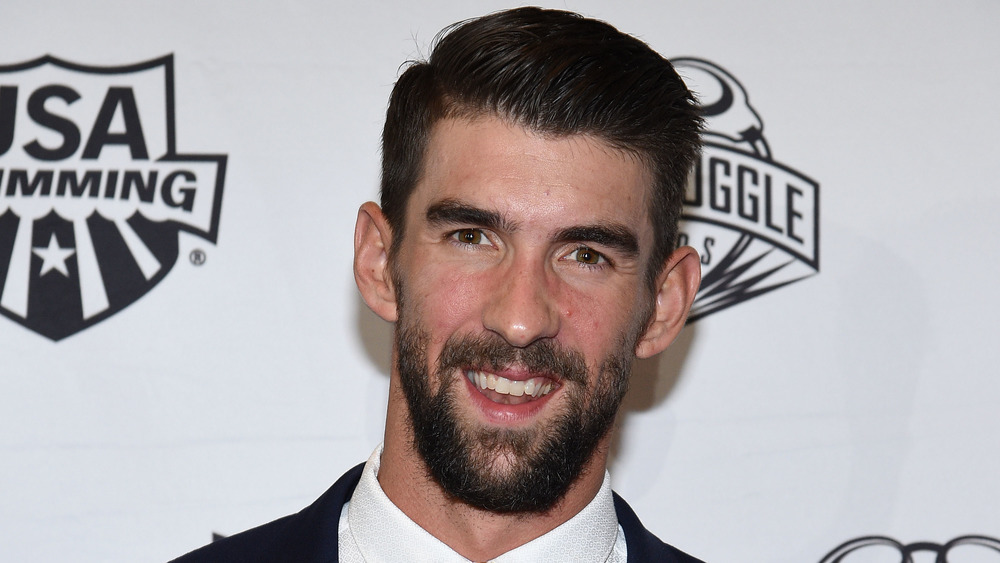 Kevork Djansezian/Getty Images
Former Olympic swimmer Michael Phelps might seem superhuman, but despite holding the Olympic record for the most gold medals ever earned, he is still human and just like everyone else. Like most people, he too struggles with personal issues and inner demons. In the past, Phelps struggled with alcohol abuse and, after a few run-ins with the law, checked himself into rehab to seek treatment, per E! News.
Phelps has since gotten sober and the now-father of three is leading a much happier, healthier life. However, life has certainly handed him its signature ups and downs, much like the average individual, and the retired swimmer has also struggled with mental health issues.
He and his wife, Nicole Phelps, have both been very candid about his mental health struggles and the impact it has had on their family. The former Olympian has also opened up about suffering from depression. Keep reading to learn more about Michael Phelps' battle with depression and mental health issues.
Michael Phelps has been battling depression for many years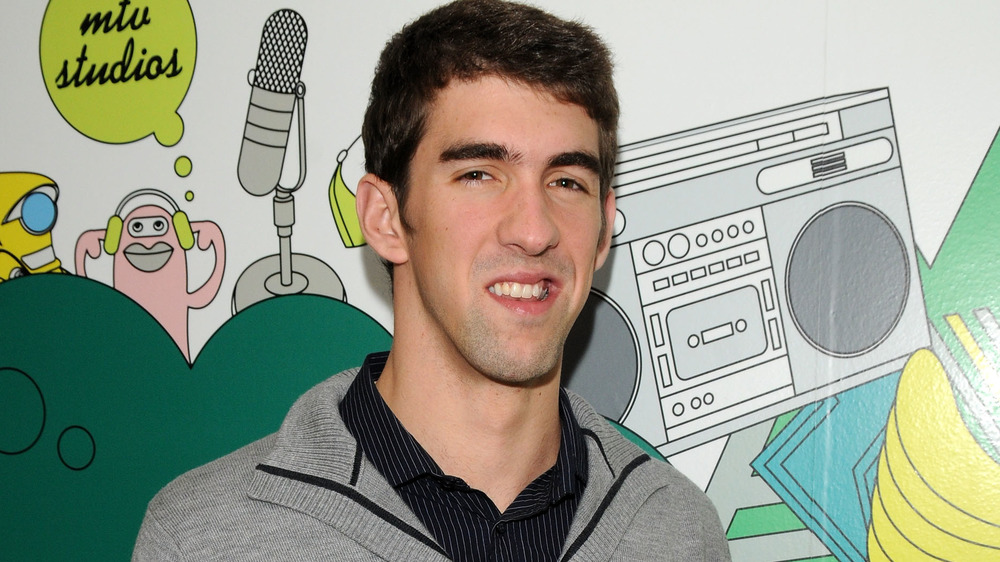 Bryan Bedder/Getty Images
Michael Phelps, the most decorated Olympian of all-time as of this writing, has experienced his fair share of mental health struggles. Phelps' experience with depression dates back to his Olympic days and he has admitted to even being suicidal at his lowest points. In a 2018 interview with Today, Phelps noted that, after his 2014 DUI arrest that led to a rehab stint, he did not "even want to be alive."
"I was so down on myself," he said. "I didn't have any self-love [...] It was a really, really, really crazy time for me and I didn't want to see anybody, because for me, I saw myself as letting so many people down and me, myself in particular, and that's hard to carry."
Phelps remarked that it took him a while to realize he needed help, but that once he came to terms with that fact, he was able to seek the professional assistance he needed to really start working on his mental health. "I finally realized that I can ask for help and it's OK to not be OK and for me, that's what changed my life," he told the outlet.
His struggles did not end there, though, and as anyone who has suffered from depression or mental health issues knows, it can be an illness that you have to put time and effort into managing every day.
Michael Phelps experienced a deep depression during the COVID-19 pandemic that affected his family
During the COVID-19 pandemic, Phelps told Today Parents that he experienced some "scary ops and downs" that impacted his whole family. He said it was especially hard on his wife, Nicole Phelps, as she hates seeing him suffer, but explained that getting through it together has made them "closer than ever."
"Nicole loves me and wants to help. She wants me to get better," he said. "But she's also struggling herself. She needs that support as well. I know it's hard for her." Nicole told Today (via E! News) that Michael was in such a deep depression at the beginning of the pandemic that she feared she was going to lose him.
"I used to think, 'Oh, I can fix him. I can be his therapist. I can be what he needs,'" she said. "But what I've learned is that you can't take ownership for how they're feeling, no matter how badly you want to."
The couple also noted that said struggles are difficult for their three sons, as they always want to play with their dad. However, they understand that sometimes he needs his alone time. "It's showing that it's OK to NOT be OK," Michael said. "Mental health is something that's so important in our family." 
Michael definitely has a strong support system that will help him get through anything, and it seems like his family is even stronger because of these hardships.
If you or someone you know is struggling with mental health, please contact the Crisis Text Line by texting HOME to 741741, or call the National Alliance on Mental Illness Helpline at 1-800-950-NAMI (6264).

If you or someone you know is struggling with substance abuse and mental health, please contact SAMHSA's 24-hour National Helpline at 1-800-662-HELP (4357).