The Real Reason Meghan Markle Is Estranged From Her Brother Thomas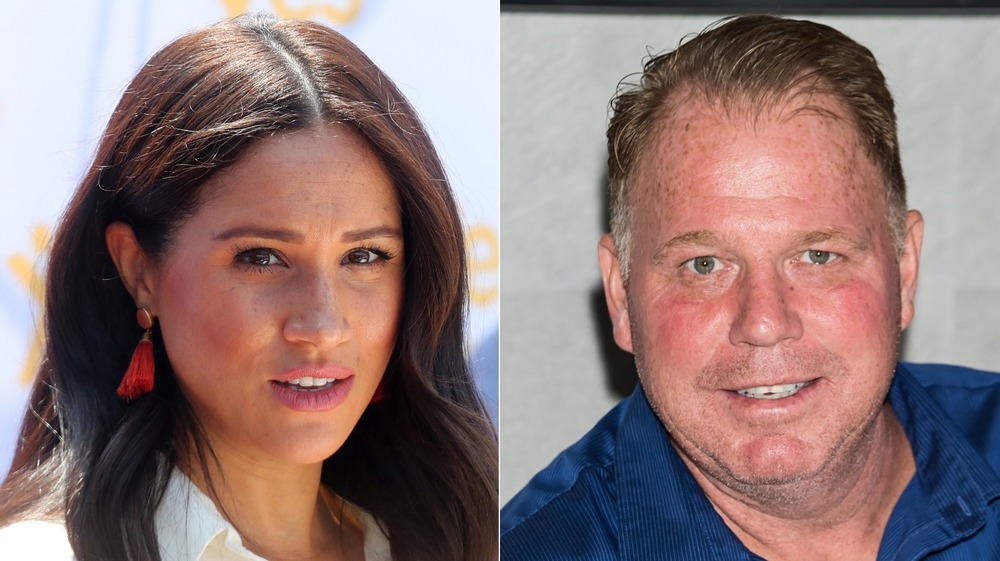 Chris Jackson, Gilbert Carrasquillo/Getty Images
With the exception of her mom Doria Ragland, Meghan Markle is estranged from most of her family members. In 2020, she and Prince Harry infamously left the royal family behind and moved to the United States. Meghan's father, Thomas Markle, publicly bashed her and admitted to staging paparazzi photos among other very public incidents. Meghan's estranged half-sister Samantha Markle famously called her "Princess Pushy," which is a catchphrase she's leveraged into writing her own book, per Vanity Fair. Meghan is also out of touch with her half-brother Thomas Markle Jr., but it's uncertain exactly when and why they fell out.
He's 14 years older than Meghan, according to The Sun. And they reportedly lived in the same house "during Meghan's early years," but, for the most part, they grew up separately. It's unclear if they were ever super close beyond that. Nevertheless, Thomas Jr. has had no problem dissing his famous sister.
In May 2018, he wrote a public letter — which he published via In Touch – to Prince Harry, telling him it wasn't "too late" to call it quits with Meghan and call off the wedding. He slammed her as "jaded, shallow [and] conceited." He said, "you would think that a royal wedding would bring a torn family closer together, but I guess we are all distant family to Meg," yet he's somehow confused about why he and Meghan are not on speaking terms. Meghan hasn't publicly addressed her family drama, but her brother has. Many times. 
Thomas Markle Jr. blamed 'Suits' for his rift with Meghan Markle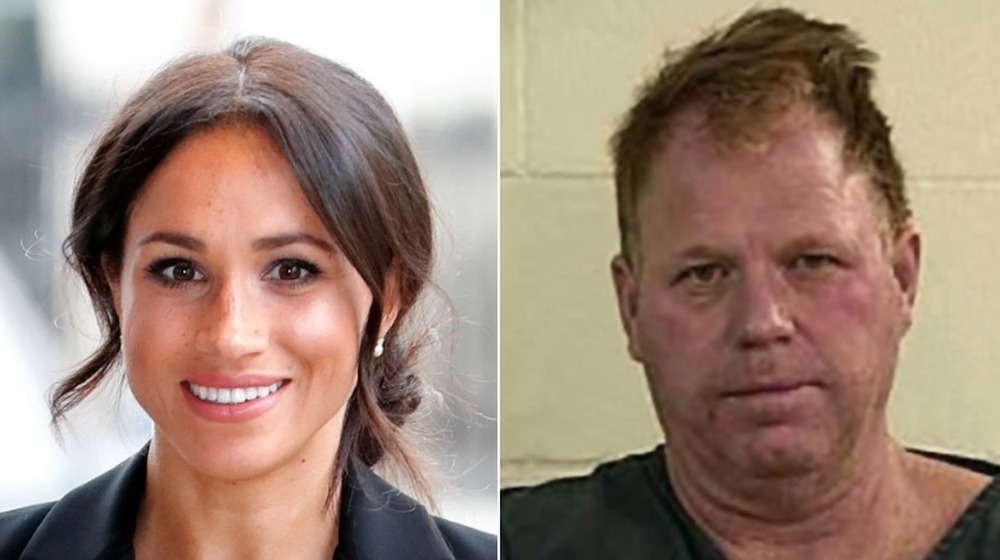 Max Mumby/indigo, Donaldson Collection/Getty Images
Apparently, Thomas Markle Jr. didn't learn any lessons when he published his first open letter because he shared another one with In Touch shortly before Meghan Markle's 2018 wedding. This time around, he begged for an invite, telling her "it's hurtful that you would forget about us." He admitted he was "disappointed and confused about not getting invited." In March 2020, he spoke to Express – once again publicly — begging Meghan to get in touch with her estranged family, this time he spoke on behalf of their father, Thomas Markle Sr. 
He declared, "I think seriously what should happen is that Meghan should actually just seriously get off her high horse, call her father, make amends." Needless to say, publicly bashing Meghan for the countless time didn't prove to be an effective strategy to rekindle the family bonds. However, he wrote that he was "sorry for the last three years of bad press." That didn't stop him from dissing her acting career, though, remarking, "She is not an A-list actress. She was a character in a series."
He theorized, "I think Meghan found us embarrassing because, you know, working on Suits jaded her. It just changed her, you know. When you are working in the studios you have a trailer, you have PAs, personal assistants and runners that just do things for you constantly all day long." It's unlikely anyone will share the true source of Meghan's rift with her sibling, but it's apparent he's doing more harm than good by slamming her in the press.