The Untold Truth About Bridgerton's Adjoa Andoh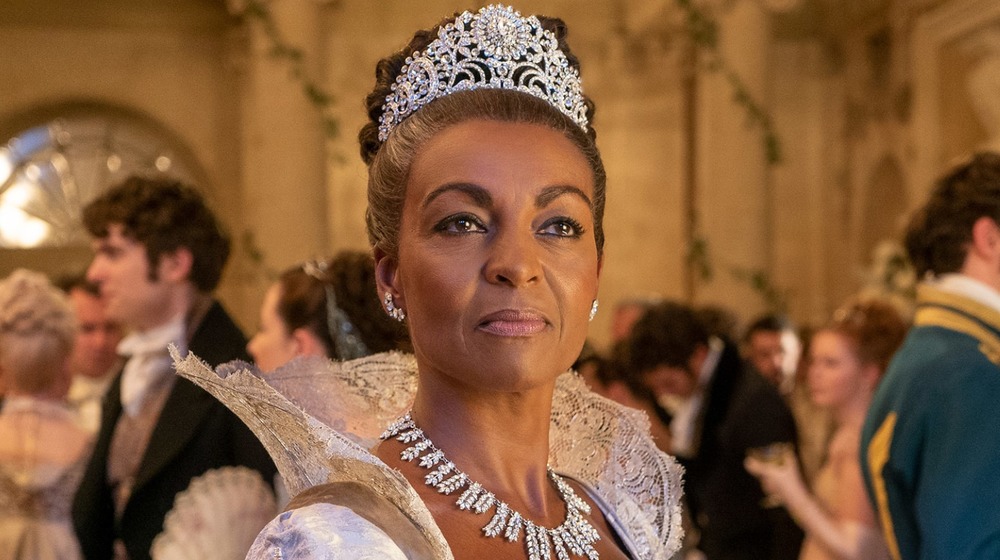 Liam Daniel/Netflix © 2020
Adjoa Andoh plays Lady Danbury in the Netflix hit Bridgerton. The British actress steals every scene she's in, and Andoh has become a fan favorite. The Shonda Rhimes hit is Netflix's fifth-biggest original series launch of all time, set to reach 63 million viewers in its first month, so it's no surprise Andoh has gained millions of new fans.
The 57-year-old star of Bridgerton is a British theatre veteran with impressive roles, including those in The Odyssey and Julius Caesar (via US Weekly). Andoh is well-known for her television and film work in Invictus, Fractured, Doctor Who, EastEnders, and Law and Order: UK. Andoh is married to Howard Cunnell, and the couple shares three children (via IMDb).
Andoh dished with Digital Spy about her role as Lady Danbury. Bridgerton's Lady Danbury appears to know everything that goes on in London's high society. Andoh told Digital Spy, "If you think about women of that era, she's in a really good position, in that she's not married — she's widowed, so she's not subservient to a husband, as was the norm of the Regency period. She's wealthy, and she's powerful. As a woman, she's got the best gig in town."
Keep reading to find out more about one of Bridgerton's brightest stars!
Adjoa Andoh is a licensed minister and vegetarian who loves punk music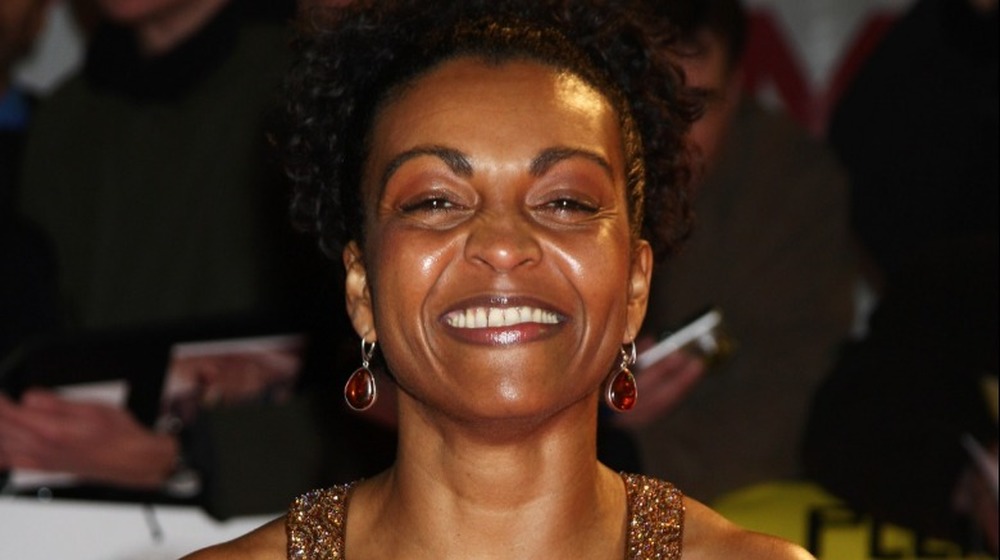 Dave Hogan/Getty Images
Adjoa Andoh is one of the breakout stars of Bridgerton. If you have been living under a rock since Christmas 2020, Bridgerton is Shonda Rhimes' new Netflix series, based on the books written by Julia Quinn. The period drama about high-society in 19th century Regency-era England has been described as "Pride and Prejudice meets Gossip Girl."
In a recent Q&A with Shondaland, Andoh revealed some fascinating details. She has been a licensed minister in the Church of England since 2009 and a strict vegetarian since her teens. The regal and elegant actress is a huge fan of punk music, with a "lifelong love" of the genre. In her Shondaland interview, she confessed that she would have loved to be a "bass player in a punk band" if acting had not worked out.
Just like her Bridgerton character, Andoh also rides horses. The British star grew up in Cotswolds, in the rural southwest part of England, where she "rode horses all the time" (via Shondaland). She's a horse-riding, vegetarian minister who loves punk music. How could you not love this multi-faceted actress? Keep reading to find out more about Andoh.
Bridgerton's Anjoa Andoh talks about Lady Danbury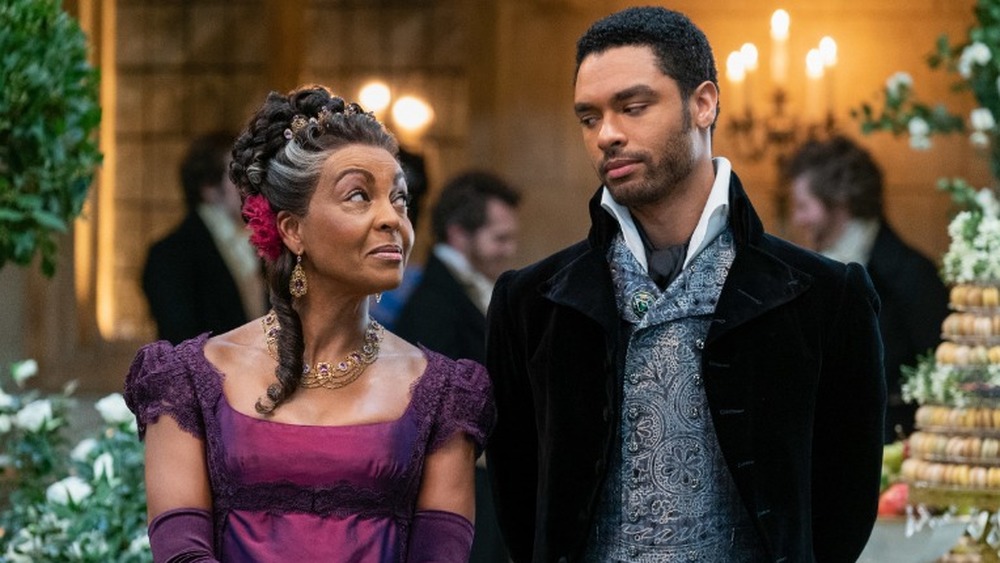 Liam Daniel/Netflix © 2020
In Bridgerton, Anjoa Andoh plays Lady Danbury, one of London's upper-crust rulers — a force to be reckoned with, much like the actress who plays her. Andoh's character in the Netflix series is a matriarch who can be scary, fun, and fabulous. 
The British actress talked about Lady Danbury in an interview with Harper's Bazaar. Andoh said: "I don't think she's a woman who suffers fools gladly. ... And I just think there's a lot of aunties, and moms, and godmothers, and all sorts who are like that. I suppose I wanted to pay tribute to them with Lady Danbury. You can be an older woman and still be full of fire, and fun, and some wickedness, have elegance, and flamboyance, and be fabulous, and do all of those things as well. And you can also be someone with a lot of heart, and perception, and vision. I wanted to say hooray to those women."
The fact that Lady Danbury is Black is secondary to her regal character. Andoh addressed some of the critics of the Shondaland Netflix drama series in her Harpers Bazaar interview: "There is a presence of a multiplicity of races in this country that's never been acknowledged in a costume drama until this one. Now, this is a Shonda Rhimes drama. It's not a historical documentary."
If you haven't seen Bridgerton yet, go immediately to your TV or computer and watch this Netflix series now!