Knives Chau From Scott Pilgrim Vs. The World Has Grown Up To Be Gorgeous
The 2010 movie Scott Pilgrim vs. the World starred a lot of actors before they were famous, such as Anna Kendrick, Brie Larson, and Aubrey Plaza. The talented cast also included Ellen Wong, who played 17-year-old Knives Chau in the action comedy. Twenty-something Scott Pilgrim (played by Michael Cera) dates Knives, a high school student, much to the concern and ridicule of his friends. But while he's seeing Knives, Scott falls in love at first sight with Ramona Flowers — but he can't date her unless he defeats her seven exes. It's a tangled web, but don't worry — Knives and her portrayer emerged just fine.
In the years since, Wong has appeared in many big-name movies and TV shows, but you probably didn't recognize her. Her look has gone through quite a gorgeous transformation. Read on to find out what Wong looks like now and everything she's been up to since Scott Pilgrim vs. the World.
Ellen Wong's look went from cute to beautiful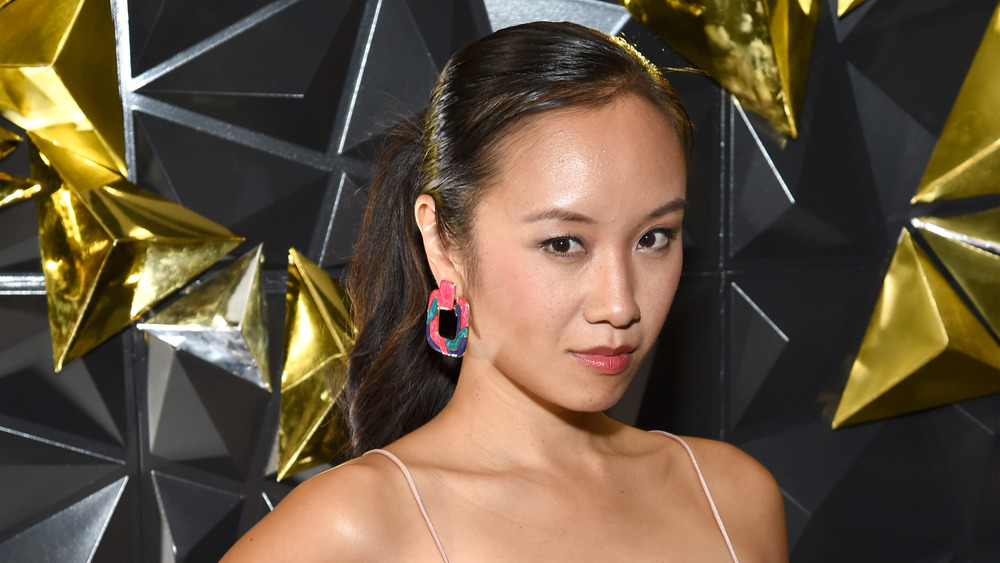 Michael Kovac/Getty Images
Understandably, Ellen Wong took on the look of a cute, immature high school teen in Scott Pilgrim vs. the World. But in red carpet photos, Wong herself is quite a beauty. It just shows how well the actor is able to immerse herself into her TV and movie roles.
Wong has embraced many other styles as well in lots of shows — with many of those roles showing off just how stunning she is. In 2013, she starred in The Carrie Diaries as Jill "Mouse" Chen, a friend of teenage Carrie Bradshaw of Sex and the City fame. Unfortunately, The CW canceled the series after two seasons. From 2015 until 2017, she starred in the Syfy series Dark Matter, where Wong played Misaki Han, the tough commander of the Ishida Royal Guard. Her look in the show matched that of the science fiction-based world. 
According to IMDb, Wong has also starred in The Circle and Combat Hospital.
Ellen Wong donned an '80s look in 'GLOW'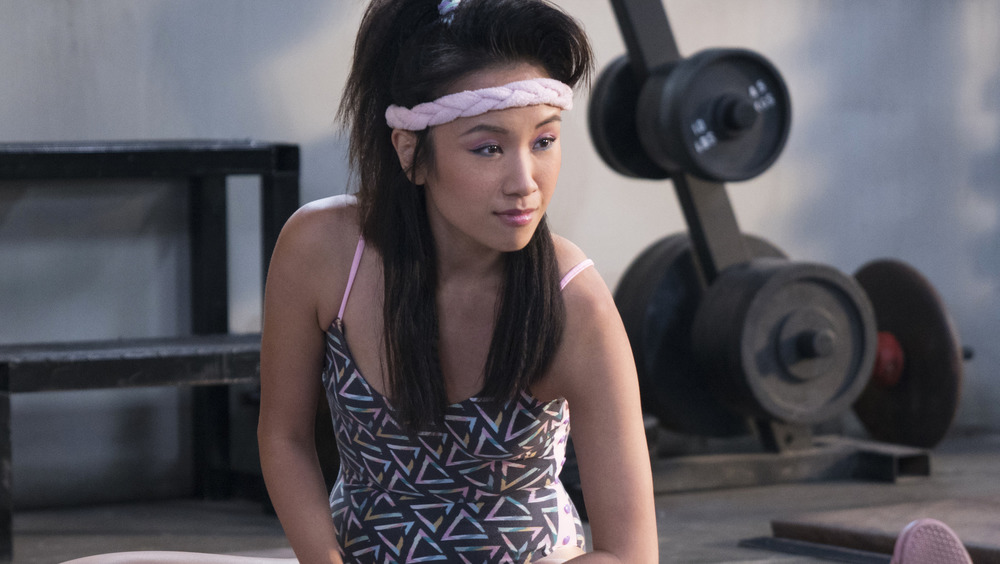 Erica Parise/Netflix
Ellen Wong followed up that series with a role on a high-profile Netflix hit show. Wong starred on GLOW as wrestler Jenny "Fortune Cookie" Chey, a recurring character. Since the series takes place in the 1980s, her character's costumes — in and out of the wrestling ring — are all inspired by the era of big hair and bright colors. Additionally, the series embraced a diverse group of actresses playing wrestlers in a groundbreaking female wrestling league. 
In 2018, Wong talked to Inverse about how much she enjoyed GLOW's diverse storytelling. "The show empowers me to speak up," she told the publication. "When you bring a diverse group of women together, something very special happens. Our show is an example of what happens when women come together."
Even though Netflix canceled GLOW, the future looks bright for Wong, who is a master of many different looks.