Taylor Momsen Is Worth More Than You Think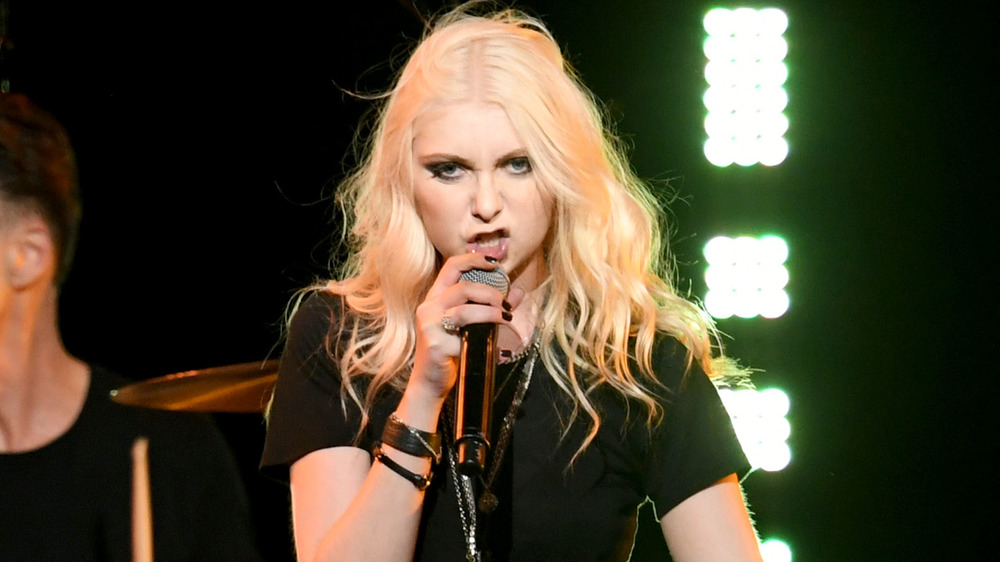 Kevin Winter/Getty Images
She may be the frontwoman of The Pretty Reckless, but Taylor Momsen is anything but rash when it comes to her finances. Since getting started in the entertainment industry when she was 2 years old, Momsen has done her part to play the long game and not blow her impressive earnings as a child star, per E! News. Her big break came when she played the part of Cindy Lou Who in the 2000 film How the Grinch Stole Christmas, where she worked alongside comic genius Jim Carrey. In fact, it was that role that made her fall in love with music, foreseeing her segue from acting to rock 'n' roll. 
"I'll never forget walking into this beautiful studio, with this immaculate console in front of me, and putting headphones on and singing into a microphone for the first time, singing 'Where Are You Christmas,'" she revealed on Today in December 2020, per Teen Vogue. "It made me go, 'I wanna make music for the rest of my life. I love being in a recording studio.'" However, it would be another seven years before she took the world by storm as Jenny Humphrey in Gossip Girl, after which she kissed acting goodbye to pursue her music career. With all of Momsen's accomplishments, it's no surprise she has an impressive net worth. Keep scrolling for more details.
Taylor Momsen is singing all the way to the bank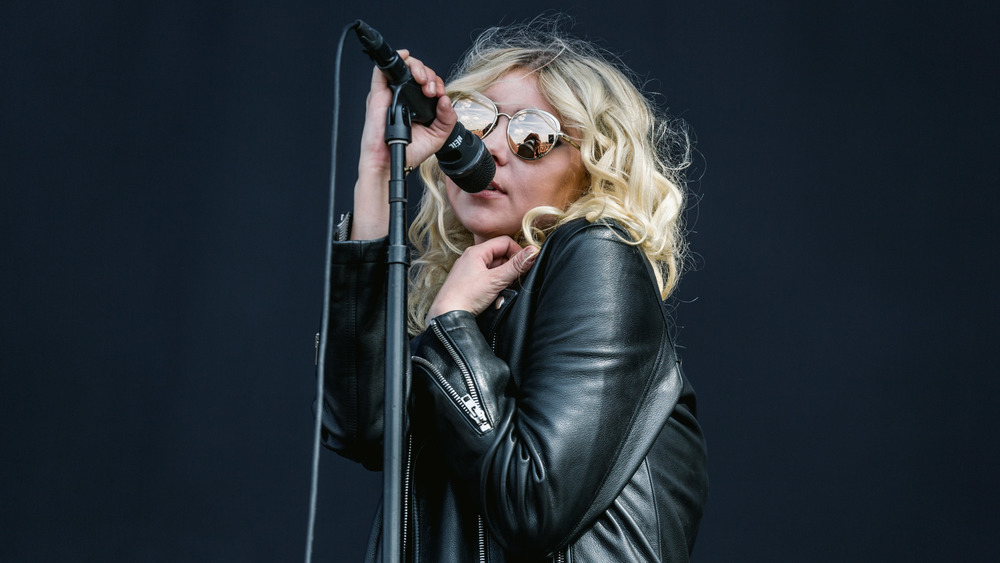 Rob Ball/Getty Images
Although Taylor Momsen proved to be a young talent on camera, it was important to her to pursue her true calling. Despite the large paycheck she was getting from Gossip Girl, she left the set behind to focus on her band The Pretty Reckless. Their album. Going to Hell, broke records as the first female-fronted group to hit No. 1 on the rock radio charts thanks to their songs "Heaven Knows" and "F**ked Up World," per Forbes. 
The band's next album, Death By Rock and Roll, is set to be released in February 2021 and Momsen has been busy teasing her latest work on Instagram. While moving from acting to music was a big risk for the starlet, it looks like it paid off. With a net worth of $4 million, Momsen is doing A-OK when it comes to her finances, according to Celebrity Net Worth. And, thanks to her promising career as a badass rocker, the sky's the limit for her inevitable fortune.