Here's How Far The Chrisleys Got In School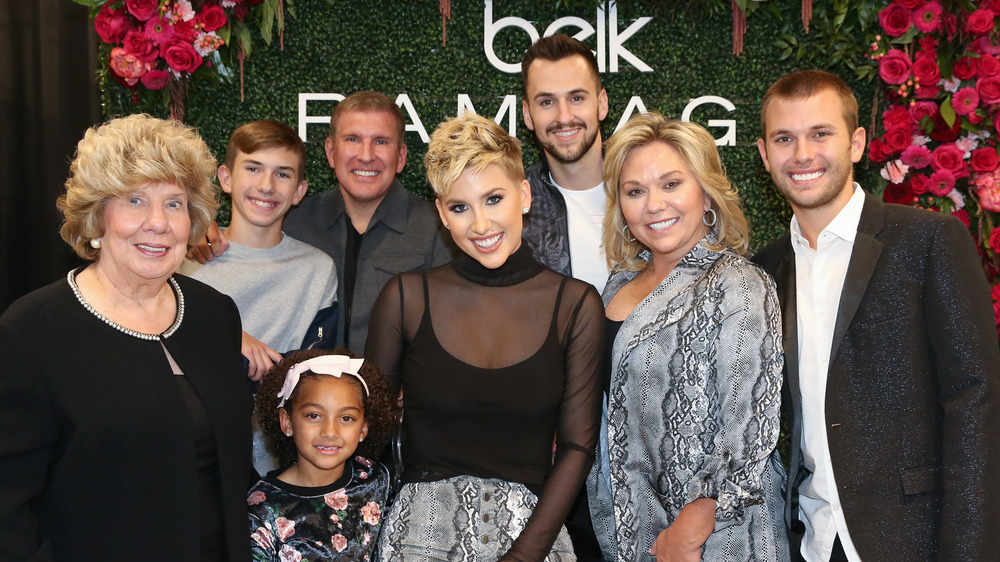 Terry Wyatt/Getty Images
The Chrisley family has opened their home for the world to see for years, and viewers have become accustomed to their wild antics. However, we haven't heard much about their education, although the patriarch of the family, Todd Chrisley, would like to think he is always the smartest one in the room. In fact, Todd didn't graduate from college, but with his high school education, he was able to amass a huge fortune from his real estate company, per FameBytes.com. 
Despite not going to college himself, Todd highly regards education and has made sure his children do too. In 2015, the dad opened up about sending kids Chase and Savannah to college and admitted it wasn't an easy adjustment. "It's been a very tough transition because I've been in their life every day since they've been born. This is the first time they've ever been away from home," he told Ok! Magazine at the time. Keep scrolling for more details about the Chrisleys' education.
Did the Chrisleys go to college?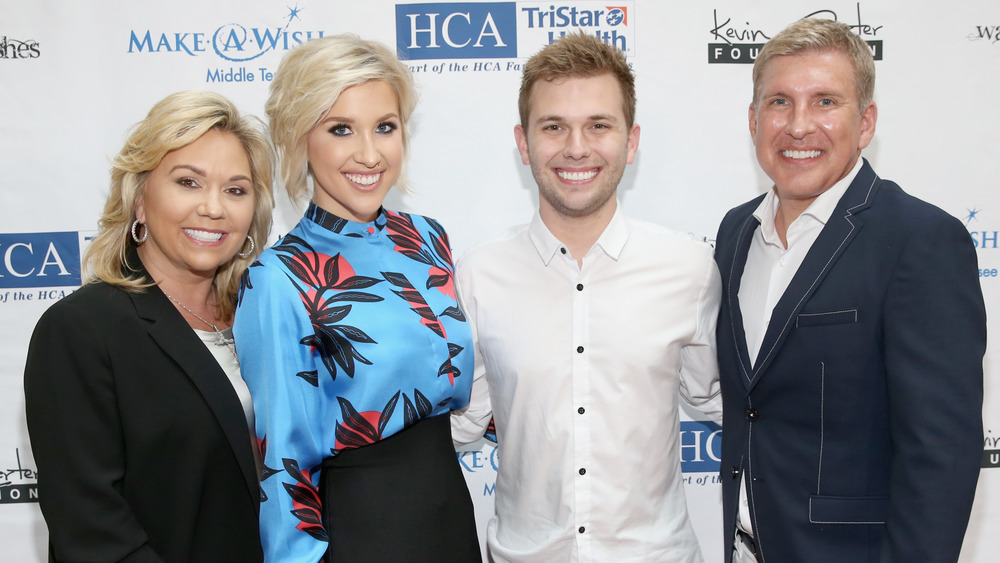 Terry Wyatt/Getty Images
Although the family patriarch didn't attend a four-year university, Todd Chrisley made it clear that objecting from further education wasn't an option for his kids. However, Todd's oldest son, Kyle, took an alternative path. Kyle graduated from Saint Francis High School, but it doesn't appear he pursued higher education, per BiographyMask.com. As for daughter Lindsie, she made her daddy proud and graduated from Georgia State University in 2012 with a degree in marketing, according to TVOverMind.com.
In addition to Todd's eldest children, he shares three more kids with his wife, Julie — Savannah, Chase, and Grayson. Since Grayson is only 14 years old, he has a few more years before he starts worrying about college, but as we saw on Chrisley Knows Best, Todd was adamant Savannah and Chase attend a four-year school. 
FeelingTheVibe reported that Savannah was enrolled at Lipscomb University before she transferred to Belmont University. It's unclear if she has graduated yet, but she did post on social media about getting her real estate license and her future career goals. Although Chase and Savannah's college experience was documented on their show Growing Up Chrisley, it's unclear where Chase went to school. Todd told Ok! Chase was having the time of his life at college, telling the outlet, "Chase is trying to screw his way through the entire campus. He's a typical teenage boy that I have to pray over daily." 
It sounds like Todd has tried his best to show his kids the importance of education.