Does Jennifer Lopez Have A Higher Net Worth Than Ben Affleck?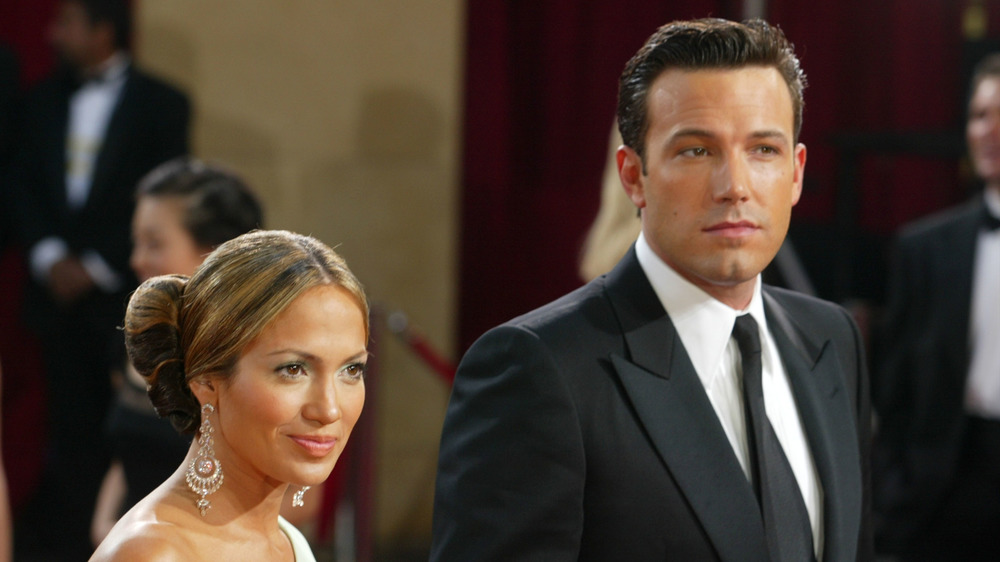 Kevin Winter/Getty Images
Jennifer Lopez and Ben Affleck were such a hot item that we had to give them the nickname "Bennifer." The pair began dating in 2002, according to Vogue, got engaged, and then they split up in January 2004.
Since they were such a tabloid sensation, news of the split was momentous and the entire situation took its toll on Lopez in a major way. "I was eviscerated," Lopez told Vogue. "I lost my sense of self, questioned if I belonged in this business, thought maybe I did suck at everything. And my relationship [with Affleck] self-destructed in front of the entire world," she said. "It was a two-year thing for me until I picked myself up again."
Affleck also reflected on the difficulty of their split, especially how the media reacted to Lopez. "People were so f**king mean about her — sexist, racist, ugly, vicious s**t was written about her in ways that if you wrote it now you would literally be fired for saying those things you said," Affleck said while on The Hollywood Reporter's Awards Chatter podcast.
It's totally unacceptable that Lopez had to go through that and good that Affleck is recognizing how cruel fans and media were. But Affleck also mentioned in the podcast how Lopez has risen above the negativity to thrive in a major way. Yes, she has! Speaking of thriving, who has the higher net worth between the exes? Take a guess — then scroll down because we've got the answer!
When it comes to net worth, Jennifer Lopez has all the 'dinero'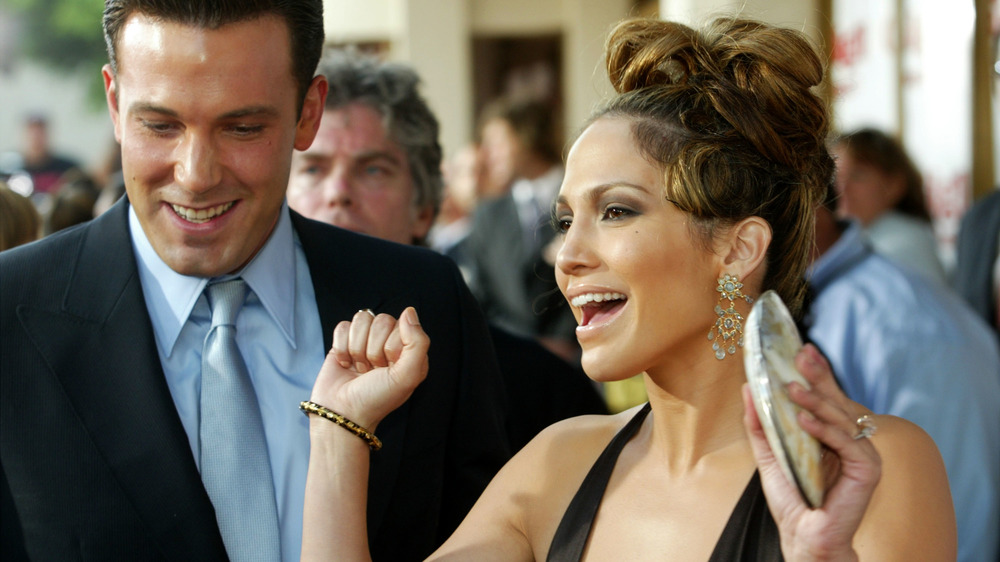 Kevin Winter/Getty Images
There's no doubt about it. Both Ben Affleck and Jennifer Lopez have had thriving careers. But who has done better financially?
Affleck has a hefty net worth at $150 million, according to Celebrity Net Worth, thanks to countless blockbuster films. He wrote and starred in Good Will Hunting, according to his IMDb credits, and has so many other acting credits. He also earned producer credits on projects like Argo and Project Greenlight, among many other films and TV shows. So he had a lot to be proud of, obviously.
What about Lopez? Sorry, Ben! You are eating dust in this contest. Lopez boasts a whopping net worth of $400 million, according to Celebrity Net Worth. Where does this all come from? Obviously, her music makes up a huge chunk of this change, according to Harper's Bazaar. But we cannot forget about her acting gigs, too! Then Lopez joined American Idol in 2011, and she makes money through her fashion lines. And that's not all! In 2020, news broke that Lopez was rolling out a skincare line called JLo Beauty, according to Allure. Wow! What an entrepreneur. Lopez wins in a major way.