Bling Empire: What Is Dr. Gabriel Chiu's Net Worth?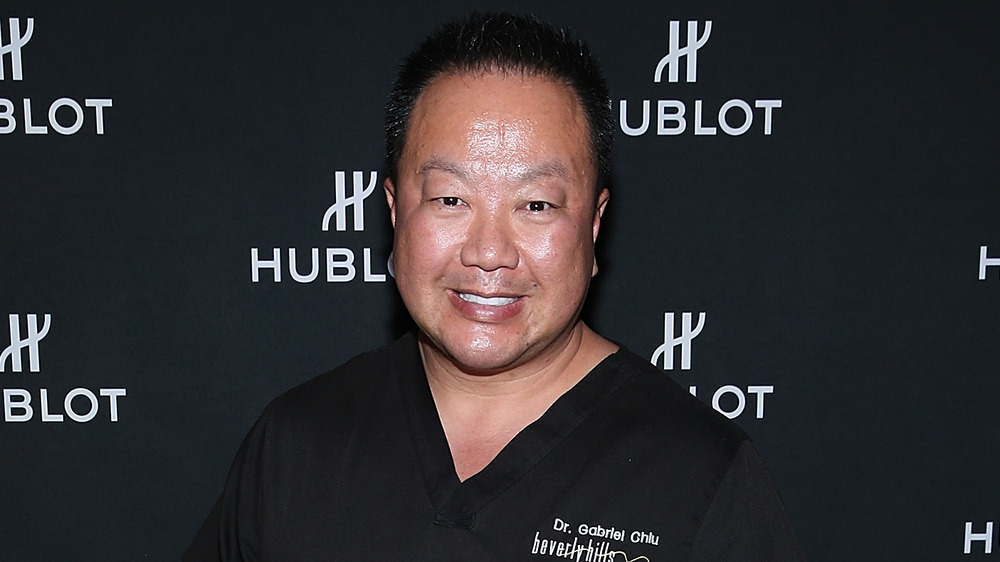 Phillip Faraone/Getty Images
The star of Netflix's Bling Empire, Gabriel Chiu, is proving you can never have Chiu much money. As the husband to cast member Christine Chiu, he has everyone buzzing after his wife's glowing introduction. In addition to being a doting husband and a renowned plastic surgeon, Gabriel is a modern-day Chinese prince, or rather he would be if dynasties still ruled China. You see, Gabriel is "24th direct descendant of the Song Dynasty," Christine explained on the series, meaning her father-in-law would be an emperor, Gabriel would be next in line of succession, and their son, Gabriel Christian Chiu III, aka "Baby G," would be a "little prince."
Since Gabriel's family is the quintessential display of old money — or, better yet, ancient royalty — you can imagine his birth right comes with plenty of perks. Although it's hard to put a dollar amount on the Chiu's lineage, the Chinese New Year bash they threw in 2019 gives a good idea. "It costs more than the average home in the U.S., but less than a very rare Bugatti," Christine told Town & Country about the event's budget. And while the couple clearly lives a life of luxury, they make sure to give back. For instance, they sponsored 130 orphan children living in China for a whole year. Keep scrolling for more details about Gabriel Chiu's net worth.
Gabriel Chiu earned his wealth fair and square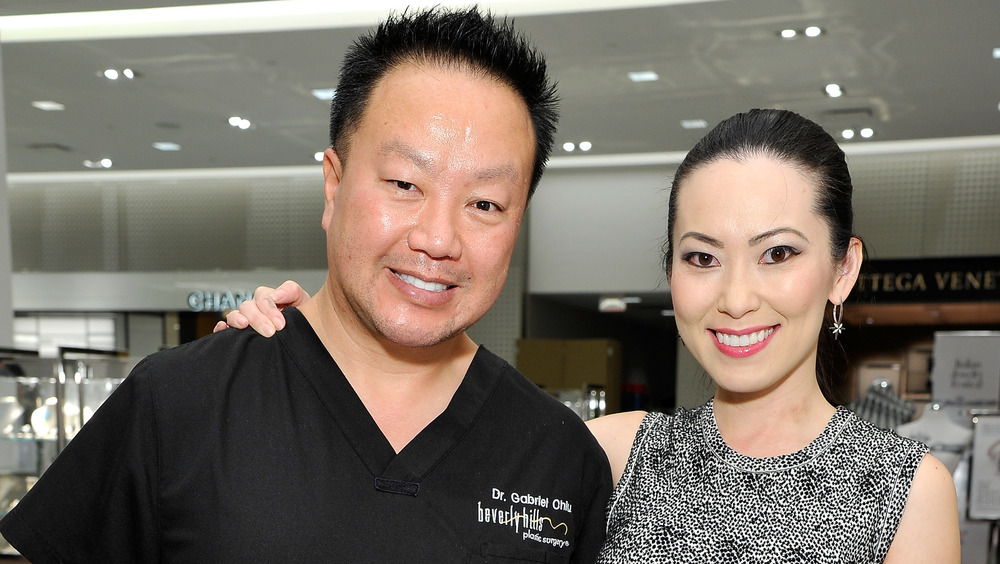 John Sciulli/Getty Images
Despite being the descendant of Chinese royalty, Dr. Gabriel Chiu worked tirelessly to amass his fortune, including strenuous training to become the plastic surgeon he is today. In fact, Christine Chiu told Women.com, "I was making more money than Dr. Chiu when we met!" However, after 14 years of marriage and the success of their private practice, Beverly Hills Plastic Surgery, the couple is sitting pretty on their own merit. With his extensive résumé in the medical field, Gabriel has built a net worth of $50 million, according to Celebrity Net Worth, whereas the Daily Mail reported a combined net worth of $80 million. 
Whatever the figure is, it is more than enough for Dr. Chiu to give his family a life of luxury and still give back to those in need. The pair often combines their love for philanthropy and opulence, like when they threw their son a birthday party at the Cayton Children's Museum in Santa Monica and donated $1 million to the facility as a thank you. It looks like Gabriel and the rest of the Chiu's are set for life.