The Real Meaning Of 'Better Days' By Ant Clemons And Justin Timberlake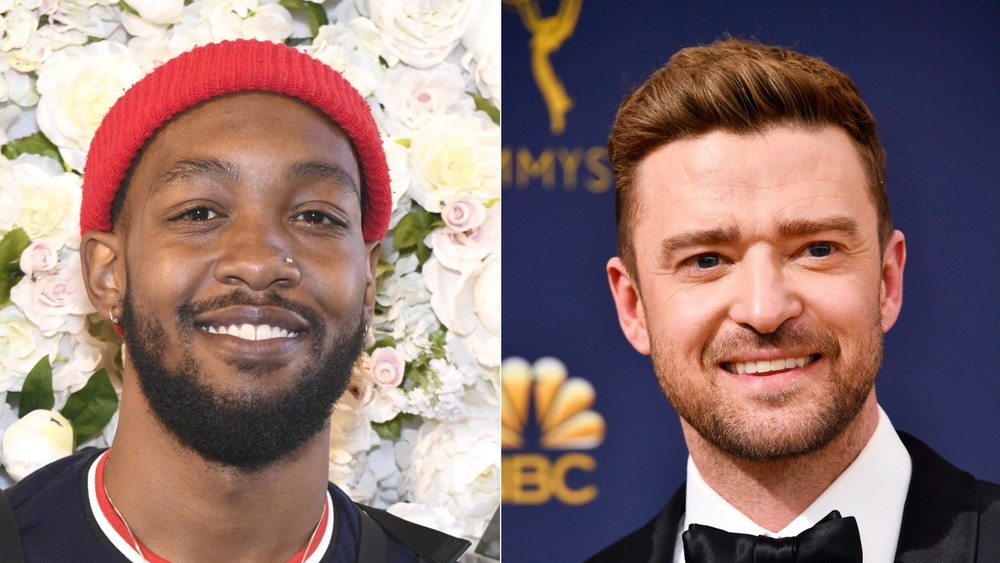 Timothy Norris, Frazer Harrison/Getty Images
Amids the tragic COVID-19 pandemic and political unrest that America has been facing, singers Ant Clemons and Justin Timberlake shared an inspirational message with the release of their new single together, "Better Days." As reported by People, the duo first performed the poignant song during the Rock The Runoff Virtual Concert, an event created by Stacy Abrams and her organization, Fair Fight, in an effort to combat voter suppression, particularly in the state of Georgia prior to the highly contested Senate runoff races. How fitting?!
While many celebrities got in on the action, including the likes of event host Kerry Washington and performers John Legend and Common, it was Clemons and Timberlake who pumped up the virtual crowd with a resounding message of hope and optimism that "Better Days" are ahead, indeed. With lyrics like, "There's a light at the end of the tunnel / Keep your eyes on the road ahead" and "It get's worse 'fore it gets better / But better's ahead, better's ahead," it's hard not to feel more optimistic about the future!
But what did Clemons and Timberlake have to say about the message they were trying to convey in their song? Keep reading after the jump to find out!
Anton Clemons and Justin Timberlake wanted to 'offer a glimmer of hope'
Mike Coppola/Getty Images
As reported by People, Justin Timberlake took to Instagram to explain the creative process behind the single "Better Days," which he co-authored with up-and-coming musical artist Ant Clemons. "We wrote the song together during the lockdown as a reaction to the frustrations and challenges we've all been hit with this year... but also as a reminder to stay hopeful and continue working toward a better future."
Clemons appeared to echo those same sentiments with his own Instagram post. "Together with the help of my brother @justintimberlake we offer a glimmer of hope in the mist of the storm. 'Better Days' is a song we wrote together as a reassurance to anyone that needs to hear it, that in fact better days are ahead of us," Clemons penned.
Clemons was also quick to give credit to other key players who played a role in not only the song but the virtual fundraising event. "This song wouldn't be possible without each and every person involved! Huge thank you to @staceyabrams & @fairfightaction for premiering this song at their Rock The Runoff Virtual Concert Fundraiser!"