What A Body Language Expert Really Thinks About Mike Pence At The Inauguration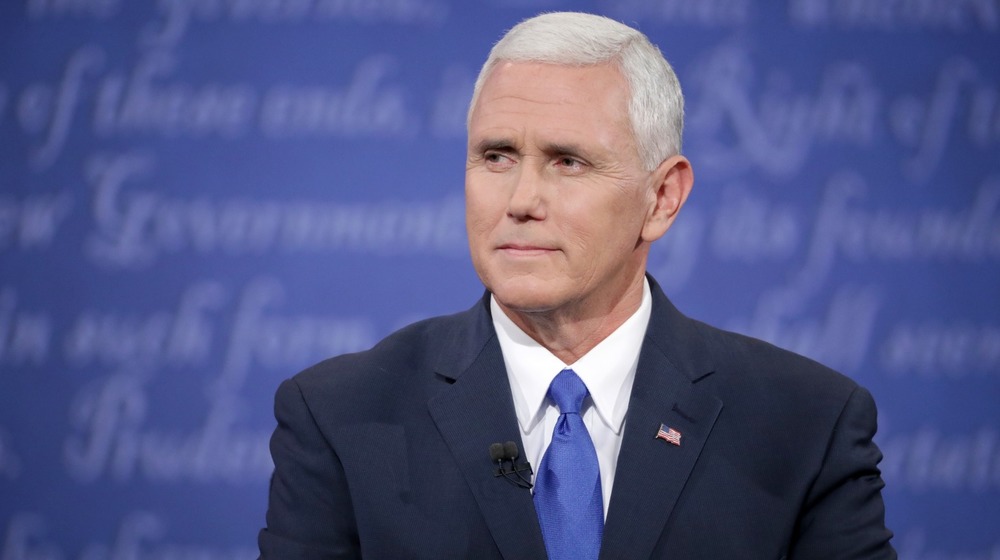 Chip Somodevilla/Getty Images
Former Vice President Mike Pence played an essential role at President Joe Biden's inauguration as the 46th president of the United States. The New York Times reports that Donald Trump was the first president to refuse to attend the inauguration of his successor in 152 years, so Pence's attendance at the swearing-in ceremony sent a powerful message — but how was he really feeling about the occasion? Body language expert and psychologist Dr. Reneé Carr offered The List some professional insights into Pence's body language at the inauguration.
According to Carr, when Pence and his wife stepped onto the platform, the former vice president's body language reflected that he was "pensive and unsure of how he would be received." Carr disclosed that Pence appeared "relieved" after he was met with applause by the audience, who Carr says seemed to appreciate Pence's "loyal character and ability to make tough decisions during a crisis." Keep reading to learn more about former Vice President Pence's body language during President Joe Biden's swearing-in ceremony.
Mike Pence had 'appreciation' in his eyes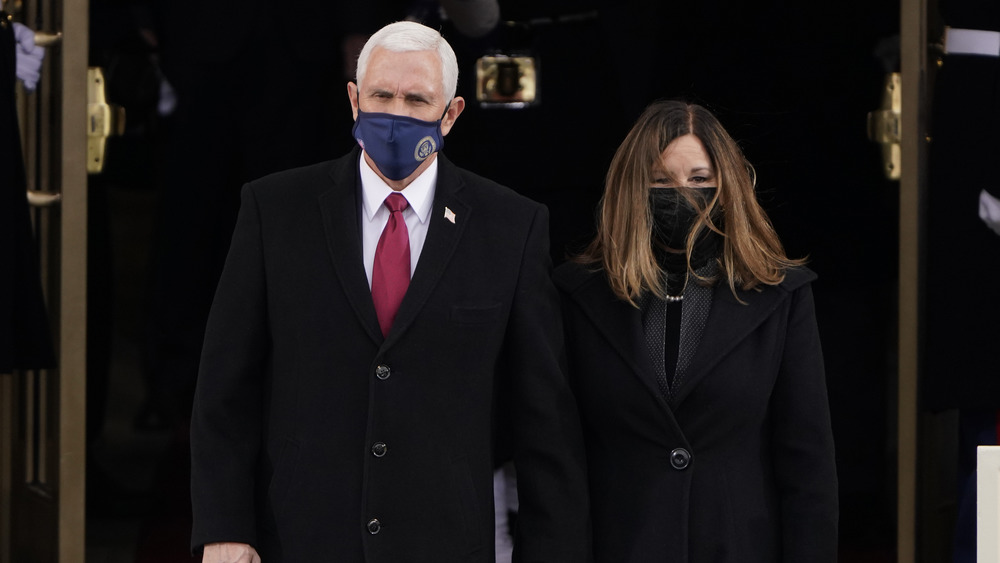 Pool/Getty Images
Former Vice President Mike Pence's attendance at President Joe Biden's swearing-in ceremony was a clear demonstration of his belief in the peaceful transfer of power, a bedrock of U.S. politics. Body language expert and psychologist Dr. Reneé Carr weighed in on Pence's body language, telling The List that although he appeared uncertain when he first arrived, "his eyes expressed appreciation when others approached him and engaged in extended conversation with him." Carr added that Pence seemed more comfortable as he spoke to more people. She explained, "Like an awkward teen at a party, he stood to the side and surveyed the crowd before garnering the courage to initiate a greeting or approaching a duo in conversation." And as Vice President Kamala Harris was sworn in, Carr said that "authentic appreciation of her accomplishment was seen in his eyes as he looked at her and recognized the historical moment of her taking oath."