The One Celeb POTUS' Twitter Account Currently Follows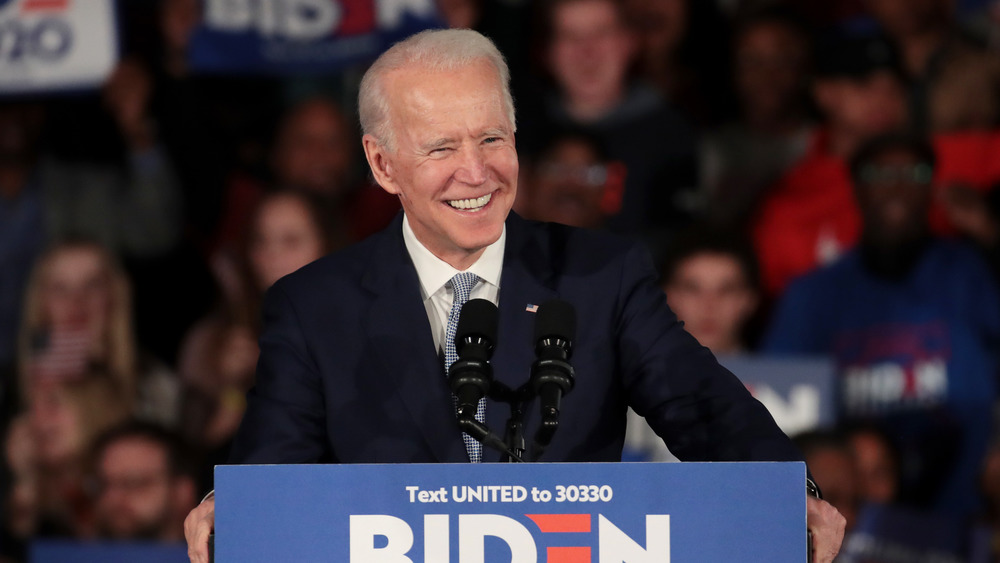 Scott Olson/Getty Images
It looks like the presidential Twitter account is getting a facelift now that Donald Trump is out, and President Joe Biden is in. Throughout the past four years, Twitter was the president's main form of communication to the American people, with Trump tweeting nearly 20,000 times during his presidency, per Statista. However, Trump got banned from using the platform following the riots incited at the U.S. Capitol on Jan. 6, 2021, and amid his false claims that the 2020 election was rigged. Twitter issued a statement claiming his tweets were "highly likely to encourage and inspire people to replicate the criminal acts," and removing him from the platform would "prevent the glorification of violence."
Despite Twitter's ban, the days of presidential 4 a.m. tweets are officially over, with Biden now sitting at the highest seat in office. The account was reset as Biden assumed his new position, and now only follows 12 accounts belonging to those close to him, like wife First Lady Dr. Jill Biden, and several White House aides. And one of those people Biden follows is familiar to many — we reveal the celeb's identity below.
President Biden followed Chrissy Teigen on Twitter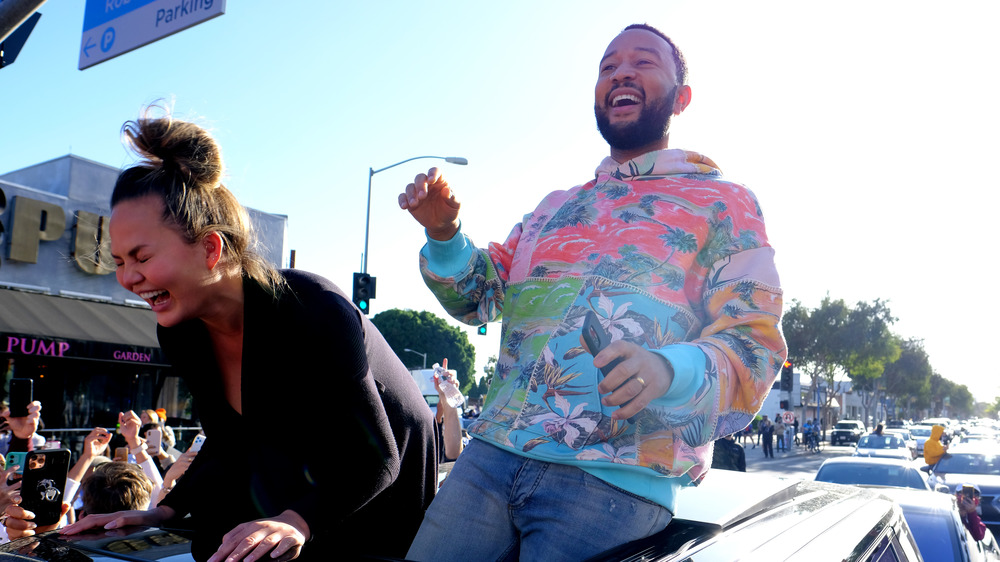 Amanda Edwards/Getty Images
To Donald Trump's distaste, his opposers used Twitter to voice their opinions — landing many on Trump's bad side, including Chrissy Teigen. The model found herself blocked by the former president after she replied, "lol no one likes you," to one of his many tweets in July 2017, per Time. Their feud continued after Teigen's husband, artist John Legend, hosted a criminal justice reform town hall where he didn't mention Trump's involvement with the FIRST STEP Act.
"I SIGNED IT INTO LAW," Trump tweeted at the time. "Guys like boring musician John Legend, and his filthy mouthed wife, are talking now about how great it is — but I didn't see them around when we needed help getting it passed." Noticing Trump tagged Legend and not the mouthy beauty, she tweeted, "Tagged everyone but me. An honor, Mister President."
Following Teigen's contentious relationship with Trump, she asked the president to finally show her some Twitter love. "hello @joebiden I have been blocked by the president for four years can I get a follow plz." To her surprise, Biden threw her a bone — making her the only celebrity he currently follows. "OH MY GOD !!!!!!!!!!," she wrote on a post displaying her as one of the few people Biden follows. "my heart oh my god lmao I can finally see the president's tweets and they probably won't be unhinged," she added. Perhaps one day we will see Teigen and the president exchange pleasantries — you never know!