The Real Reason Christina Ricci Got A Restraining Order Against Her Husband
Frazer Harrison/Getty Images
Christina Ricci has been granted a restraining order against her estranged husband James Heerdegen, according to People. Ricci filed for divorce in early July 2020, and alleges that during their nearly seven-year marriage Heerdegen put her through "severe physical and emotional abuse."
Heerdegen now legally has to stay at least 100 yards away from the actress at all times, and will no longer "have visitation rights with their 6-year-old son Freddie," or their family dog, the outlet reported. Ricci claimed in the filing that "many of these acts of abuse" took place in front of Freddie, and that Heerdagen continually "threatens to abduct" their son.
Ricci, who first found fame as a child star, "has asked a judge to grant a move out order" to keep Heerdegen away from her current residence. She also wants her estranged husband to enter a "52-week batterer intervention program" and require him to present "proof of completion" to the court.
Christina Ricci claims she was trapped in lockdown with her attacker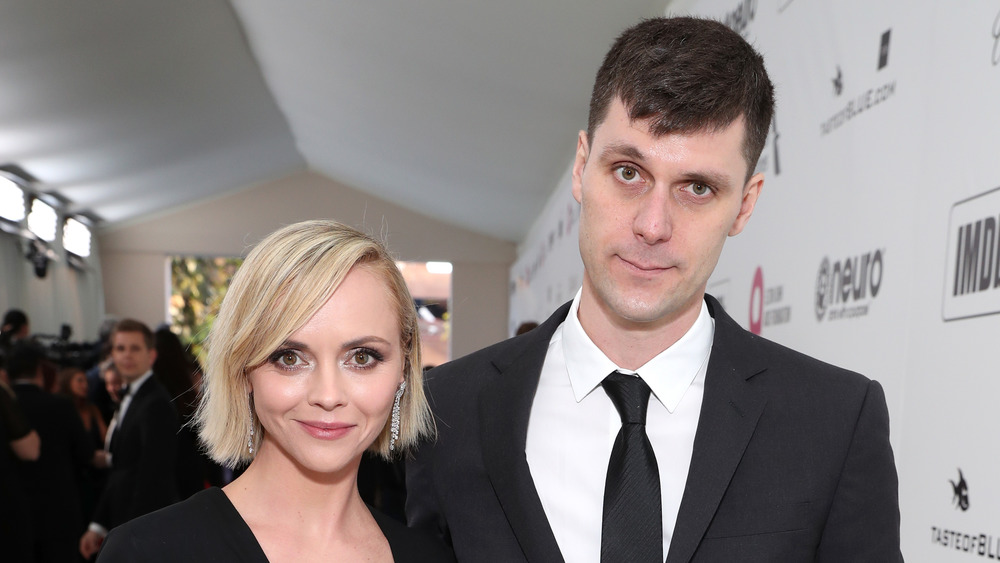 Rich Fury/Getty Images
The pair first met in 2011 on the set of short-lived TV series Pan Am, where James Heerdegen was working as a camera operator. They subsequently began dating and were married in 2013, per the Daily Mail.
According to People, the Addams Family star stated that the alleged abuse began in October 2013 after she became pregnant. She also claimed that her husband "brutally attacked" her on Dec. 16, 2019.
Christina Ricci alleged that she was "afraid to sleep at night" while the couple was in lockdown together due to the COVID-19 pandemic. She claimed that the cinematographer attacked her twice in June 2020, leaving her with visible physical injuries. After the second incident, during which Heerdegen allegedly spat on her and threw a chair, Ricci said that she contacted emergency services and was subsequently granted a protective order against Heerdegen.
In a statement to TMZ, Heerdegen's attorney stated that his client "unequivocally denies all allegations of abuse made by Ms. Ricci as having occurred in 2020."
If you or someone you know is dealing with domestic abuse, you can call the National Domestic Violence Hotline at 1−800−799−7233 or TTY 1−800−787−3224. You can also find more information, resources, and support at www.thehotline.org.