Why You Won't See Chanel West Coast On OnlyFans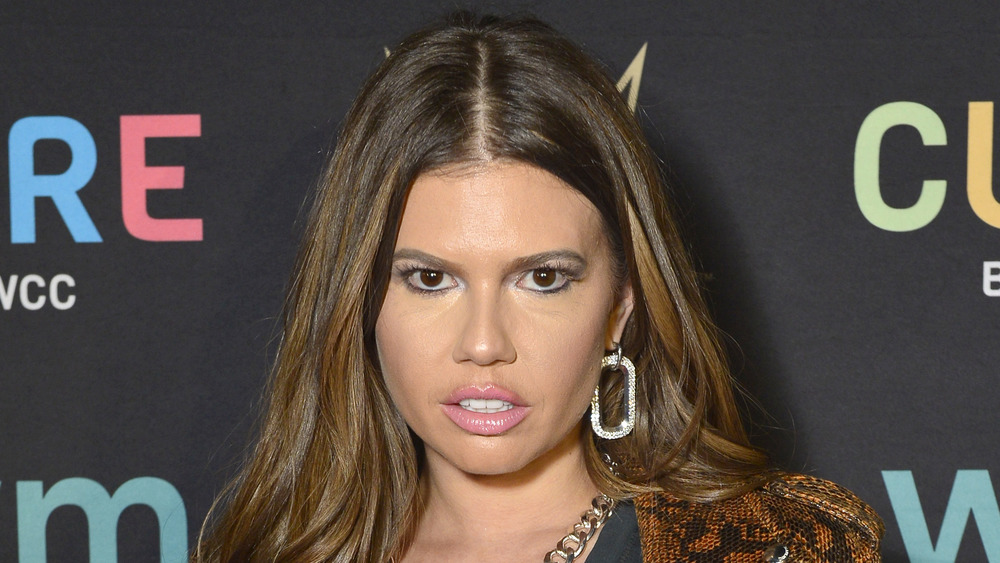 Jerod Harris/Getty Images
OnlyFans, an online platform that charges users to gain access to exclusive content, took 2020 by storm as people turned to alternative ways of making money or simply staying busy as the world was locked down due to the coronavirus pandemic. While the OnlyFans website says it's for anyone who wants to share "tutorials, tips, behind the scenes footage or just endless selfies," the platform became a popular destination for NSFW content.
As OnlyFans grew in popularity, some savvy celebrities hopped on the bandwagon and created accounts, knowing their loyal fans would be interested in some paid-for content. Actress Bella Thorne turned heads when she became the first creator ever to make more than $1 million within 24 hours on the platform, per CNN. While she received some backlash for taking attention away from creators who actually need the money, Thorne explained she joined to "remove the stigma behind sex work, porn, and the natural hatred people spew." Cardi B, Chris Brown, Tyler Posey, Jordyn Woods, and more have also signed up for the platform.
Naturally, not everyone is into the head-turning platform. Even after fans requested that she joins, Chanel West Coast said she will never sign up for OnlyFans. Here's why.
Chanel West Coast feels joining OnlyFans is unnecessary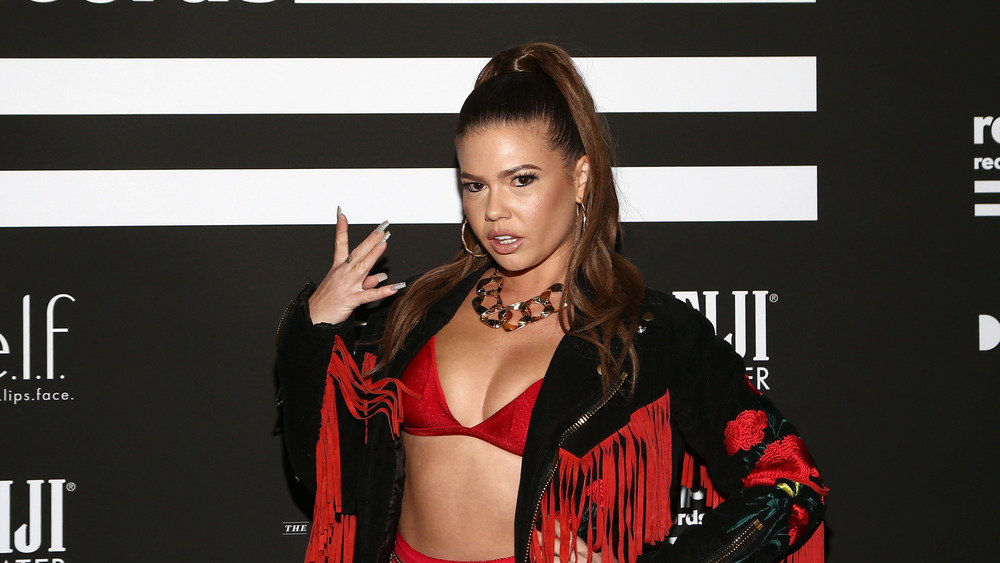 Tommaso Boddi/Getty Images
Fans begged Chanel West Coast to join OnlyFans after she posted a TikTok of herself dressed in a revealing sheer outfit in November 2020, per The Blast. However, even before her followers started dreaming of Chanel on the platform, she explained exactly why she would not join it.
"No disrespect to anyone who has anything. I just feel like I know I've been blessed to be on Ridiculousness, and make good money for a very easy job. And I'm like, 'I don't need to go and like get naked for a little bit more money,'" she said in an October 2020 interview on Angela Yee's Lip Service show. "I'd rather like finally start making money, like, off my music, you know what I'm saying?"
Chanel dropped her debut album, America's Sweetheart, on Oct. 22, 2020. She announced that she would donate a portion of the album's'streaming profits (per Complex) to REFORM Alliance, an organization whose goal is to "dramatically reduce the number of people who are unjustly under the control of the criminal justice system."
"I have flaws. I've made mistakes. I've benefited from white privilege and I've had second chances in life that, unfortunately, many people have not received," she said in a press release. "That's why it was important for me to donate to the REFORM Alliance and do my part to address the injustices taking place in our world, particularly our Black and brown communities."