The Real Reason Why Kamala Harris Can't Officially Move Into Her VP Residence Yet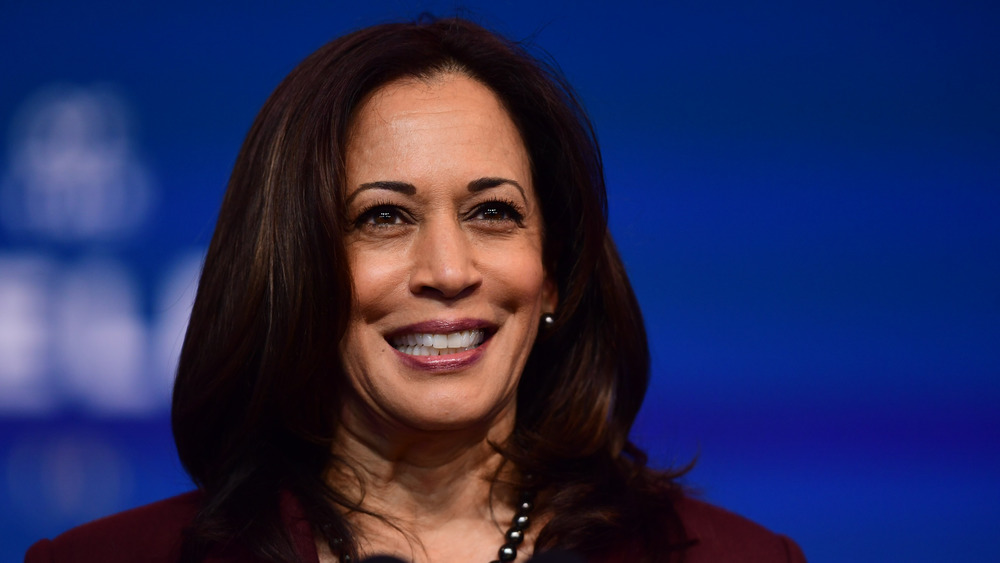 Mark Makela/Getty Images
Kamala Harris made history when she was elected as the first female, first Black, and first South Asian politician to fill the role of vice president. Now her first term is off to an equally atypical start, as she and her husband, Doug Emhoff, can't move into their official residence yet.
CBS News reported that the pair will temporarily stay in an official building close to the White House instead of the U.S. Naval Observatory. The observatory has been the official residence of the vice president since Walter Mondale first called it home, and the past seven vice presidents have all lived there during their time in office. It was built in 1893, and Congress refurbished it in 1974.
At the Navy's request, however, the building is currently under "repairs to the residence that are more easily conducted with the home unoccupied." These renovations include "household maintenance" like replacing the chimney liners.
So where are the vice president and her family staying in the meantime? Their temporary housing is not too shabby, to say the least.
Kamala Harris will be staying in the historic Blair House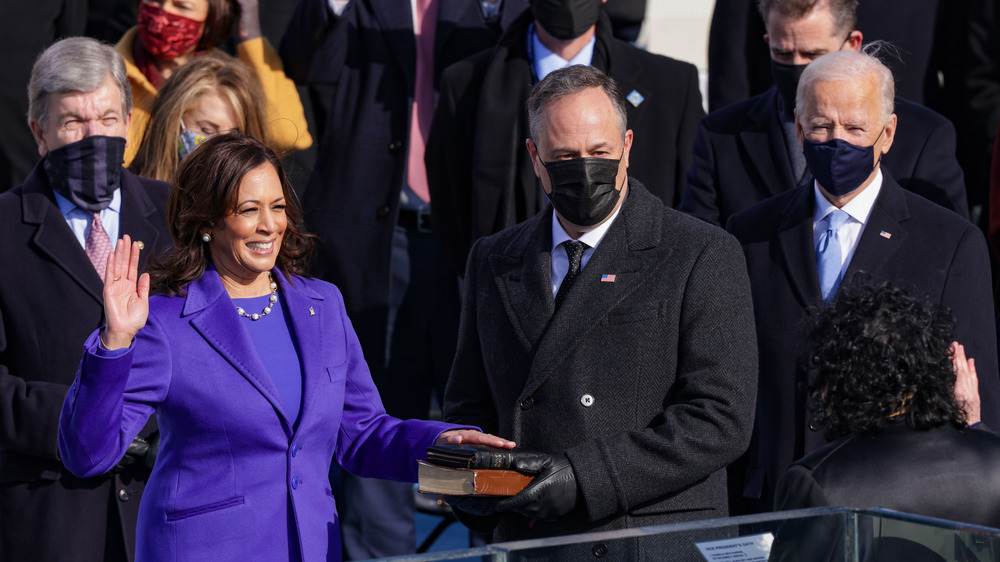 Alex Wong/Getty Images
Kamala Harris does already own a house in Washington with her husband Doug Emhoff, who Vox reports is a former entertainment lawyer. Their condominium, however, was deemed insufficient when it came to security, as it did not allow for the strict protocols that a sitting vice president must follow.
Blair House, where she will be living with husband Doug Emhoff, is a 19th-century building that usually hosts former presidents when they're in Washington, according to TMZ. "The President's Guest House," as it's known, is located on Pennsylvania Avenue and has a total of 119 rooms, including 14 guest bedrooms and 35 bathrooms. Many auspicious guests have stayed there over the years, and in keeping with tradition, Joe Biden spent the night before his inauguration at Blair House with his family.
Mike Pence and his family have left the official vice president's residence, the U.S. Naval Observatory, and are facing an uncertain political future. As The Atlantic observed, he alienated many through his loyalty to former President Donald Trump, and has now lost the support of Trump's voter base too by refusing to deny Joe Biden's win. Though we can't know for sure, it's safe to say Harris is probably hoping to avoid a similar fate as she moves into his position and, eventually, his house.