The Real Reason Soulja Boy Is Being Sued By His Former Personal Assistant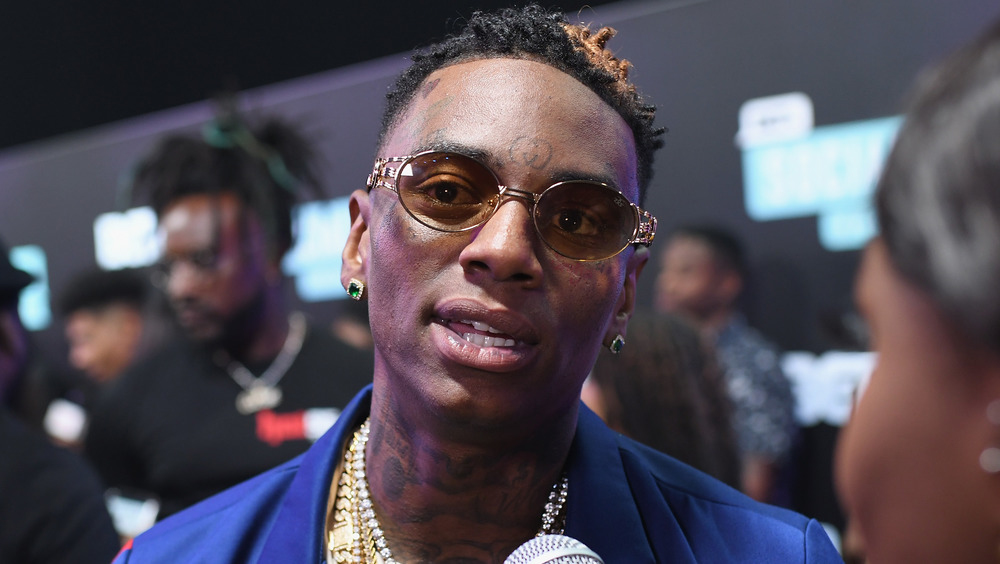 Marcus Ingram/Getty Images
The following article includes allegations of domestic abuse and sexual assault.
Soulja Boy's former personal assistant, referred to as Jane Doe in legal documents, is suing the superstar rapper, alleging severe sexual, physical, and emotional abuse. The rapper has denied the allegations. According to the complaint provided to Nicki Swift by the plaintiff's lawyer, Soulja Boy, whose real name is DeAndre Way, hired Doe in December 2018 as his personal assistant. Doe alleges that the sexual abuse began soon after she was hired, when Way began sending her unsolicited nude photos. The plaintiff allegedly entered into a brief consensual relationship with Way, which soon became violent.
West Coast Trial Lawyers, one of the law firms representing Doe, stated: "The plaintiff alleges Way subjected her to bouts of jealousy and uncontrolled rage, kicked, body slammed and punched her, including repeatedly in the head, and threatened physical harm. According to the lawsuit, after one violent incident, Way berated, 'I should have killed you.'"
The official complaint claims that over the course of their relationship, Way repeatedly raped Doe, physically assaulted her, and threatened her life, and when she tried to leave, he raped her and held her hostage for three days without clothes or water. The lawsuit also alleges that Way unlawfully withheld wages from Doe, for which she is seeking repayment. All told, the complaint lists 16 items on the list of damages, including sexual battery, assault, false imprisonment, infliction of emotional distress, failure to pay minimum wage, and unpaid overtime.
Soulja Boy is accused of inflicting 'years of suffering'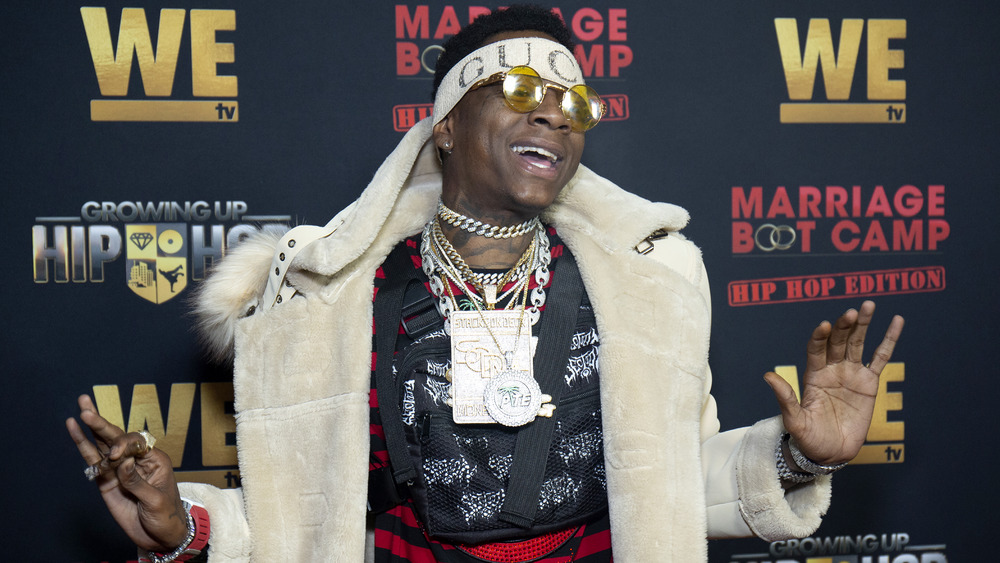 Santiago Felipe/Getty Images
The allegations against Soulja Boy (aka DeAndre Way) by his former personal assistant are severe. In a statement given exclusively to Nicki Swift, one of the plaintiff's lawyers, Neama Rahmani, said: "No woman should be subject to this sort of physical and sexual violence. Our client is finally in a safe place after years of suffering abuse. We look forward to getting her the civil and criminal justice she deserves."
"Our client has suffered significant trauma as a result of the abuse she suffered," said Rahmani. "Domestic violence and sexual assault are two of the most underreported crimes, but after years of suffering, she found the strength to contact law enforcement. The Ventura County Sheriff's Department is actively investigating Way, and with their help and others, our client was able to escape and find a new, safe place to live."
Way has denied the allegations. A representative for the rapper told TMZ, "Soulja would never put his hands on a female. He wouldn't beat a woman or put his hands on a woman ... this is non-sense!!!"
Soulja Boy has been sued for assault before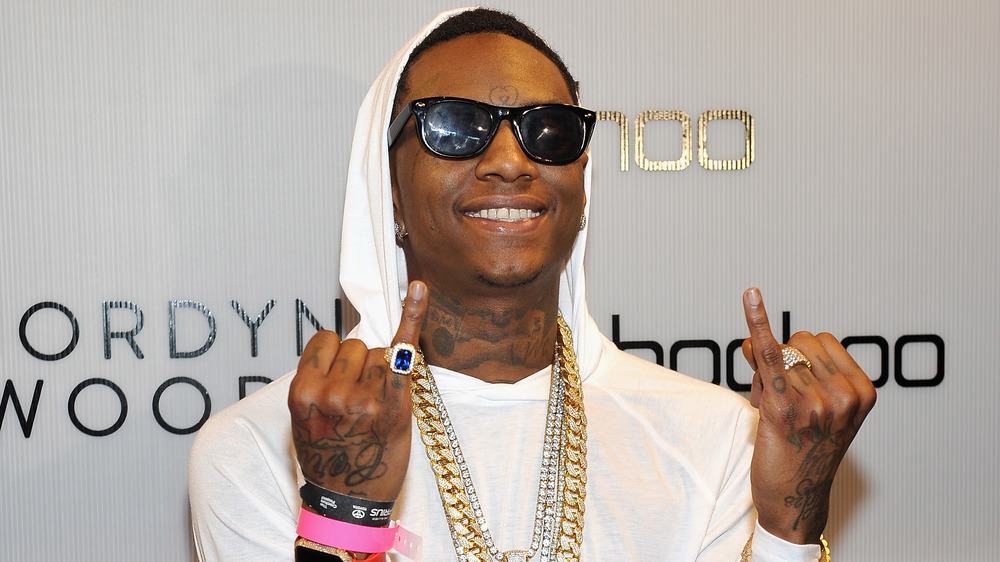 Donato Sardella/Getty Images
This is not the first time Soulja Boy (aka DeAndre Way) has been sued for assault. In January of 2020, he was sued by ex-girlfriend Kayla Myers, who accused the rapper and an assistant of beating her, holding her hostage for hours in the garage, and sexually assaulting her. Myers said she suffered three fractured ribs and a bruised face and reported the incident to the police, according to TMZ. Her suit accused Way of assault, battery, and false imprisonment and accused the assistant of sexual battery, TMZ reported.
If you or someone you know has been the victim of sexual assault, you can call the National Sexual Assault Hotline at 1-800-656-HOPE (4673) or visit www.RAINN.org for additional resources.
If you or someone you know is dealing with domestic abuse, you can call the National Domestic Violence Hotline at 1−800−799−7233 or TTY 1−800−787−3224. You can also find more information, resources, and support at www.thehotline.org.