The Real Reason People Are Upset With Dakota Johnson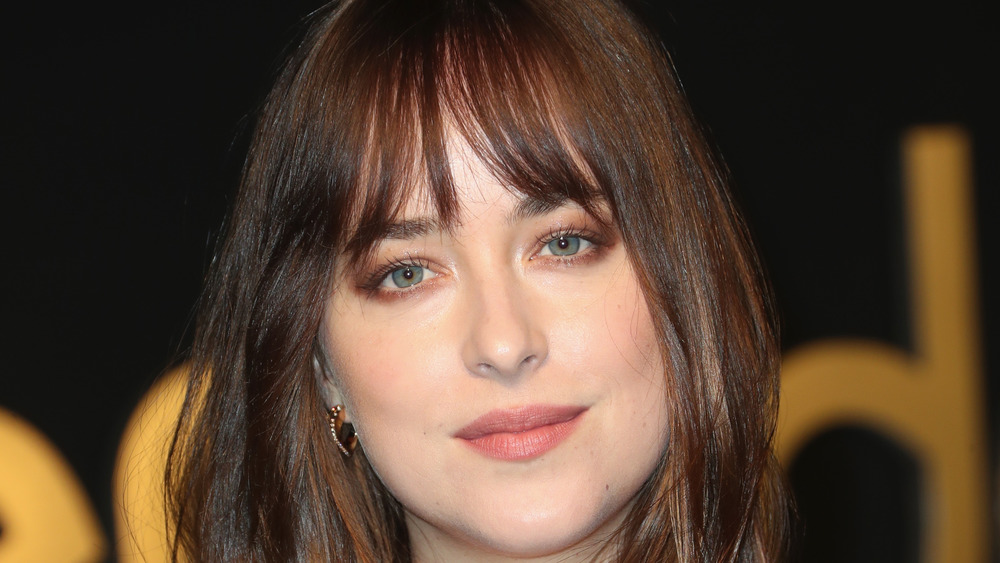 Frederick M. Brown/Getty Images
People are feeling sour about Dakota Johnson, and the reason has to do with... limes?
To (lime)aide your memory, back in March 2020, Johnson, the slightly enigmatic star of the Fifty Shades of Grey franchise and unofficial Hollywood royalty (her grandmother is Tippi Hedren, mother Melanie Griffith), opened her doors to fans in an Architectural Digest home tour. But Johnson didn't do just that. The actress also opened her heart, taking viewers through her tasteful, nature-embracing, and unexpectedly charming mid-century Los Angeles, Calif. home. Suddenly, the star who was once so icy on The Ellen Show was letting her guard down, letting fans in on her inner life and explaining how she recently alphabetized her vinyl records. Maybe it was the vulnerability, or maybe it was because it was the first month of the pandemic, but people were smitten.
The video went viral, with 15 million views and counting. "FINALLY, A CELEBRITY HOUSE THAT ISNT WHITE AND MODERN," one YouTuber wrote in the comments. "I love her humor and how relaxed she is," wrote another. "I never thought id be obsessed with dakota johnson but HERE WE ARE," wrote a third. 
However, one moment during the video now has Johnson in the limelight again, and not in a good way. In fact, this story is pretty much chaos. Scroll down for the reason Dakota Johnson is now getting stung for her widely enjoyed home tour.
Dakota Johnson was caught in a lime-related lie
So why are people mad at Dakota Johnson over limes? As InStyle noted, in her house tour, Johnson was showing off her green kitchen and turned to the bowls of limes on the counter. "I love limes, I love them. They're great. I love them so much and I like to present them like this in my house," the star said. But that actually wasn't true. 
"I actually didn't know that they were in there," Johnson said when asked about the fruits that so nicely matched her kitchen on The Tonight Show With Jimmy Fallon on Jan. 19, 2021. "I was giving the tour and went into the kitchen and... it was set dressing," the actress said. "I'm actually allergic to limes. I'm mildly allergic to limes and honeydew melon." Wait, what? A bewildered Jimmy Fallon asked Johnson if she was just "going with the flow." She responded, "It was hard to just ignore them, so I just lied." 
Naturally, the internet lost it over Dakota Johnson so casually tricking us. "dakota johnson is the queen of chaos and i fully stan," one Twitter user wrote. "Dakota Johnson selling her house and confessing she hates limes is the biggest plot twist of 2021," wrote another. "Found out that the bowl of limes in dakota johnson's kitchen was staged and now I'm having an identity crisis," wrote a third. 
We were green with envy over Dakota Johnson's stunning home. Now we're Fifty Shades of confused.