The Untold Truth Of DJ Spinderella From Salt-N-Pepa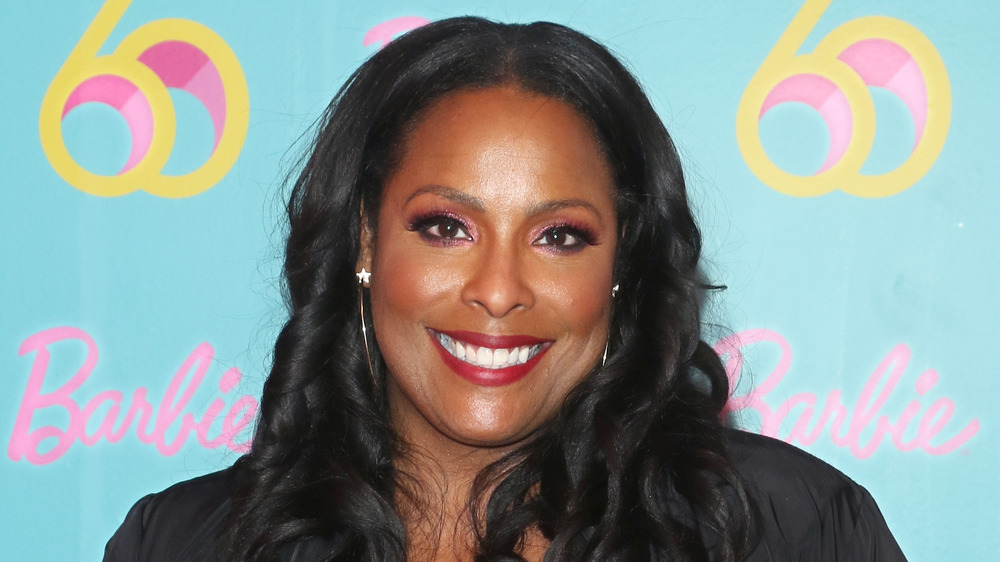 Jim Spellman/Getty Images
There is no Salt without her Pepa — but Salt-N-Pepa are fine on their own without third member DJ Spinderella.
Cheryl "Salt" James and Sandra "Pepa" Denton formed their hip-hop group Salt-N-Pepa while in college in 1985, per Forbes. They found mainstream success in the 1990s, even earning a Grammy for Best Rap Performance by a Duo or Group for their 1994 hit "None of Your Business." The award made them the first all-female hip-hop group to take home the title, per Entertainment Tonight. By that point, the duo had expanded to a trio, welcoming 16-year-old Deidra Roper, aka "DJ Spinderella," to the group in 1987, per People. For more than three decades, the trio was a group deal and produced multiple albums together.
While girl bands naturally face the drama that comes along with being in the entertainment industry — both rumored and real — and sometimes change up their membership before finding the perfect fit (think Destiny's Child), Salt-N-Pepa seemed rock solid, even during their 10-year hiatus. However, in 2019, 32 years after Spinderella first joined the trailblazing group, the DJ was suddenly let go.
DJ Spinderella has not been quiet about her departure from the group and even took legal action against her former friends. So, what happened to DJ Spinderella and what is she doing now? Keep scrolling to discover the untold truth of DJ Spinderella from Salt-N-Pepa.
DJ Spinderella sued Salt-N-Pepa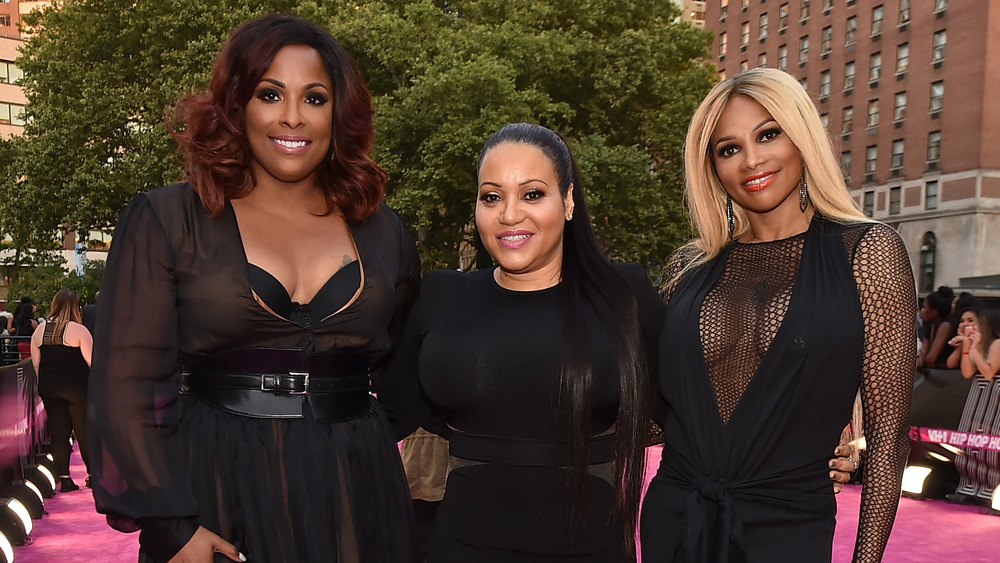 Theo Wargo/Getty Images
In May 2019, DJ Spinderella announced on Instagram that she was no longer part of the iconic trio that was Salt-N-Pepa. "I'm deeply saddened to share with all the #SaltnPepa and #Spinderella fans that I will not be performing on the #NKOTB [New Kids on the Block] Mixtape Tour," she began. "Despite my participation in promoting the tour and being highly publicized as one of the acts, in January 2019 I received a 'termination' email from #SaltnPepa excluding me from performances with the group." She said she wanted to be honest with fans and added that she was disappointed that Salt-N-Pepa never mentioned the issue publicly.
Two months after her Instagram announcement, DJ Spinderella sued the group for a breach of contract, fraud, misrepresentation, and unpaid royalties, per TMZ. In the May 2019 announcement to fans, DJ Spinderella touched on the fact that she did not want fans to be misled into thinking she would be present at future Salt-N-Pepa gigs, possibly hinting at the "misrepresentation" part of her suit. The lawsuit claimed Salt-N-Pepa owed her at least $125,000 for unpaid royalties starting in the 1990s. A U.S. District Court Judge sent the suit to be settled in mediation in August 2019, per Billboard.
Following the drama, DJ Spinderella seems to have moved on and is focusing on her passions and her family.
DJ Spinderella appears to be doing fine on her own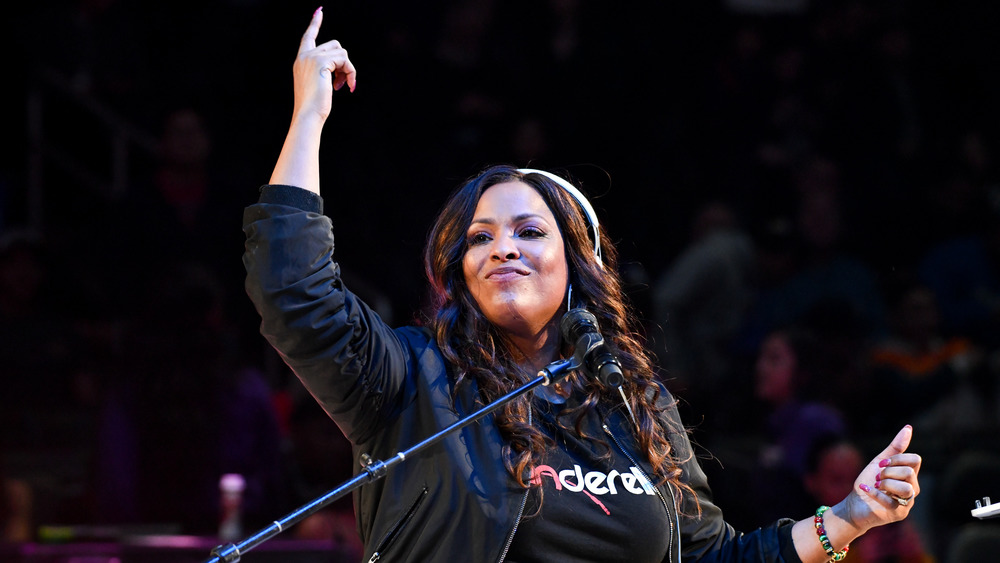 Allen Berezovsky/Getty Images
Since the Salt-N-Pepa drama played out, Spinderella has continued to DJ, albeit remotely due to the coronavirus pandemic. She is also happily engaged to longtime boyfriend, comedian Quenton "Q" Coleman. "We kind of came together a few years ago and we started to blend the family a few years ago," the famous DJ told Munaluchi Bride in 2019. "He's great with my daughter and he's great with our grand baby," she added. The musician shares a daughter from a former relationship with NBA player Kenny Anderson, per the Dallas Morning News.
When it comes to Salt-N-Pepa, it seems that DJ Spinderella does not spend too much time thinking about the group because, in August 2020, she told Page Six that she has not turned on the group's old music in quite some time. "I never played any Salt-N-Pepa tracks during quarantine to get me going," she said. "I've played Salt-N-Pepa for 30 something years. I mean nothing's wrong with that. I love Salt-N-Pepa music. But that's not my go-to music. As an artist that recorded the music, you kind of like veer away from it a little bit."
It looks like DJ Spinderella may be at peace with the situation, considering her Jan. 19, 2021 Instagram post encouraged her followers to "not let the behavior of others destroy your inner peace." In the caption, she added that "peace of mind is priceless."