Salt-N-Pepa: How Much Is DJ Spinderella Worth?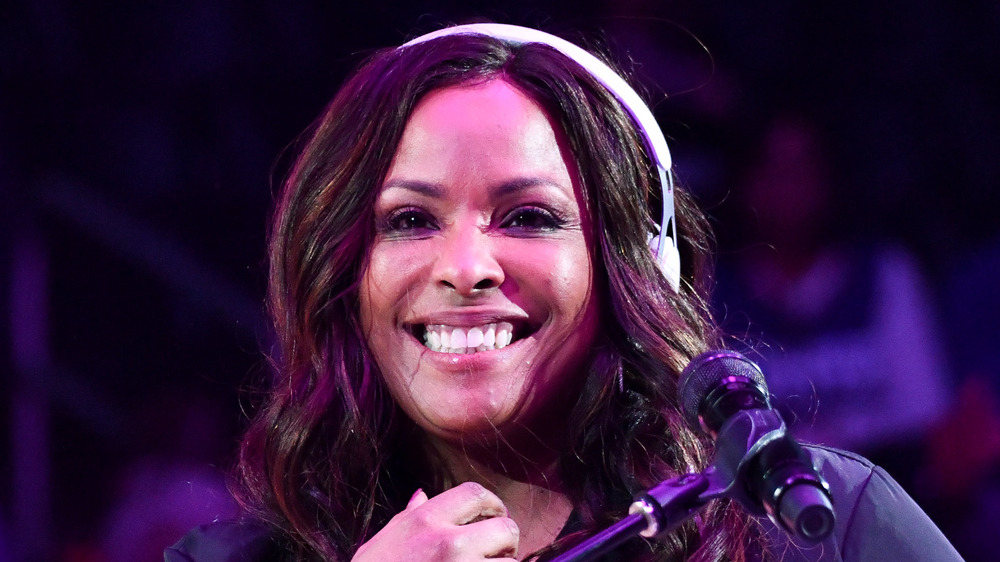 Allen Berezovsky/Getty Images
Hip-hop legends Salt-N-Pepa paved the way for some of today's most popular artists and they still see success on their own to this day. 
For most of their history, the group consisted of three women, Cheryl "Salt" James, Sandra "Pepa" Denton, and Deidra "DJ Spinderella" Roper, the latter of who joined the ascending group when she was only 16-years-old. Salt-N-Pepa went on to skyrocket to fame and create several hit songs, including "Push It," "Let's Talk About Sex," and "Whatta Man."
Yet things seemed to have eventually gone awry for Spinderella since then. In 2019, she says she was fired from the group before their #NKOTB Mixtape Tour. She explained in an Instagram post, writing in part "Despite my participation in promoting the tour and being highly publicized as one of the acts, in January 2019 I received a 'termination' email from #SaltnPepa excluding me from performances with the group."
According to TMZ, Spinderella then sued the group for allegedly not getting paid royalties that were owed to her. The lawsuit was eventually dismissed after her lawyer says a confidential settlement was reached.
Yet, even with the lawsuit drama and apparent feud with Salt-N-Pepa, all these years later, Spinderella is still worth millions.
DJ Spinderella still has a high net worth even after being kicked out of Salt-N-Pepa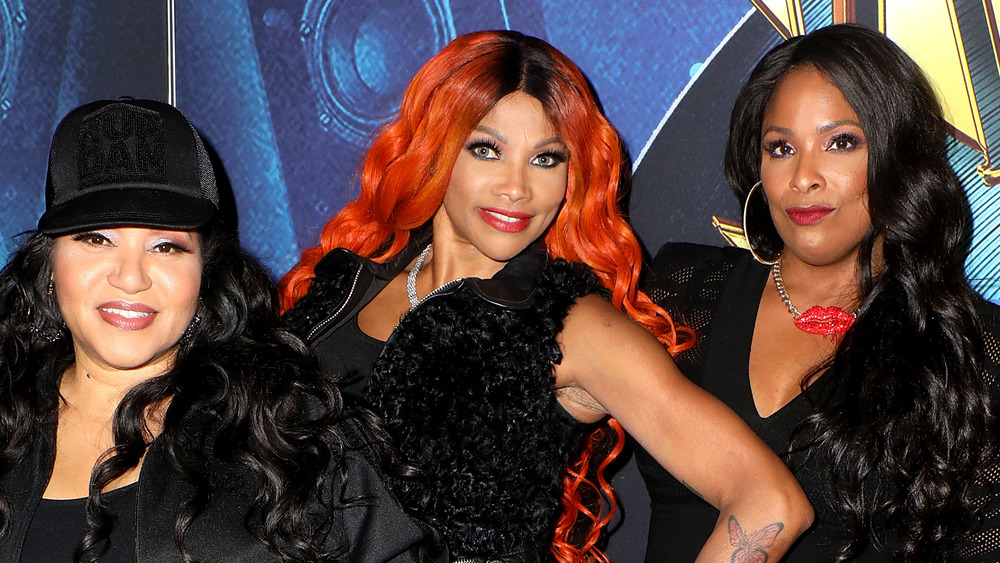 Roger Kisby/Getty Images
Despite no longer being a member of Salt-N-Pepa, DJ Spinderella's net worth is an impressive $10 million, according to Celebrity Net Worth.
The DJ and rapper had a long successful music career, not only DJing for the group, but also producing several of their hit songs. In 2007, years after the group disbanded, Spinderella also appeared on VH1's The Salt 'N' Pepa Show, alongside Cheryl "Salt" James and Sandra "Pepa" Denton. 
While Spinderella's success as a longtime member of Salt-N-Pepa still benefits her financially, it appeared to be a blow when she wasn't asked to participate in Lifetime's new Salt-N-Pepa biopic.
She expressed her disappointment on her Instagram writing in part, "a decision was made to move forward with a Lifetime biopic that wrongfully excluded me from every aspect of development and production — all the while using my image throughout, given that I played an integral role in the group's story and success."  Yet it appears she's looking on the bright side and moving forward with another endeavor: writing a memoir. She explained in the post, "The great news is, I'm in the final stages of writing my memoir, a personal journey navigating through life, relationships, and the industry that raised me."
With a memoir on deck, and with her still booking DJ appearances, we think Spinderella will continue to make big money on her own, even without Salt or Pepa by her side.