Inside Larry King's Life Before He Passed Away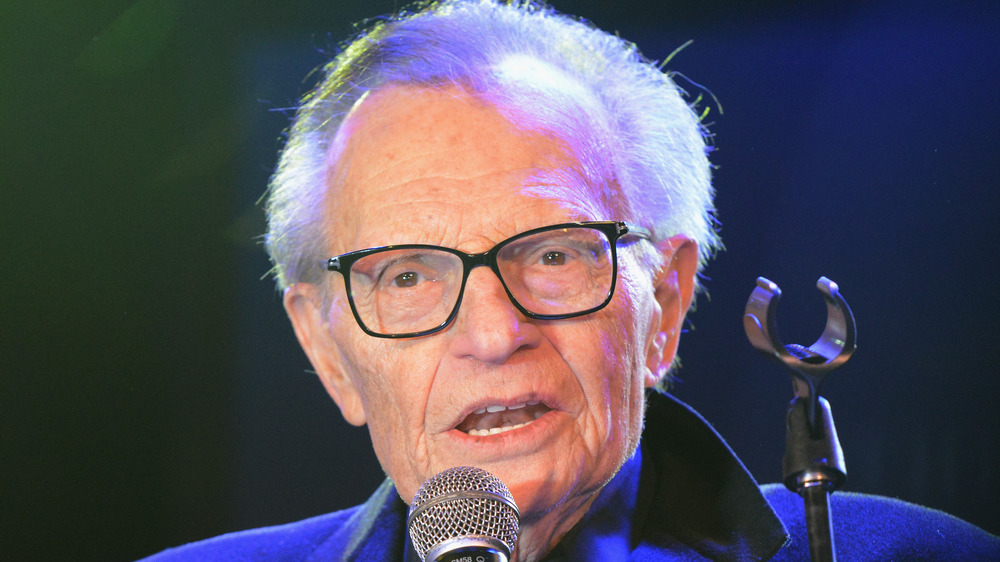 Albert L. Ortega/Getty Images
On Jan. 23, 2021, news broke that news personality and former CNN anchor Larry King had died at age 87. According to the Associated Press, the cause of death is, at this time, unknown, but what is certain is the legacy that King left behind. From 1985 until 2010, he hosted Larry King Live, where the journalist interviewed everyone from world leaders to movie stars and other public figures while wearing his signature suspenders. After 25 years on cable news, King hosted Larry King Now on Hulu.
King's production company put out a statement on Twitter that read, in part: "Whether he was interviewing a U.S. president, foreign leader, celebrity, scandal-ridden personage or an everyman, Larry liked to ask short, direct, and uncomplicated questions."
Once the news broke, well-wishes from celebrities and other fans of King started to pour in on the internet. The veteran journalist had a long and storied career that was complicated by some health issues near the end of his life. Read on to find out more about King's life in the final years before his death.
Inside Larry King's COVID-19 diagnosis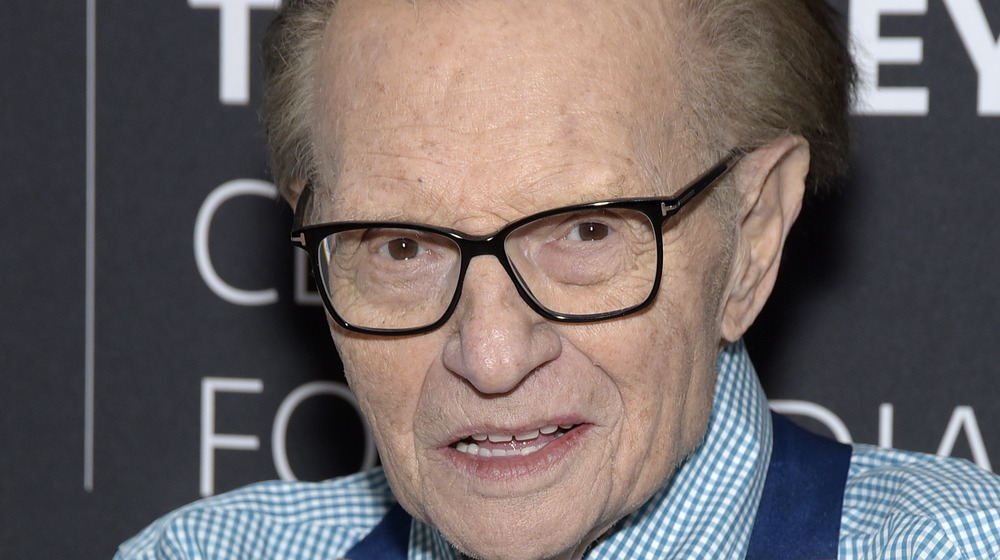 Michael Tullberg/Getty Images
On Jan. 4, 2021, David Theall, the spokesperson for Larry King's Ora Media, confirmed that King was diagnosed with COVID-19 to the Associated Press. The news service also reported that doctors had King in the ICU, but had moved him out by that day. At one point, the veteran journalist also received supplemental oxygen, but by early January, he no longer needed it and could breathe on his own, according to AP.
King's former network CNN reported that he had been hospitalized with COVID-19 at Cedars-Sinai Medical Center in Los Angeles since late December. A few weeks later, on Jan. 23, Ora Media's Twitter statement indicated that King died at the same hospital. However, it's unclear if King died of COVID-19 complications, as the Associated Press reported that the cause of death is unknown.
In addition to his COVID-19 diagnosis, King had been open with the public about the health issues he experienced over the course of his life.
Larry King had many health issues in his final years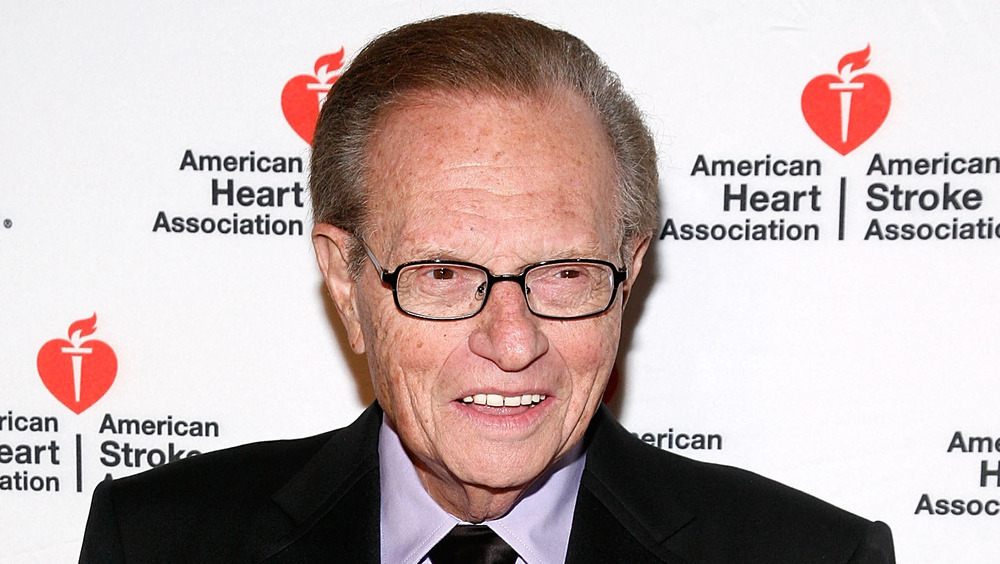 Andy Kropa/Getty Images
Prior to his COVID-19 diagnosis, Larry King had many health issues over the course of his life — including in his final years. According to CNN, the journalist had many heart attacks, which led him to having quintuple bypass surgery in 1987. After the procedure, King founded the Larry King Cardiac Foundation, a non-profit organization that helps people without health insurance receive critical cardiac care.
In 2011, King starred in a PSA for the American Diabetes Association, in which he revealed that doctors diagnosed him with Type 2 Diabetes in 1995. Years later, in 2017, King revealed to CNN that he was diagnosed with lung cancer. According to the network, the talk show host had stage 1 Adenocarcinoma, the most lung cancer type. At the time, King's rep told CNN: "He immediately underwent a successful surgery to remove the upper lobe and lymph node."
Unfortunately, in the final year of King's life, two of his children died of those health issues. On Aug. 20, 2020, CNN reported that King's 65-year-old son Andy died of a heart attack in July and his 52-year-old daughter Chaia died in August shortly after being diagnosed with lung cancer. King died months later in 2021, but his legendary work in journalism and health awareness will no doubt live on.