Abby Lee Miller Gives Sweet Tribute To JoJo Siwa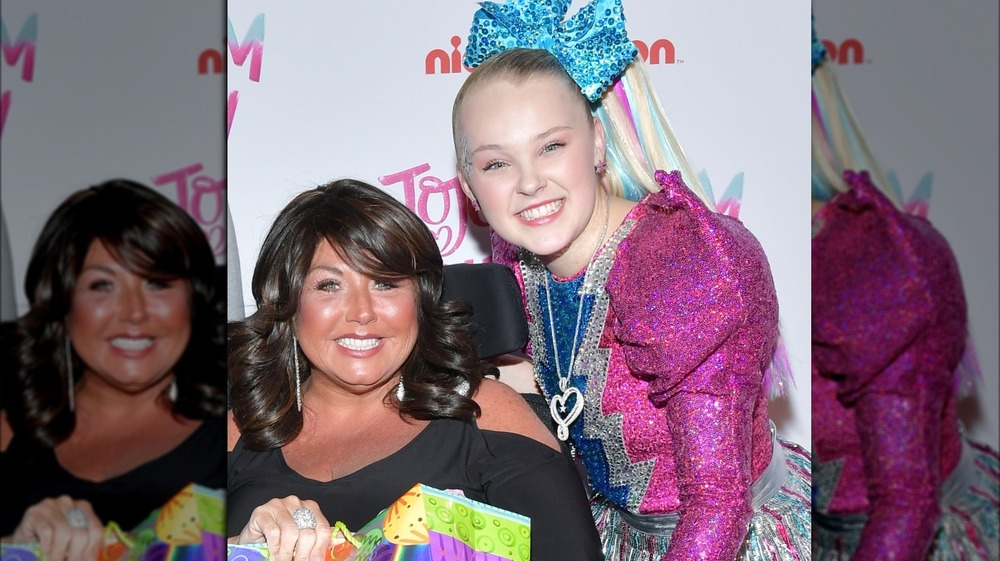 Amy Sussman/Getty Images
Abby Lee Miller is stepping in to show her support of her former student JoJo Siwa after the internet sensation opened up to fans about being part of the LGBTQ community.
In January 2021, Siwa took to Twitter to show fans a t-shirt a cousin had sent her as a gift that read, "Best. Gay. Cousin. Ever." For fans, the photo confirmed speculation that began after the social media star posted a TikTok of herself singing to Lady Gaga's "Born this Way." Siwa then confirmed in an Instagram Live that she was "just really happy" to be in the LGBTQ community (via People). 
Before becoming an internet sensation, Siwa began as a student at Miller's dance company and castmate on Dance Moms for Seasons 5 and 6. Despite the seemingly hasty relationships between Miller and her former students (or their mothers), the dance teacher has maintained a great teacher-student relationship with Siwa and took to social media to share her support for the star.
JoJo Siwa is one of the only former dancers to keep contact with Abby Lee Miller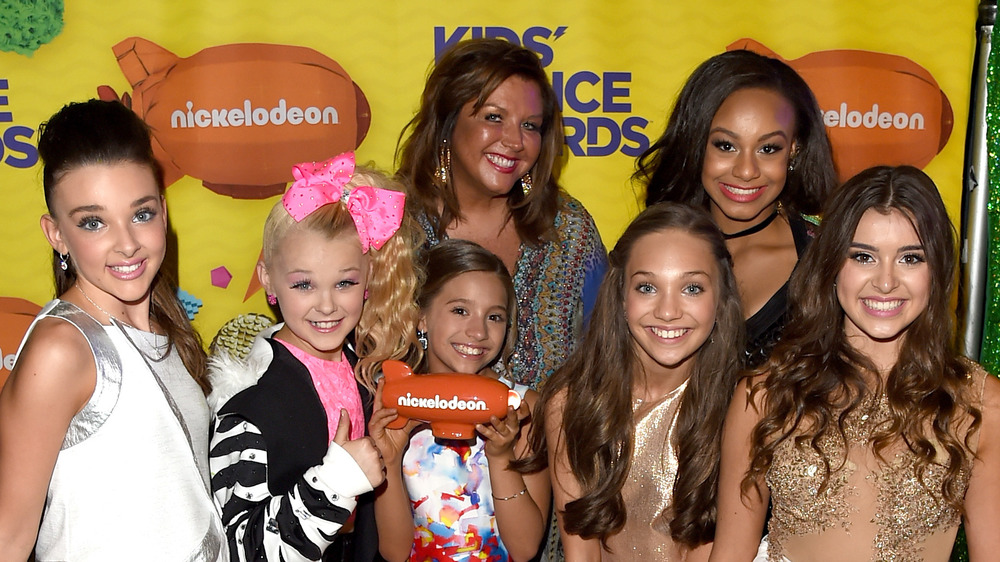 Jason Merritt/kca2015/Getty Images
In an Instagram post featuring multiple photos of a younger JoJo Siwa with former dance teacher Abby Lee Miller, the Dance Moms head gave a sweet tribute to her former student in support of her announcement that she was a part of the LGBTQ community. 
"I always knew the world would be a more colorful, positive, sparkly place with a kind, loving, dazzling triple threat like you in it – a shining example for the kids out there to live their BEST lives each and every day," wrote Miller. The controversial dance teacher continued, "you put your heart on the platter! (If you know you know). Love you kiddo!!! Keep making me proud."
Siwa might be one of few dancers to keep in touch with Miller post-fame. The internet star told Us Weekly in May 2020 that she speaks with the Dance Moms leader the most, adding, "I think Abby got hurt by a lot of people and it's really, really, really sad that a lot of the people don't talk to her anymore."
Siwa continued, "It's just sad because Abby really is a good person. Even though you see her yelling and screaming at children on TV, like Abby made seven stars. I wouldn't be doing this if it wasn't for her."