Kanye West Hospitalized For Psychiatric Evaluation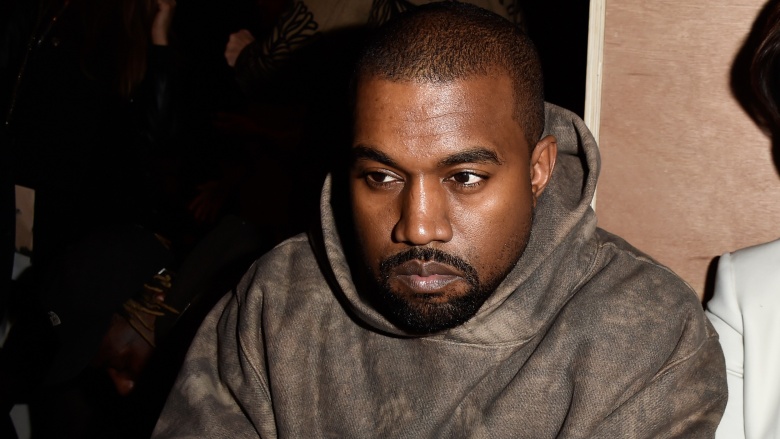 Getty Images
Kanye West needs some rest.
TMZ reports that West, 39, was hospitalized on Monday, Nov. 21, 2016. Law enforcement sources claimed that police and paramedics responded to a "welfare check" on Yeezy at his personal trainer Harley Pasternak's home after the rapper was said to be "acting erratically." Paramedics transported him by ambulance to the UCLA Medical Center in Los Angeles for a psychiatric evaluation. Sources claim doctors were checking West out at Pasternak's home at the time for sleep deprivation when they decided to admit him to the hospital, which a dispatcher claimed was a "psychiatric emergency" in audio leaked to TMZ.
TMZ also reports that West's personal physician, Dr. Michael Farzam, was the one to call 911. Farzam reportedly said his patient's name was "Jim Jones," and described him as suffering "from temporary psychosis due to sleep deprivation and dehydration." Dr. Farzam reportedly placed West on a 5150 psychiatric hold, though it's unclear whether that's true. Farzam also claimed that West wasn't violent at the time, but had previously tried assaulting a gym staffer and warned that he may become violent when police came to check in on him.
While West was handcuffed to a gurney for the ambulance ride, sources say that there was no illegal activity involved in West's hospitalization and that his treatment is purely for health reasons—and that the practice is standard procedure.
At the time, Kim Kardashian was in New York City to make her first public appearance since her robbery at the Angel Gala, Us Weekly reports, where her late father, Robert Kardashian, will be honored. A source told Page Six she skipped out on the event to be with her troubled husband. "Kim was seen boarding a private jet to New York at around 5 a.m. LA time and had planned to make a late entrance to the gala, skipping the red carpet, to honor her father," the insider said.
"But when she landed in New York, something was very wrong with Kanye, she turned around and headed straight back to LA to be at his side."
So what happened?
A friend of West told Page Six, "There are fears he is having a nervous breakdown. He's surrounded by all these crazy people, but there's nobody he listens to or who can rein him in. He's a mad genius, and he's spiraling further and further out of control. Basically everything crazy he does is 'art,' so he is becoming more and more unpredictable."
Another source claims that West is simply burning out from trying to do too much. "He's just exhausted," the second source said. "He's been working around the clock on fashion design, both on his own line and the Adidas line. He's a notorious workaholic, so balancing both that work—which is extremely important to him—and the rigors of the tour every night. It really wore him out."
It's not just work that's stressing West out: after Kim Kardashian was robbed at gunpoint in Paris, being away from his family on tour has been more trying than ever before. A source told TMZ, "All the time spent away from his family has been a stress on him as well. They are most important to him."
The hospitalization happened the same day that West cancelled his Saint Pablo world tour and a few days after he lashed out at pals Jay Z and Beyonce in a bizarre rant onstage.
Thankfully, it seems like Yeezus will be okay: a source told People, "He is exhausted and currently dealing with sleep deprivation. He went to the hospital at will under the advice of his physician. He's fine."