The Transformation Of Teen Mom's Maci Bookout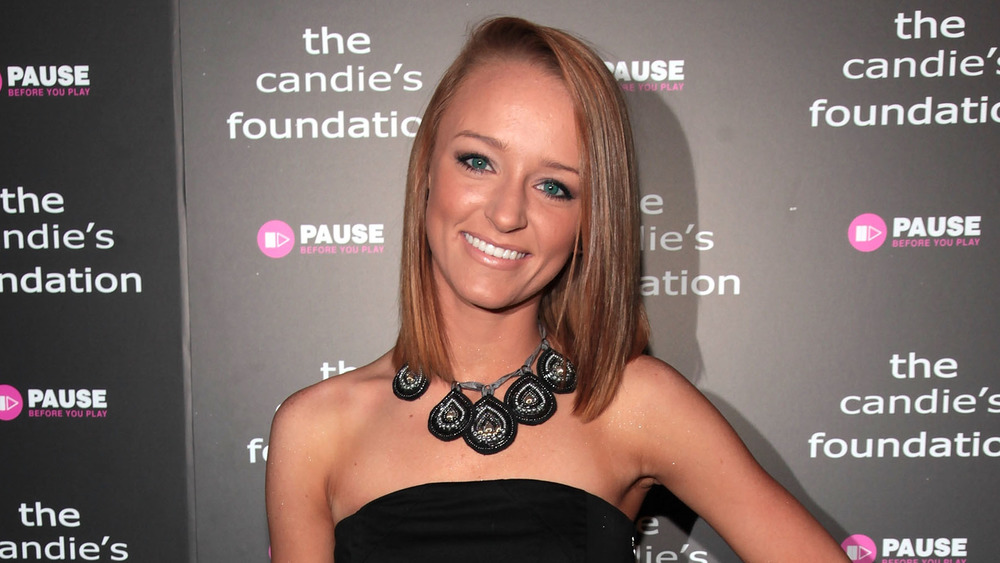 Astrid Stawiarz/Getty Images
Maci Bookout has been in the public eye since she first appeared on MTV's 16 and Pregnant. The show immediately put Maci — along with fellow co-stars Catelynn Lowell and Amber Portwood — in the spotlight. Fans obsessed over the show, praising its ability to show how various teen pregnancies play out. In Maci's episode of 16 and Pregnant, we watch as she struggles to balance her tumultuous relationship with her now-ex and baby daddy, Ryan Edwards. By the end of the episode, Maci (pictured above in 2010) gives birth to a baby boy, Bentley, as she and Ryan try to make their relationship work. 
The pair got engaged in 2009, a year after their son was born, but ultimately went their separate ways by the following year. Of course, because they share a child together, Maci and Ryan couldn't sever all ties, and we see their journey through co-parenting play out in Teen Mom OG. While Maci first graced our screens as a young, lovable 16-year-old, she's grown immensely over the last decade. From navigating young motherhood to becoming a reality TV superstar, we've got all the details about Maci's decade-long transformation. 
Maci Bookout's tumultuous journey with baby daddy Ryan Edwards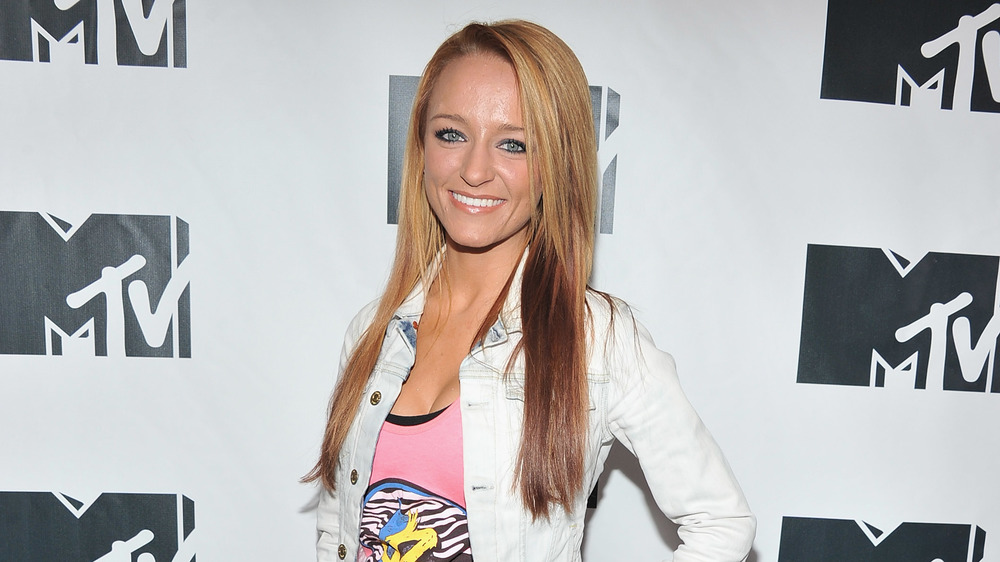 Theo Wargo/Getty Images
When Maci Bookout (pictured above in 2012) appeared on 16 and Pregnant over 10 years ago, she likely didn't imagine how much the show would influence her life. While she has experienced many highs because of her popularity, she has also experienced a big low: having the drama with baby daddy Ryan Edwards play out in the public eye. 
The two had a rocky relationship from the get-go, and it has only become more tumultuous over the years. Though they haven't been in a relationship since shortly after their son Bentley was born, the two still frequently interact because they share a child. The dynamic, however, became increasingly more complicated as Ryan has publicly struggled with drug addiction. 
In 2018, Maci filed a two-year restraining order against her ex. In the court documents, according to E! News, Maci claimed that Ryan "left voicemail messages threatening to show up at my house and take my son." Though the restraining order was eventually lifted, the drama didn't end there. In April 2020, per The Sun, Maci reached out an olive branch and invited Ryan to Bentley's birthday party — only to end the day with suspicions that Ryan wasn't sober. 
Maci has grown her family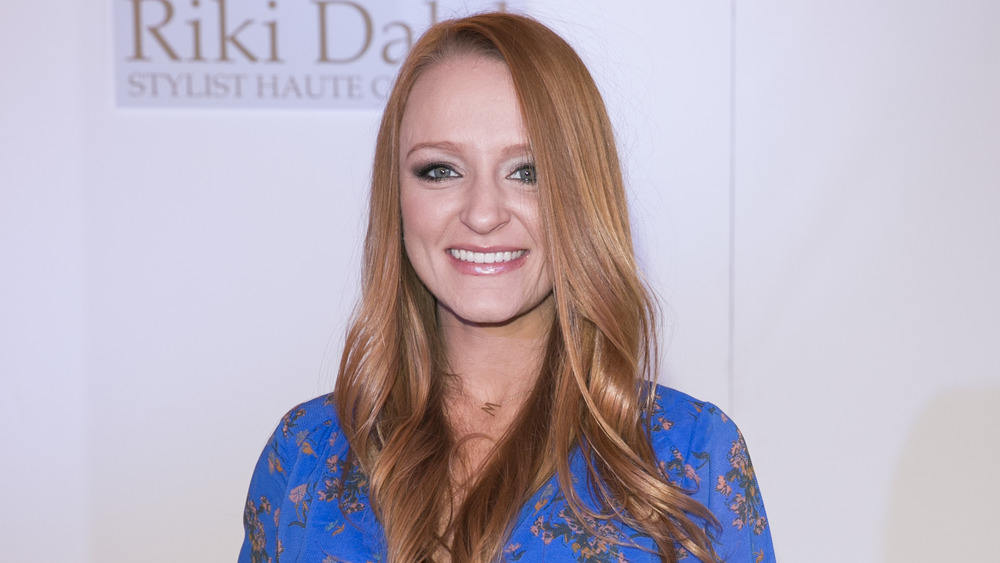 John Phillips/Getty Images
Despite the drama with her ex, Maci Bookout has blossomed since her days on 16 and Pregnant. After breaking off her engagement to Ryan Edwards, Maci briefly dated her childhood friend Kyle King before meeting motocross racer Taylor McKinney in 2012, per Insider. Their relationship was long-distance at first, with Maci living in Tennessee and Taylor hailing from Texas. After two years of dating, however, Taylor moved to Tennessee to be with Maci, which was documented on Teen Mom OG. The following year, the duo welcomed their first child together, daughter Jayde Carter McKinney. 2016 proved to be the biggest year yet, with the couple getting engaged, welcoming son Maverick Reed McKinney, and marrying in October, via Us Weekly. The couple also has a clothing line together, Things That Matter, which Maci posts about often on Instagram. 
Maci has come a long way since we first saw her as a 16-year-old new mother. She's now a mother of three, a successful reality TV star, a business owner, and an icon to Teen Mom fans everywhere. While she's certainly undergone a mighty transformation over the past decade, there's likely much more to come from Maci in the future.