Zayn Malik's Tattoos Explained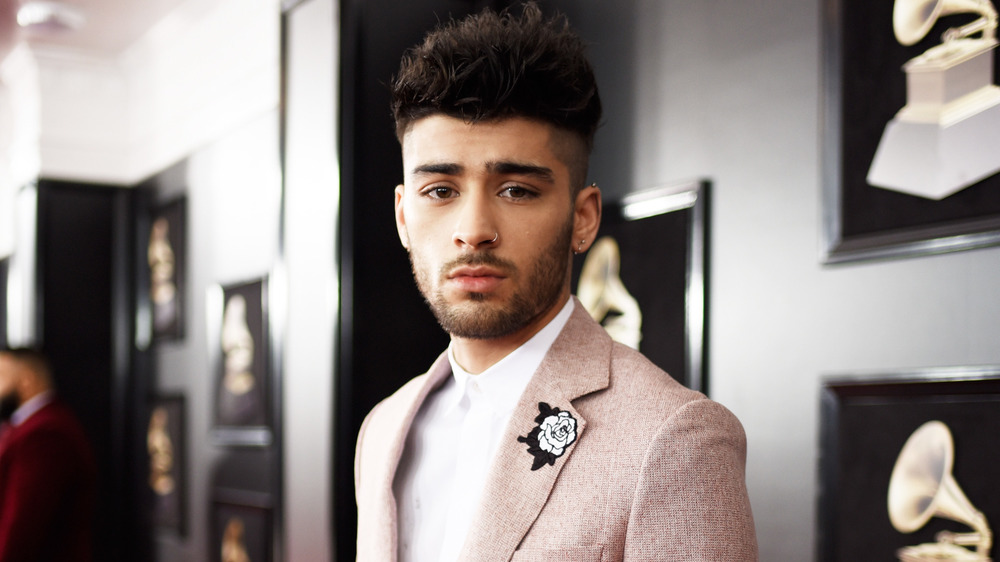 Kevin Mazur/Getty Images
From his early days as a member of the boy band One Direction to his shift into solo music, Zayn Malik is no stranger to the limelight. Over his decade-long career, Malik has accrued a number of hit albums, an army of devoted fans, and a countless number of tattoos across his whole body. Just by looking at him, you can tell that Malik is no stranger to inking his body — but what do all of his tattoos mean? As it turns out, Malik is a fan of using tattoos to commemorate important moments — or people — in his life. 
For instance, according to Body Art Guru, Zayn has his grandfather's name in Arabic inked on his skin, as well as his father's own moniker. Other meaningful tats include a tribute to his debut solo album, Mind of Mine, a screw tattoo on his ankle (a matching tattoo with the rest of the guys — minus Niall Horan — from 1D). And who can forget the former lipstick kiss in the center of his chest?
While he may regret some of his choices (ahem, the now-covered up arm tattoo of ex-fiancee Perrie Edwards), there are many tattoos that Malik will likely wear with pride for the rest of his life. In a recent addition to his collection, it appears that Malik has a new, subtle tattoo on his wrist — and, it may just be his most meaningful one yet. 
Zayn Malik gets a sweet tattoo in honor of his daughter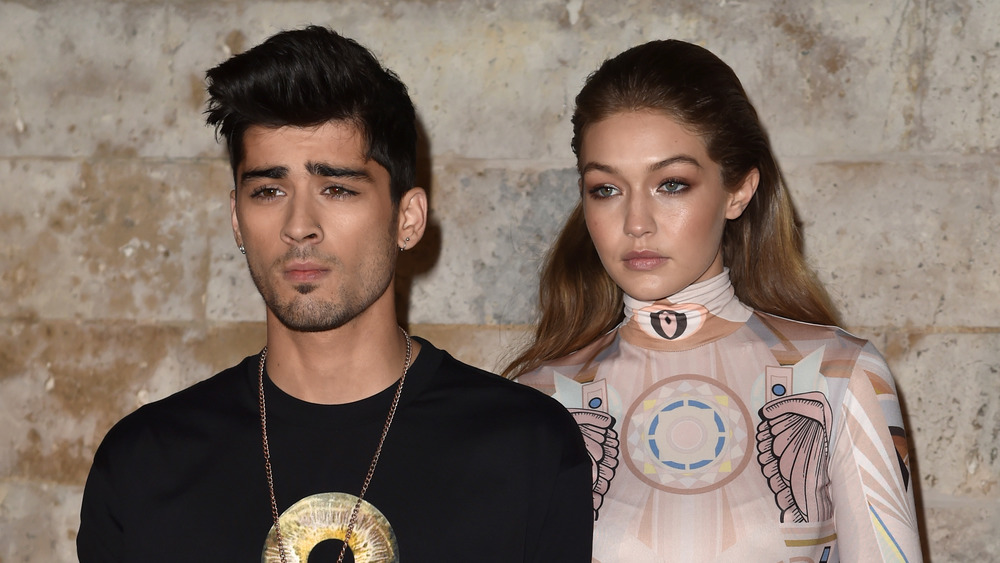 Pascal Le Segretain/Getty Images
While Zayn Malik has gotten plenty of symbolic tattoos, his most recent addition represents, well, he and girlfriend Gigi Hadid's most recent addition! In September 2020, Malik and Hadid announced the birth of their first child together, a baby girl. Aside from a few pictures of their baby's hand or the top of her head, however, both Malik and Hadid have kept their daughter completely private. Fans speculated for months what the baby girl's name may be, even going as far as concocting a theory around a Taylor Swift song. Then, in a sneaky move, Hadid announced her daughter's name in a casual way, simply adding "khai's mom" to her Instagram bio. 
Thanks to some super-sleuths on Twitter, fans have discovered that Malik may have spilled the beans a bit earlier than Hadid. According to Page Six, fans took screenshots from one of Malik's Instagram lives, showing Khai's name tattooed in Arabic on his wrist. While Malik has a sweet tattoo for his daughter, he also has one for Hadid. According to E! News, the singer has a tattoo of Hadid's eyes on his chest, which the model herself eventually confirmed. If his tattoos are any evidence, it's safe to say that Hadid and Khai are very special to Malik's life.
zayn has his baby girl's name "khai" tattooed on his in arabic! pic.twitter.com/e2OHIzfTHf

— A & H (@defendzigiposts) January 22, 2021