Brad Pitt Cleared By FBI Over Plane Incident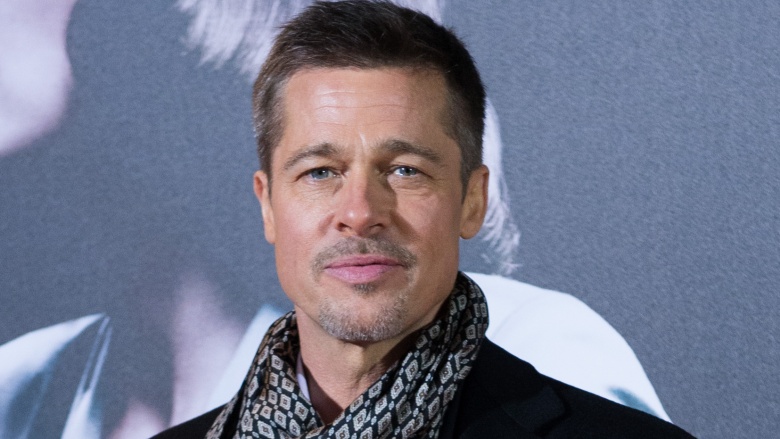 Getty Images
Brad Pitt got some great news this week: the FBI closed its child abuse investigation into the actor.
The FBI said in a statement (via Variety), "In response to allegations made following a flight within the special aircraft jurisdiction of the United States which landed in Los Angeles carrying Mr. Brad Pitt and his children, the FBI has conducted a review of the circumstances and will not pursue further investigation. No charges have been filed in this matter."
The investigation was to determine whether there was abuse during an in-flight altercation between Pitt and 15-year-old son Maddox in September 2016. Though accounts varied, the consensus appears to be that there was an argument between Maddox, Pitt, and Angelina Jolie—but different sources can't agree whether Pitt made physical contact with Maddox deliberately or accidentally.
The bureau conducted relatively exhaustive interrogations of Jolie, Pitt, Maddox, and the couple's five other children (Pax, 13, Zahara, 12, Shiloh, 10, and twins Knox and Vivienne, 8), as well as witnesses on the flight.
As Nicki Swift previously reported, Pitt, who volunteered for drug and alcohol testing as well as traditional investigation cooperation, was cleared of child abuse allegations by the Los Angeles Department of Children and Family Services in early November. A source noted at the time, "They investigated everything and found nothing." At the time, sources believed the FBI investigation could still take months to complete.
The FBI's clearance may give Pitt, 52, an edge in his custody battle with Jolie, 41. Jolie maintains sole physical custody of the children—which Maddox allegedly wants to keep—but Pitt filed for joint custody in his response to her divorce petition. Since no investigations found any abuse, the Allied star will likely have an easier time seeing his kids beyond his current monitored visitation and reaching a settlement with Jolie.