The Transformation Of Andrew Gray From Bling Empire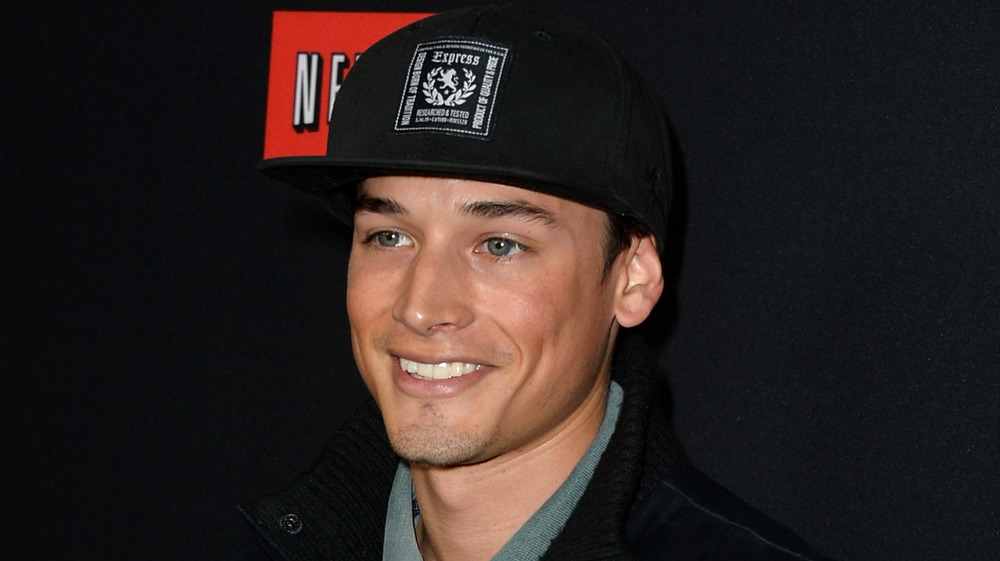 Kevin Winter/Getty Images
Andrew Gray stood out among the premiere cast of Netflix's newest reality show Bling Empire, which follows a wealthy crowd of Asian and Asian American socialites living their lavish and drama-filled lives. Andrew's shaky romance with his live-in girlfriend Kelly Mi Li caught the attention of fans, most notably when they took a trip to Paris and got into a nasty argument. By the season's end, the pair broke up with Kelly asking Andrew to move out of their home. 
Born in Sacramento, Calif., Andrew became a recognizable face through his portrayal as the Red Megaforce Ranger in a series of Power Rangers films including, Power Rangers Megaforce, Ultimate Team Power, and Power Rangers Superforce: The Legendary Battle, per IMDb. In addition to Power Rangers, he has appeared in the 2019 film Shadow Horse and is starring in the film Split Milk, which is in post-production as of this writing, IMDb noted. The actor's Instagram bio reveals more about his life, noting that he has Native American and Mexican heritage. He also included the hashtags, "#dontforceit #antifear #healthiswealth #inspire," which point to his adventurous spirit that aligns with his on-screen portrayals. 
So who is Andrew off-camera, and has he truly transformed his personality post-Bling Empire? Let's take a look below at how the star has changed. 
Andrew Gray's co-stars defend him amid criticism
Since putting his flaws on full display, Andrew Gray has received lots of criticism from Bling Empire, with most of the commentary regarding his treatment of Kelly Mi Li. "TRYIN TO MANIPULATE US TOO?!? Poor Kelly- run girl run," one fan commented on Andrew's Instagram post, while another added, "Stop yelling at women." Ouch.
Members of the cast and crew have been defending Andrew amid the heightened scrutiny he's received from show fans. "What I do know is that Drew is a talented artist with a huge heart who, like all of us, is on a long journey of spiritual discovery and growth," executive producer Jeff Jenkins wrote on Instagram (via South China Morning Post). Fellow cast member Kevin Kreider shared how brave Andrew was to share his shortcomings on reality television. "Took courage to share yourself Drew, no matter which part of the journey you're at," Kevin said. As for Andrew's take? "Everything I did, I don't regret because it gives me a third-person point of view to know what I need to change," he said during a January 2021 appearance on The Sarah Scoop Show.
Whether Andrew has transformed his outlook on life and how he reacts to stress remains to be seen. But it sounds like he's committed to working on himself.