Kamala Harris' Husband Douglas Emhoff Just Got Recognized In A Big Way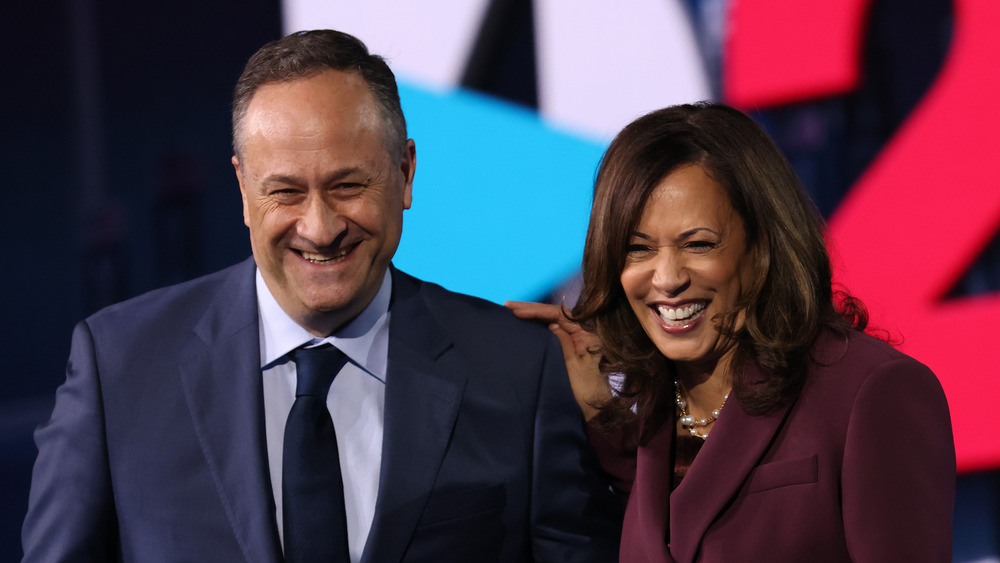 Win Mcnamee/Getty Images
On Jan. 21, 2021, the day of President Joe Biden's inauguration, author and congressional candidate Qasim Rashid summed up a major moment for the nation. "In January 2017 my then 8-year-old asked if the Muslim Ban meant we had to leave? Yesterday my now 12-year-old asked if I thought his 5-year-old sister could also one day be Vice President or President?" he tweeted. "Justice matters. Compassion matters. Representation matters."  
For people of color and women who once looked at the White House as a place far removed from their own dreams, Vice President Kamala Harris has proved that reaching the top of the United States government is very possible. Harris understands this significance better than anyone, and spoke about her road to the White House to Vogue. "I always say this: I may be the first to do many things — make sure I'm not the last," Harris explained. "I was thinking of my baby nieces, who will only know one world where a woman is vice president of the United States, a woman of color, a Black woman, a woman with parents who were born outside of the United States."
But Harris isn't alone in this remarkable journey; Her husband, an entertainment lawyer named Douglas Emhoff, has stood by her and supported her. His daughters have also stood alongside Harris and they made waves at the inauguration ceremony in an awesome way. Emhoff himself just had a big moment and shared it on Twitter, celebrating his new title.
The dictionary officially adds 'Second Gentleman'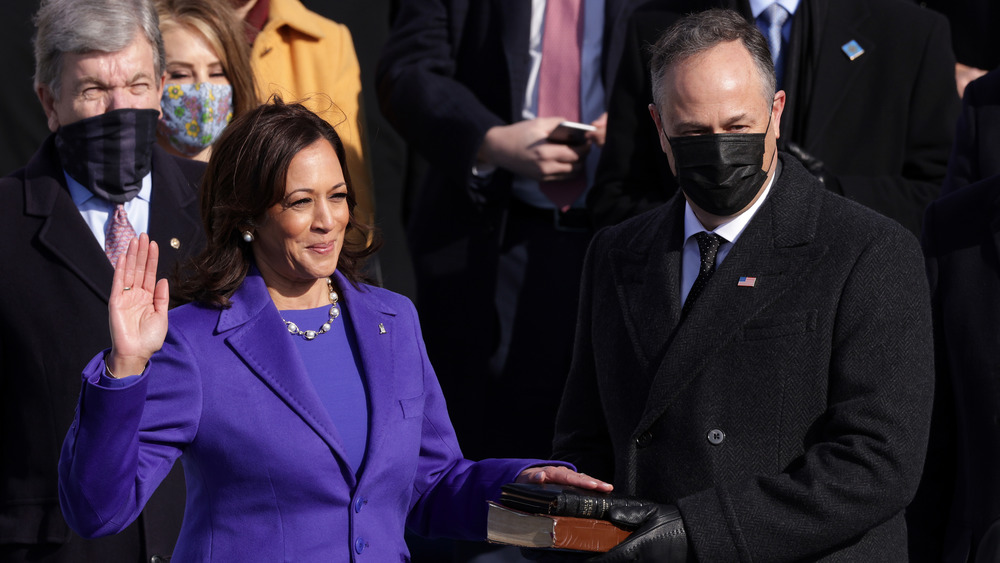 Alex Wong/Getty Images
Vice President Kamala Harris has made groundbreaking strides as the first woman and person of color to take on that role in the White House, and her historical victory has led to another historical moment for her husband, Douglas Emhoff, too.
What do we mean? Well, Emhoff's new title just got recognized by the Merriam-Webster dictionary and he celebrated the news on Twitter. "Well, now it's official. @MerriamWebster just added 'Second Gentleman' to the dictionary. I might be the first, but I won't be the last," he wrote.
So what was the dictionary's definition for the term Second Gentleman? "The husband or male partner of a vice president or second in command of a country or jurisdiction," they write.
The comments were flooded with praise, and many lauded the fact that the dictionary didn't gender the vice president in the definition, making it inclusive. One person summed up our excited spirit: "You sir are a trailblazer just like your wonderful wife. Congratulations to you both." What a great moment!