John Krasinski: How Much Is The Actor Worth?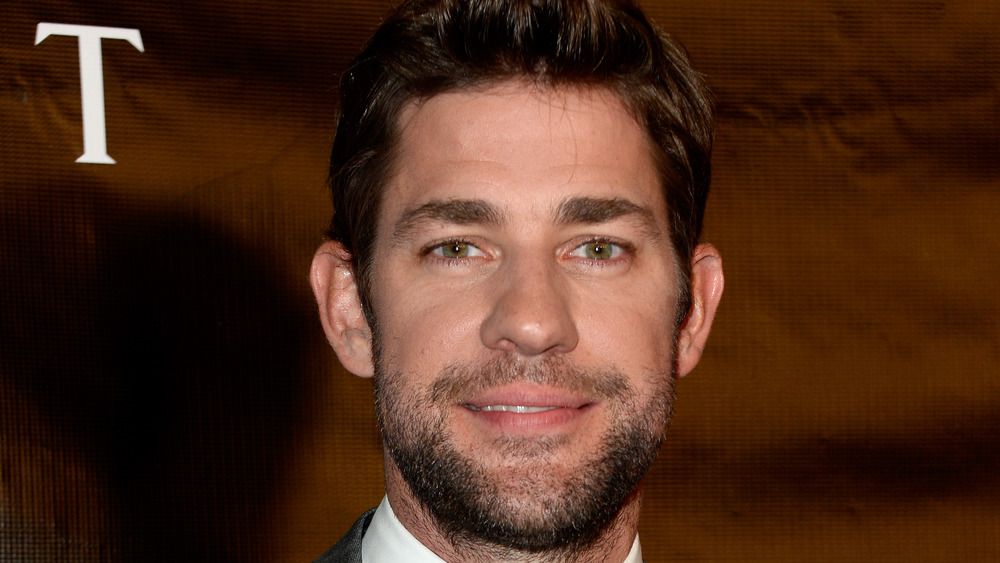 Frazer Harrison/Getty Images
You'll want to be in A Quiet Place when you discover John Krasinski's incredible net worth!
Born in Massachusetts to a Catholic family of five, one of the star's first acting stints was, curiously enough, in a high school comedic play written by his pal and classmate B.J. Novak, per IMDb. The actor attended Brown University and landed a few smaller acting gigs before nabbing his part as the good-guy Jim Halpert in 2005 (insert "Jim face" here). As the self-aware and boyishly handsome salesman, his workplace romance with Pam Beesly (Jenna Fischer) had, and has, fans swooning! The Office has only grown in popularity, as it was 2020's most-streamed acquired show, per Nielson. So you can make all the "that's what she said jokes" you want, but ultimately, the stars are laughing themselves to the bank!
After starring in a few action flicks like 2016's 13 Hours: The Secret Soldiers of Benghazi, Krasinski took a major leap and directed his own ... horror film? It may have seemed curious at the time, but 2018's A Quiet Place turned out to be a massive success. With an air-tight premise (stay quiet or something will get you) and a rock-solid co-starring performance from wife Emily Blunt, whom Krasinski married in 2010, the film grossed $340 million worldwide. Its sequel, though delayed, has already been filmed and was due out in 2020. 
Krasinski has truly parlayed his Office fame into massive success. Scroll down for his Dundee-worthy net worth. 
John Krasinski has more impressive credits than you'd think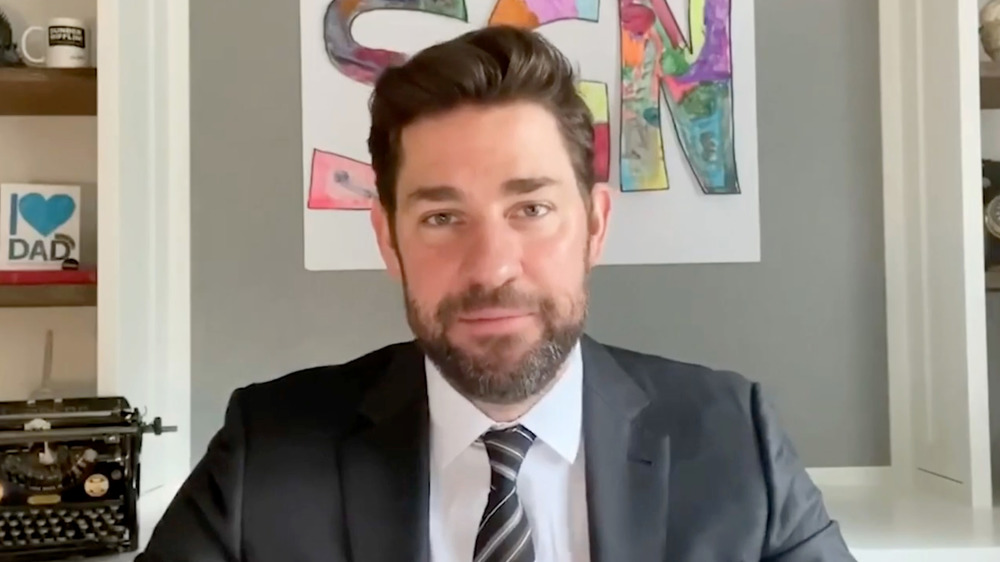 Handout/Getty Images
So, what is John Krasinski's net worth? First, it's worth noting the actor made off pretty well at Dunder Mifflin. According to Celebrity Net Worth, Krasinski reportedly made $20,000 for each episode of The Office during the first three seasons, but was bumped up to $100,000 for Season 4 and beyond. Meanwhile, the actor has also been starring in Amazon Prime's Jack Ryan since 2018 and has a co-creator credit on Lip Sync Battle, and interestingly enough, an executive producer credit on the 2016 film Manchester by the Sea.
In 2020, as fans wait for A Quiet Place Part II to be released, John Krasinski created the YouTube series "Some Good News" which highlights, you guessed it, good news during the pandemic. He sold the series, per Deadline, to ViacomCBS in 2020. We see dollar signs! 
Real estate-wise, in 2019, Krasinski and wife Emily Blunt bought two stunning units in Brooklyn Heights, a ritzy New York City neighborhood, for a combined $15.3 million, per Vogue. The celebrity-friendly building is called The Standish and Matt Damon reportedly lives in the penthouse upstairs. The couple has been on the East Coast since they sold their palatial West Hollywood, Calif. home to Kendall Jenner (yup) in 2016 for $6.5 million, and more power to them! Krasinski is a huge success and he's living it up. He is worth $80 million today.