Here's How Much John David Washington Is Really Worth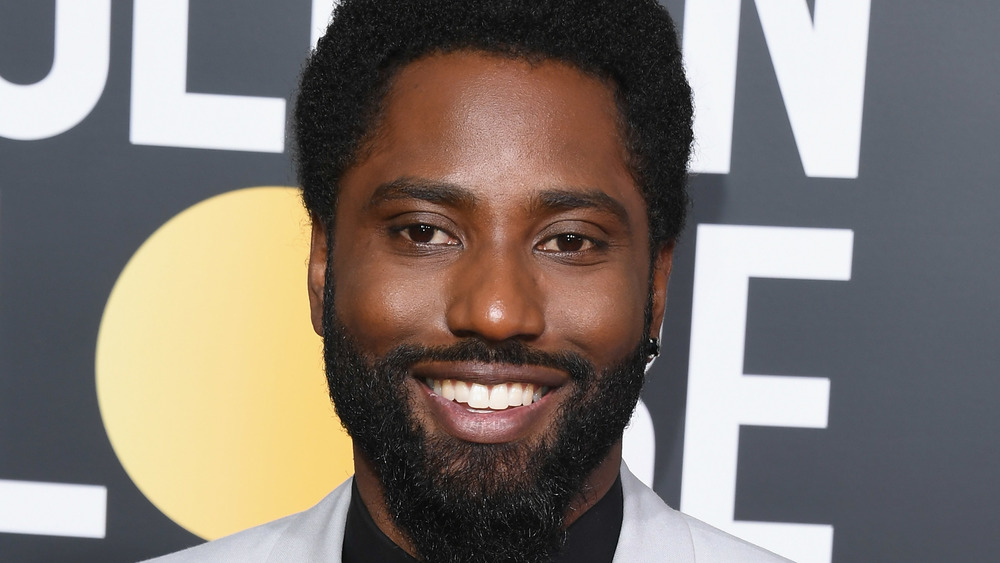 Jon Kopaloff/Getty Images
There's no ifs, ands, or Tenets about it; John David Washington is a seriously impressive actor on the rise. And his net worth is not too shabby either.
The handsome leading man in Christopher Nolan's 2020 film, Tenet, and Spike Lee's 2018 hit, BlacKkKlansman (for which he was Golden Globe-nominated), Washington brings quiet excellence to everything he's in. And he has had a fascinating road to stardom. The son of Denzel Washington, John David Washington originally set out to play pro football, and he did so, playing on the St. Louis Rams, Europe's Rhein Fire, and the Sacramento Mountain Lions. But that all went out the window in 2013 when he suffered an Achilles injury. "It was a death row sentence. I'm 28 years old, as a running back, it's over," the star told Sports Illustrated. However, it wasn't over, and his time in the spotlight had really just begun.
John David Washington's impressive road to stardom began when he got cast on HBO's Ballers in 2015, playing (who else but) a pro-footballer. Clearly, the apple hadn't fallen far from the Denzel tree, and much like Dakota Johnson, Drew Barrymore, or other stars born into Hollywood royalty, the actor is now swiftly scene-stealing his way to becoming a household name. Plus, look out for him in 2021's Oscar buzz-worthy Malcolm & Marie across from Zendaya. So has all of this hard work paid off for Washington? Find out after the jump how much John David Washington is worth today.
John David Washington isn't worth as much as his dad (yet)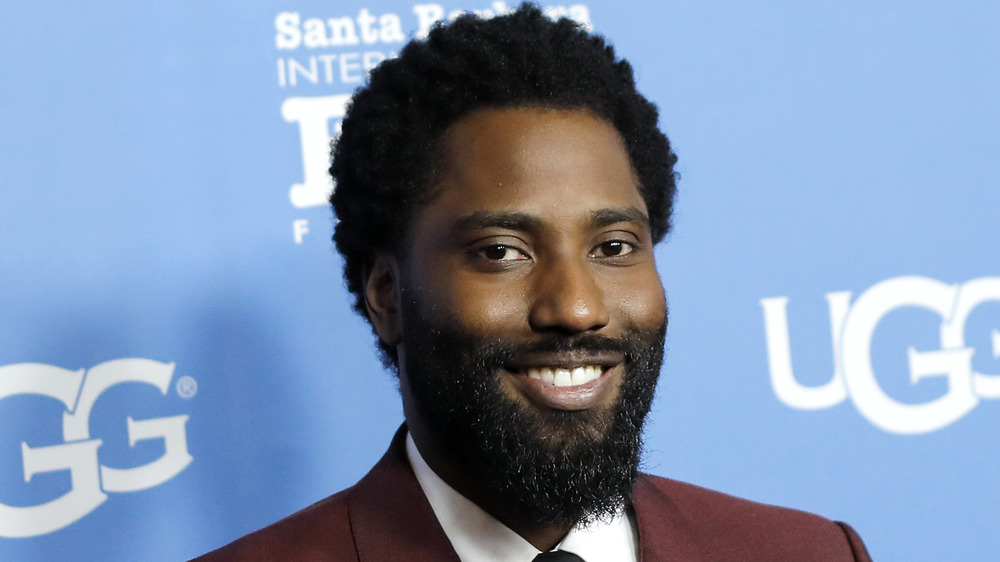 Tibrina Hobson/Getty Images
John David Washington may not have the net worth of his father, Denzel Washington, but the rising star is on his way. Considering Tenet was made on a staggering $200 budget, there's no question Washington made off with a solid paycheck. Although his father may be worth a massive $250 million, per Celebrity Net Worth, the young actor's career has arguably only just begun. So let's compare numbers again in 10 years. That said, to date, John David Washington's net worth is $6 million.
Though Washington has his own pad in Brooklyn, N.Y., he saved some pennies by living at home for much of 2020. And by at home, we mean with Denzel and mom Pauletta Washington. "You really live in Brooklyn, but since the pandemic has happened you had to come back home. So you're living in the house again, right?" lifelong friend Samuel L. Jackson asked Washington on Jimmy Kimmel Live in September 2020. "Technically not anymore, but I was," Washington said. "I was in my old room ... There was a chore or two. My chore was to make sure I'm down for dinner in time." Ha! Well, not exactly a chore, but we digress. 
John David Washington is one to watch, and surely, as his star power rises, his already impressive net worth will too!