The Real Meaning Behind Miley Cyrus' Golden G String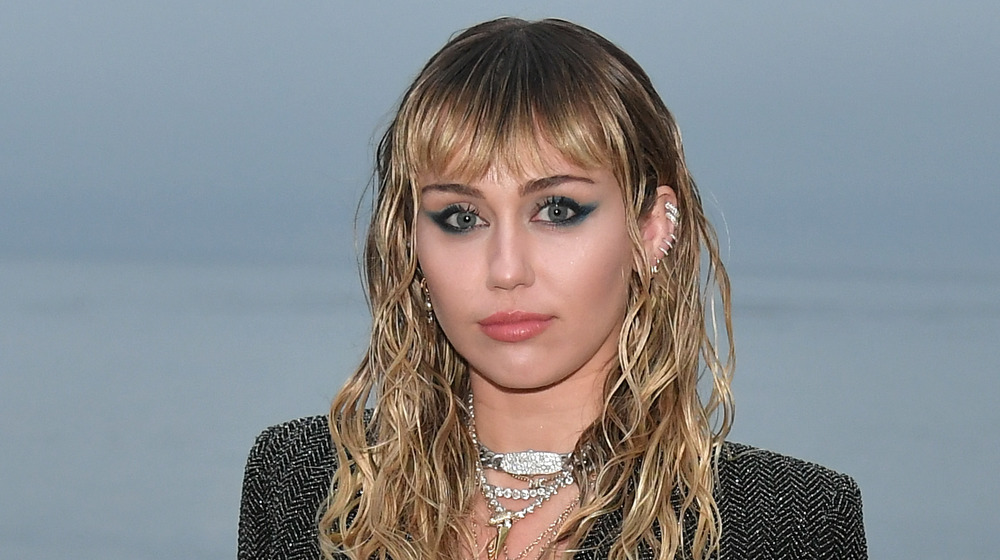 Neilson Barnard/Getty Images
Miley Cyrus won over our Plastic Hearts with her critically acclaimed 2020 album. And now that she's set to perform at the (first ever) Super Bowl pre-game, many fans are wondering what songs to expect from the star — could "Golden G String" will pluck its way onto the setlist?
For some context ("in the USA"), Cyrus rocked critics and fans alike with her 2020 album Plastic Hearts. With 80s-nodding smash hits like "Midnight Sky," a 4/5 star review from Rolling Stone, who called it Cyrus' "most assured record," and other kind words from sites like Pitchfork, it felt like the artist had finally taken her seat at the table. The album sees Cyrus "confidently" in her "rock era", per Pitchfork, but moreover, it sees a more mature and realized level of songwriting. Just take it from Cyrus herself; "I think that I'm really embracing ... that the music is a priority right now," the star told Rolling Stone in December 2020. Yes, there are some bangers on the album, but this album is far from 2013's Bangerz. We see you, evolving Miley! 
With Miley Cyrus set to perform at the first-ever pre-game "Tik-Tok Tailgate" at Super Bowl LV, her set will surely include some songs from Plastic Hearts. So will the album-closing "Golden G String" be one of them? In any case, she had some pretty powerful things to say about it. Strut on down to discover the meaning behind this standout Miley Cyrus track.
Miley Cyrus owns her narrative on Golden G String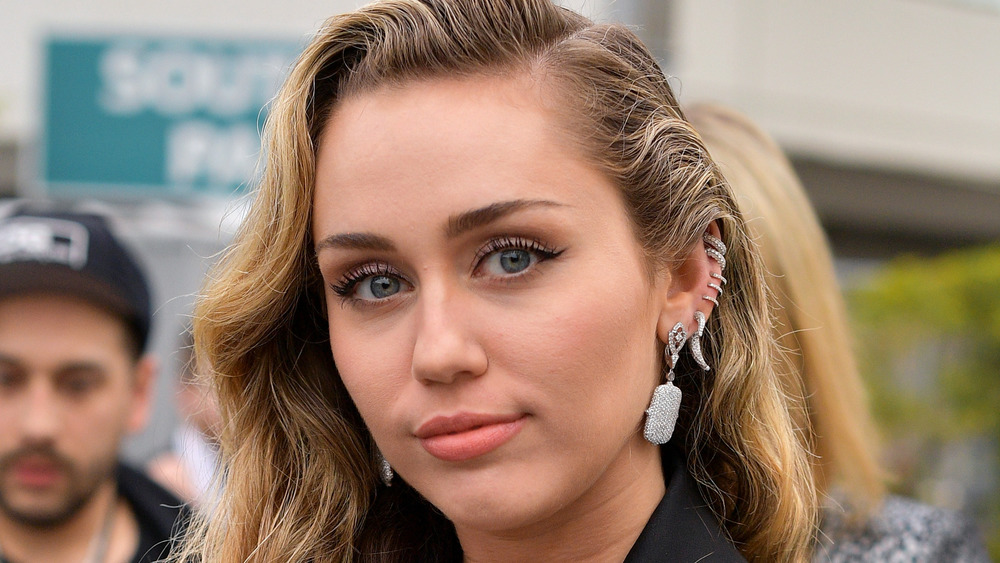 Matt Winkelmeyer/Getty Images
What is the Miley Cyrus Plastic Hearts ballad "Golden G String" about? With lyrics like, "Oh, that's just the world that we're livin' in/The old boys hold all the cards and they ain't playin' gin" and "There are layers to this body ... They told me I should cover it/So I went the other way," the empowering tune sees Cyrus addressing the male-dominated cultural landscape and how she's fought to rise above. 
"'Golden G String,'" Cyrus told Apple Music's Zane Lowe in November 2020, per Billboard, "is reflective of Donald Trump as president and the men hold all the cards — and they ain't playing gin, and they determine your fate." She added, "This song [is my way of] saying, 'I feel like everything that I've done has just been up for all the opinions' ... But it's like our president grabs women ... and you're mad at me. I'm a pop star. I'm supposed to do these things... I don't want that in a leader." Clearly, Cyrus uses the song to point out a political and cultural hypocrisy. "... And I think that there's an idea that I've focused on: of mastery, of finding the thing that you love and becoming the best at it. You can't be everything."
That said, one person who is everything, Miley Cyrus' eyes, is godmother Dolly Parton. "That to me is just an ultimate icon because she's never lied, her songs are the truth."