Travis Kelce: How Much Is The Tight End Worth?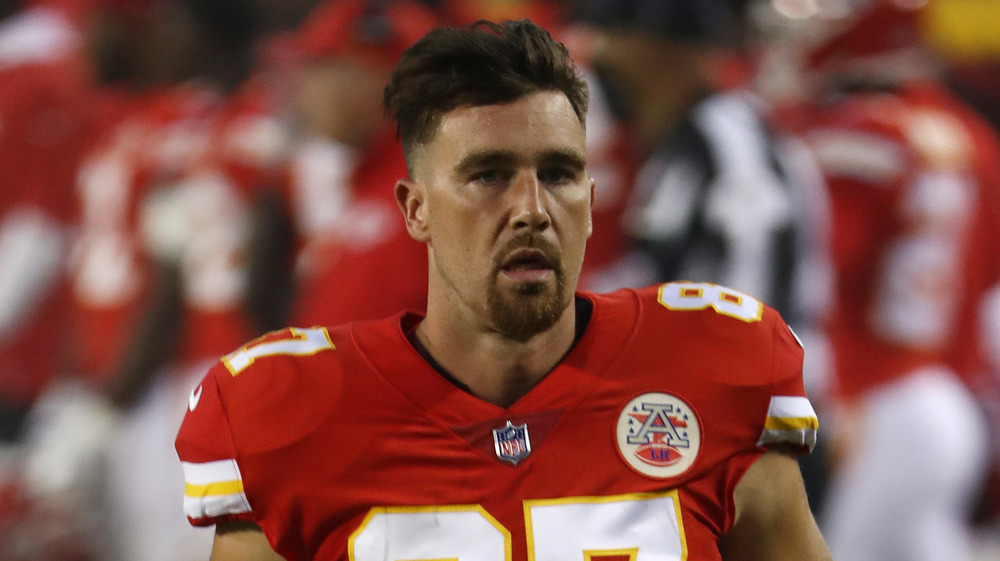 Jamie Squire/Getty Images
It's safe to say football star Travis Kelce is at the height of his career. Some even may say that the Kansas City Chiefs' player is the best tight end in the NFL. That's because Kelce is gearing up to play in his second Super Bowl in only two years, alongside quarterback Patrick Mahomes. The Chiefs are taking on Tom Brady and the Tampa Bay Buccaneers in Super Bowl LV after winning the big game against the San Francisco 49ers in 2020.
Kelce has had yet another amazing season. The NFL player was even second in the league in receiving yards, which is supposedly unheard of for a tight end. "They're playing really good football right now. That's the biggest thing," Mahomes told NBC Sports about Kelce and Chiefs wide receiver Tyreek Hill.
So what happens when you're playing really good football? You usually make really good money, and that's definitely the case for Kelce. According to Celebrity Net Worth, Kelce originally signed a four year deal with the Chiefs in 2013 for $3.12 million. Then in 2016, he signed a five year extension with them for a whopping $46 million. It's clear the Chiefs knew they had to keep one of their star players! Here's how much Kelce is worth now.
Football success runs in Travis Kelce's family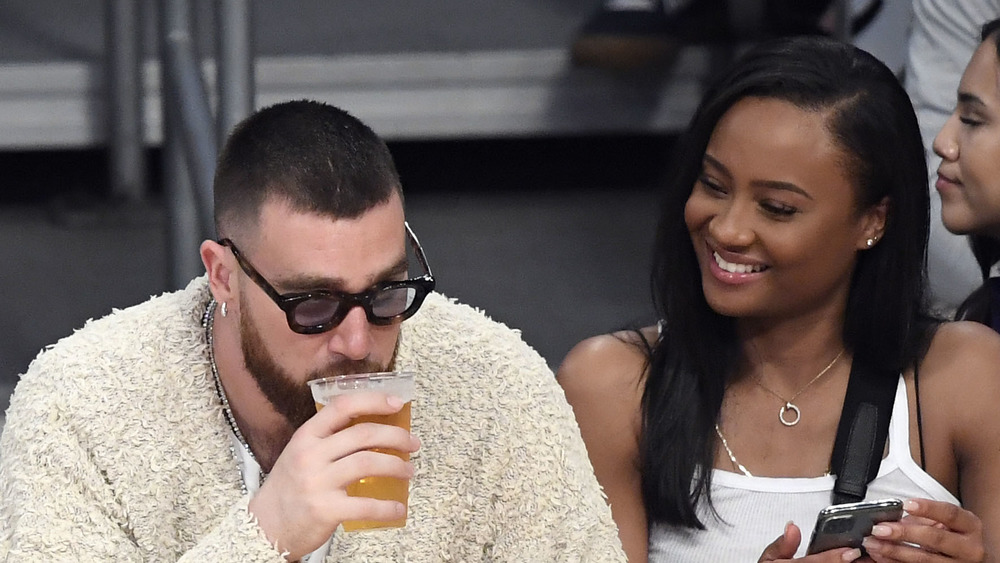 Kevork S. Djansezian/Getty Images
Kansas City Chiefs' tight end Travis Kelce is at the top of his game, and he has the net worth to prove it. Celebrity Net Worth reports that in 2020, the Super Bowl stud was worth $20 million, but we have a feeling that with all his recent successes and another potential Super Bowl win, that number will just keep on growing.
There must be something about the Kelce family that creates great football players. Travis Kelce's brother, Jason Kelce, is a center for the Philadelphia Eagles, and according to Wealthy Gorilla, he's worth $37.5 million.
Travis Kelce may have followed in his big brother's footsteps when it comes to making bank playing football, but what about marriage? Kelce's on-and-off girlfriend of several years Kayla Nicole sure hopes so! 
The New York Post reports that the on-air host and model was playing a game of true or false with fans on Instagram when someone asked if she was ready to be a mother. She dropped a not so subtle hint to Kelce by answering, "False, I am ready to be a wife though. COUGH COUGH COUGH COUGH."
While it's unclear if Kelce is close to getting an engagement ring for Nicole, it's definitely a possibility that the tight end is on his way to another Super Bowl ring. And with that, an increasing net worth!