The Real Meaning Behind The Weeknd's 'Earned It'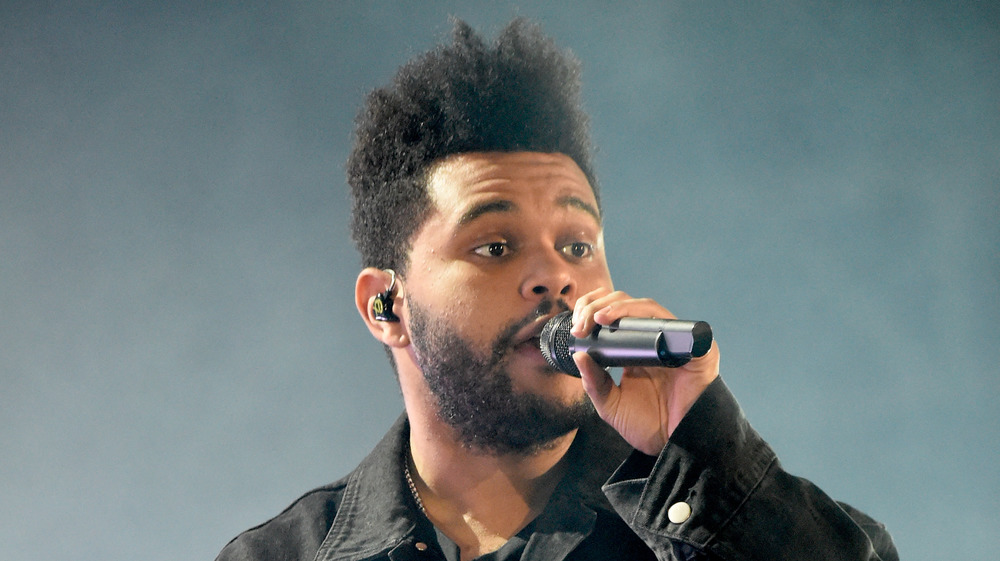 Kevin Mazur/Getty Images
With 72 Hot 100 singles, The Weeknd is on his way to making enough R&B and pop hits to create his own Hot 100. The R&B singer's first top-ranking album was 2015's Beauty Behind the Madness, which brought hits like "Often," "The Hills," "Can't Feel My Face," and "Earned It," the breakout song to coincide with 2015's Fifty Shades of Grey.
In an interview with Esquire, The Weeknd named "Earned It" as one of his top 5 defining songs of his career, and the charts show the same. The single was The Weeknd's first foray into the top 5 of the Hot 100 peaking at No. 3, according to Music Times. Plus, despite some artists' now disdain toward the Grammys, "Earned It" earned The Weeknd his first Grammy with Best R&B performance in 2015.
The song will forever remain a staple in the artist's rise, but what is the message behind the lyrics to The Weeknd's self-proclaimed fourth defining hit song of his career? Let's take a look.
'Earned It' earned The Weeknd his first Oscar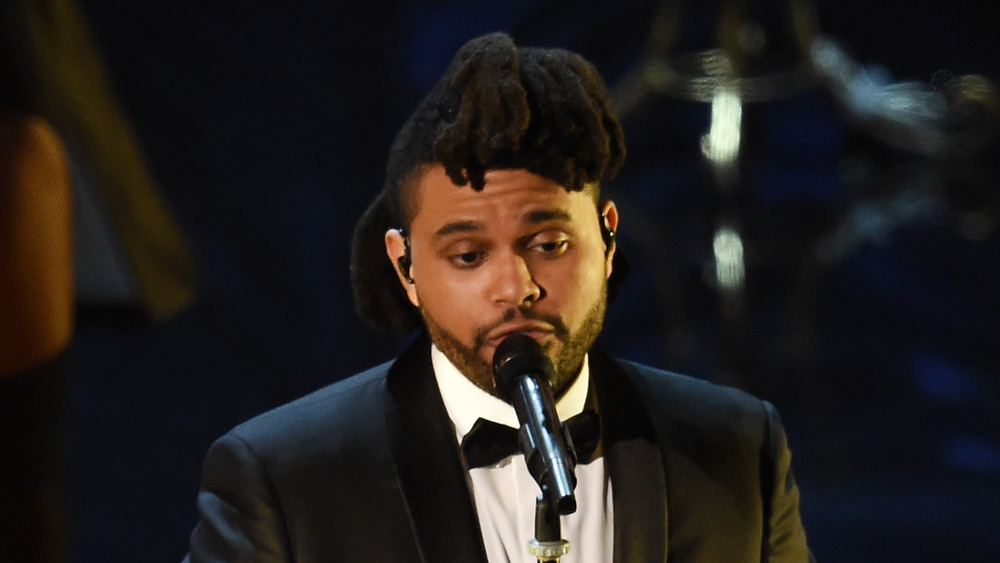 Kevin Winter/Getty Images
Much like most of The Weeknd's discography, "Earned It" is about love, sex, and drugs...which makes sense given it was written for Fifty Shades of Grey.
According to Genius, lyrics to the song play as lead character Anastasia pleases Christian's desires in the bedroom and begins her journey to reap all the benefits of his rich and powerful lifestyle. The Weeknd sings, "Cause girl, you're perfect/You're always worth it/And you deserve it/The way you work it/'Cause girl, you earned it." Steamy? Right. Despite its BDSM meaning, "Earned It" still stands as The Weeknd's only No. 1 Adult R&B Airplay single. The Weeknd told TIME about the tune's success, "I was arousing people's curiosity. I think the game is changing with songs like 'Earned It' as opposed to it changing me because 'Earned It' was very important. It was slow, it was sexy and it was smooth—all traits in my music." 
The hot single earned (pun intended) the artist an Oscar nomination for Best Original Song in 2016. Unfortunately for the singer, the sultry song wasn't enough to take home the Academy Award, losing out to "Writing's on the Wall" from James Bond movie Spectre. But who can truly defeat James Bond?