Ivanka Trump's Impressive Earnings In 2020 Revealed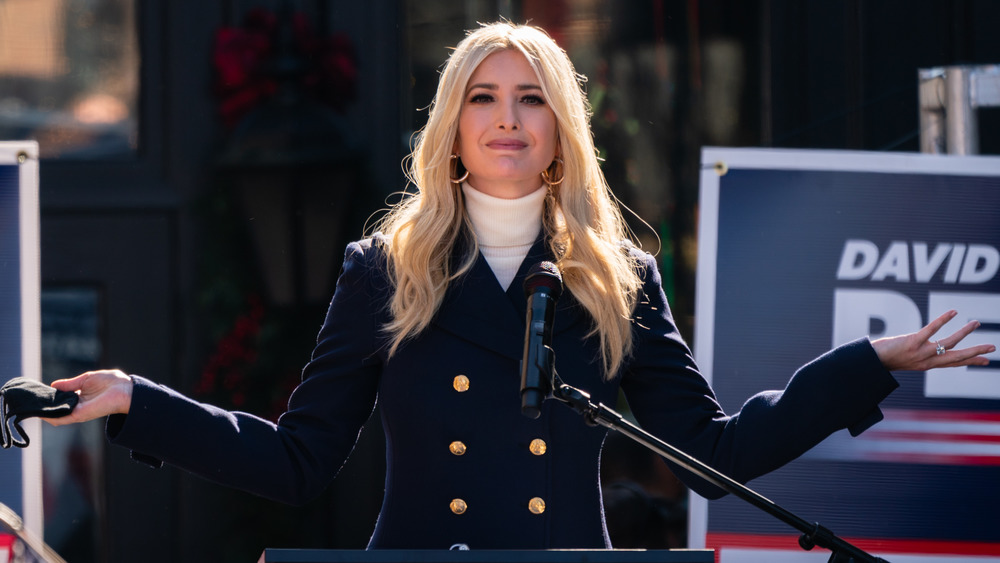 Elijah Nouvelage/Getty Images
In the midst of the global pandemic while many Americans are facing the challenges of unemployment, Ivanka Trump raked in a cool $1.4 million in 2020 from her stake in the Trump Hotel in Washington, D.C., per Daily Mail.
For many this amount of money is a game-changer, especially in a year when the tourism and hospitality industries were on the decline, but for the former first daughter, it's a major decline from 2019 where she earned $4 million from the hotel, per Daily Mail. According to the outlet, It's unclear what happened to her stake in the construction of the hotel when she became an unpaid advisor to her father, former President Donald Trump.
The hotel was home to many Trump-related activities, including visits from the former president's lawyer Rudy Giuliani and cabinet secretaries, per Daily Mail. BLT Prime, located inside the hotel, was also the only restaurant in Washington, D.C. that former President Trump ate at during his four years in office.
Ivanka Trump and Jared Kushner earned millions throughout Trump's presidency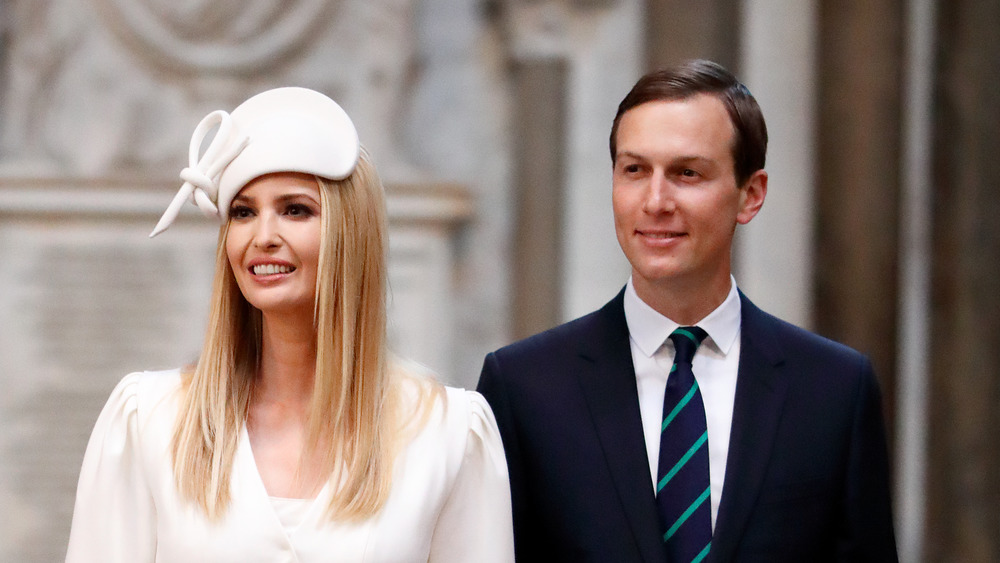 Max Mumby/indigo/Getty Images
The Washington, D.C. hotel hasn't been the only source of income for the couple throughout former President Donald Trump's time in office. According to Business Insider, the first daughter and her husband earned $36 million in 2019 outside of their unpaid White House advisor roles. In 2018, it was reported that Ivanka Trump and Jared Kushner earned $135 million, per The Guardian. The income came from dozens of sources aside from the Trump Hotel in D.C.
Ivanka's personal business of selling handbags, shoes, and accessories — which she announced she was closing in July 2018 — earned her $1 million, per The Guardian. Kushner earned hundreds of thousands of dollars from the stake he has in the real estate firm Cadre, according to the same outlet. The former fashion designer also earned a substantial advance from her book, Women Who Work. Kushner also has a stake in many other New York real estate companies, each earning him a few million.
So, what's next for the couple now that they've left the nation's capital? The pair bought a $30 million plot of land in a spot known as "Billionaire's Bunker," an exclusive island near Miami, Fla. According to Politico, there is chatter of the former first daughter running against Marco Rubio for his Senate seat.