RHONJ: Who Are Dolores Catania's Kids, Gabrielle And Frankie Jr.?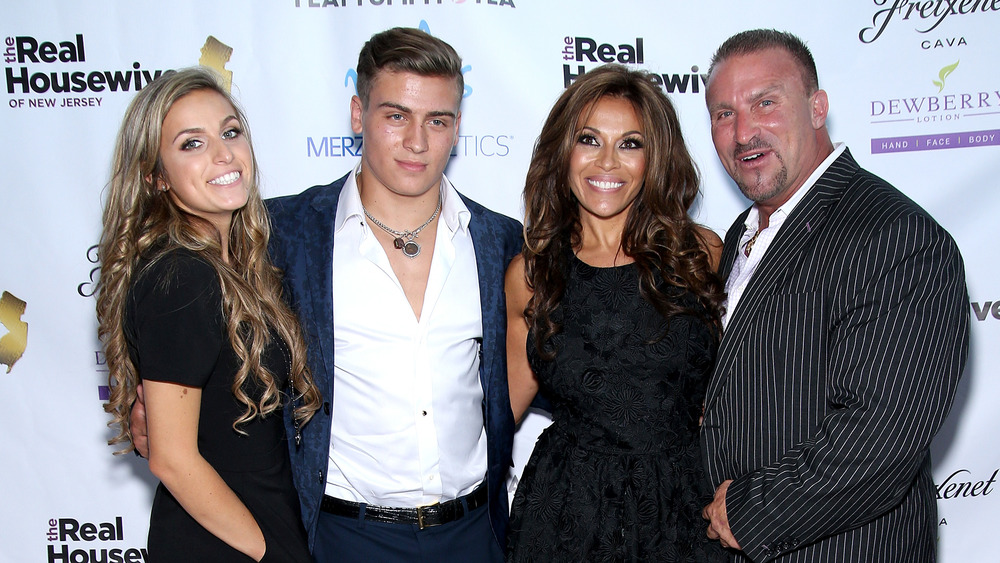 Paul Zimmerman/Getty Images
Real Housewives of New Jersey fans are familiar with their favorite Housewives' headline-grabbing husbands like Dr. Bill Aydin and Joe Giudice, but what about their children? Whether it's raising a family or trying to keep it together, it seems the ladies of RHONJ have more drama at home than on-screen sometimes!
RHONJ star Dolores Catania certainly brings her fair share of familial craziness to the cameras. Dolores still lives with her ex-husband and current business partner Frank Catania — even though she has a serious boyfriend, David Principe! But interestingly enough, per Bravo's The Daily Dish, Frank and David lived together after Frank underwent surgery. But then Dolores and Frank lived together, according to The Daily Dish, until her family contracted COVID-19 over the December 2020 holidays, per Page Six. So how did her two children Gabrielle and Frankie Jr. handle their living situation, and what do they do for a living? Keep scrolling to find out everything about Dolores' pride and joy!
Dolores Catania is proud of both children, Gabrielle and Frankie Jr.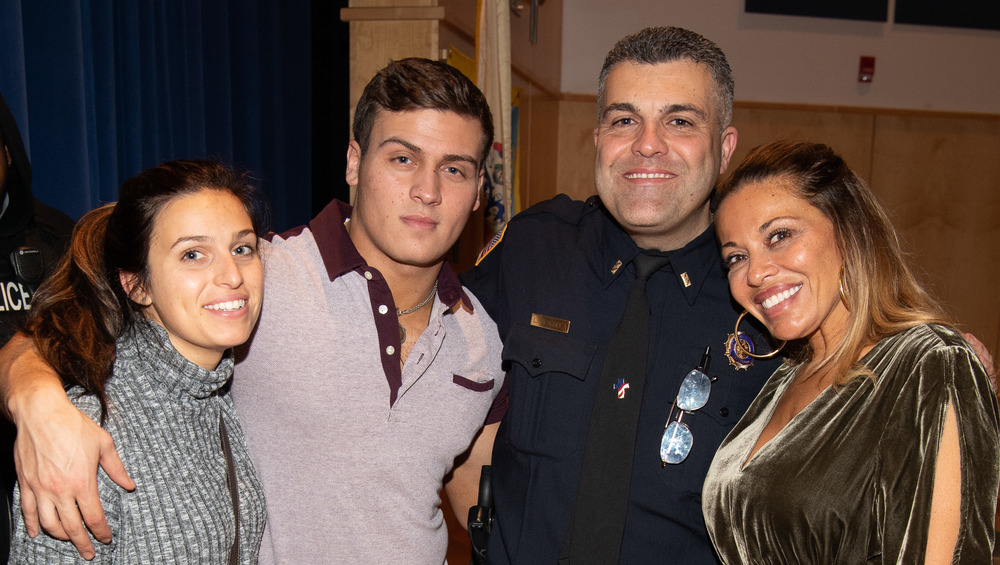 Dave Kotinsky/Getty Images
Real Housewives of New Jersey star Dolores Catania has a lot to be thankful for. Her two children are now both healthy — and successful! 
Gabrielle Catania, 25, passed her veterinarian exams prior to her COVID-19 diagnosis on Dec. 23, 2020. "Gabrielle was like, 'There's no way in hell COVID is going to take me out... I'm graduating in May," proud mom Dolores, who took care of her daughter, told Page Six. 
Gabrielle is set to graduate from the Cummings School of Veterinary Medicine at Tufts University in spring 2021. Gabrielle graduated from the Ross University School of Veterinary Medicine in Saint Kitts in the West Indies prior to being accepted for her clinical year at the Boston-based Tufts, per Bravo's The Daily Dish. Gabrielle also emphasizes her charity work on Instagram, including raising funds for the Phelan McDermid Community in honor of her cousin on the autism spectrum. 
Dolores' son Frankie Jr. is pursuing a career in investment banking, per Page Six. The 22-year-old Seton Hall University grad even went to prom with pal and fellow RHONJ teen Gia Giudice! The Catania family remains as close as ever — even if their living arrangements change every once in a while!