90 Day Fiance: How Ryan Really Feels About Stephanie's Fling With His Cousin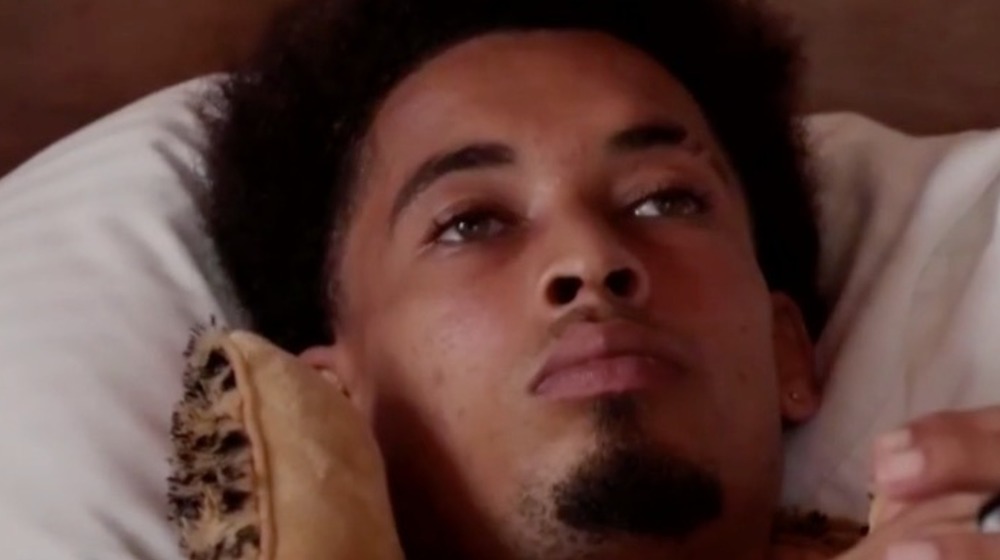 TLC
90 Day Fiance never ceases to amaze us, or shock us, or horrify us — or all of the above. The TLC reality show has chronicled many relationships, but there might be none so shockingly entertaining as Stephanie Davison and Ryan Carr.
Stephanie, who hails from the United States, met Ryan while she was vacationing in Ladyville, Belize. Not only are they separated by distance, but they've also got a notable age gap between them, with Stephanie in the lead by 25 years. Stephanie's an entrepreneur and, according to Entertainment Tonight, she owns two med spas called Skin Envy. Alternately, Ryan and his family were hit hard by the COVID-19 pandemic and so Stephanie has been financially supporting them and even secretly paying Ryan's wages.
But Stephanie and Ryan's relationship is hampered down by trust issues. Stephanie caught Ryan texting other women, and to make matters worse, she admitted that after she and Ryan split one night, she texted his cousin, Harris, who came over, and they wound up sleeping together, per ET.
Stephanie decided to tell Ryan, saying: "I have been keeping this secret from Ryan. This would kill Ryan to know, but if I'm going to bring him to the United States, I want to move forward with a clean slate, so I need to come clean about his cousin, Harris, and I'm not sure our relationship will survive when he finds out the truth." So what was Ryan's reaction to this news?
Ryan already knew about Stephanie's fling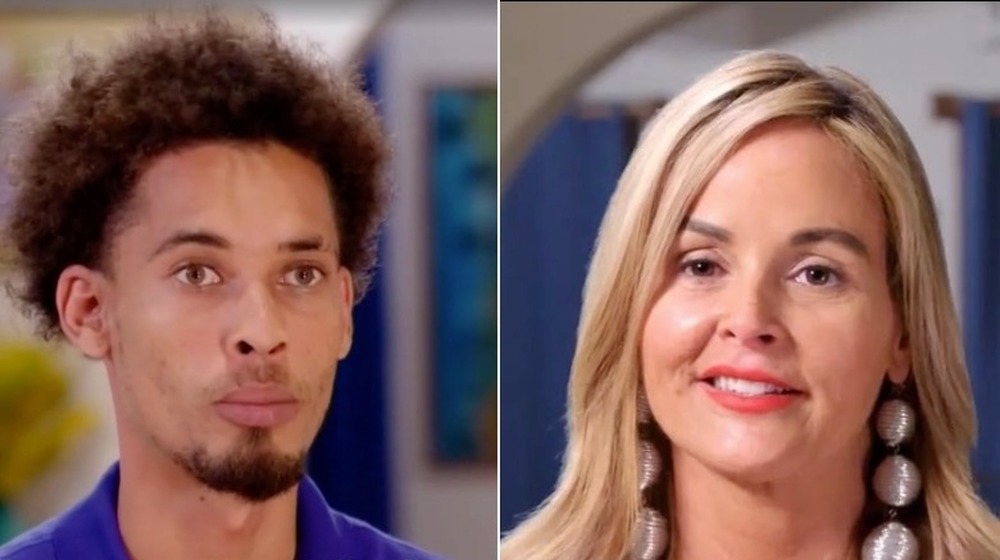 TLC
On the Jan. 31, 2021 episode of 90 Day Fiance, fans got a better glimpse of the aftermath of Stephanie Davison's fling with Ryan Carr's cousin, Harris. Stephanie was able to return to Belize after travel shutdowns due to the COVID-19 pandemic, so when they were reunited, she decided to confess to Ryan, according to Entertainment Tonight.
Stephanie had a hard time explaining the situation and added that part of the reason for the fling was Ryan's lack of attention towards her, per TV Insider.
What came as a real surprise was Ryan's reaction. Firstly, he apparently already knew what happened. Secondly, he quickly forgave her and put the blame on Harris. In fact, Ryan went so far as to say Harris wasn't family anymore. "I think he's an a**hole," Ryan said in a confessional. "I found it really wrong and disrespectful, especially from my cousin, right? ... I mainly blame her for entertaining him, but, I blame both of them."
Shortly after the episode, in 90 Day Bares All, both Ryan and Harris spoke with host Shaun Robinson. Ryan came on first and admitted that he didn't know why he stayed with Stephanie after she slept with Harris, per ET. Then, when Harris came on the virtual call, Ryan signed off immediately. Harris defended himself, saying that Ryan didn't treat Stephanie as nicely as he should have, adding, "I wouldn't have imagined I would ever do something like that, but such is life. It happened, so, what can I do?"