Joel Glazer: How Much Is The Buccaneers Owner Worth?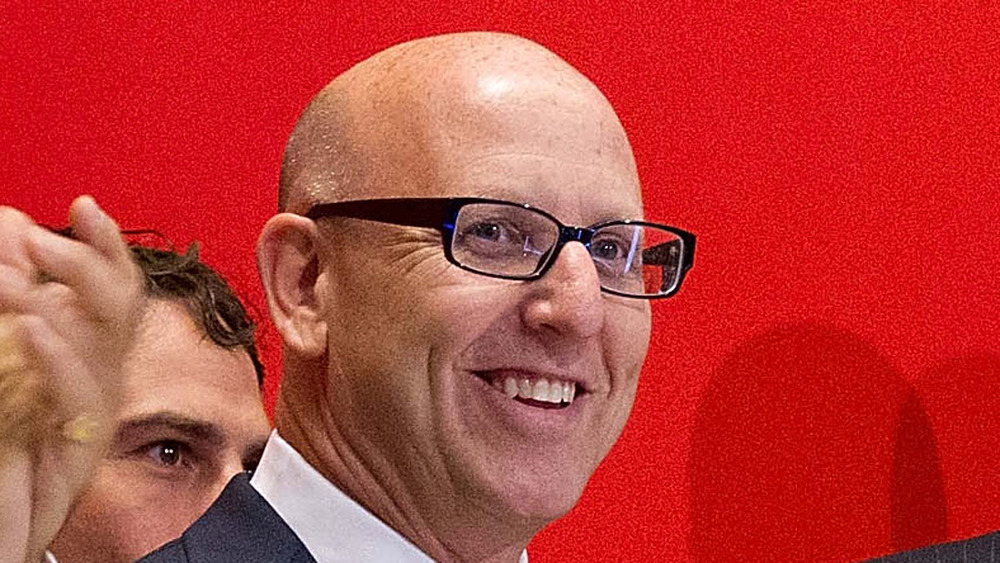 Handout/Getty Images
Businessman Malcolm Glazer, the patriarch of the Glazer family, established quite the legacy for his wife and children when he purchased the Tampa Bay Buccaneers in 1995 for a staggering $192 million. As reported by Forbes, the team is now worth $1.2 billion — yes, that's billion with a "B." After the sale, Malcolm appointed his sons Bryan, Edward, and Joel Glazer as co-chairmen, per SportyTell. Unfortunately, Malcolm died in May of 2014, and his three sons were left to carry the Buccaneer baton. 
While it appears that the others prefer to fly under the radar, Joel has taken on a more public role with the famous football team. Per the team's website, Joel serves as the team's owner and co-chairman. According to his team bio, Joel "is entering his 26th season overseeing the day-to-day operations of the franchise, along with other members of the Glazer family."
So that leaves us with only one question: how much is Joel Glazer worth exactly? With a team worth more than a billion dollars, it's safe to assume a pretty penny, right? Keep reading after the jump to find out!
The Glazer family is worth billions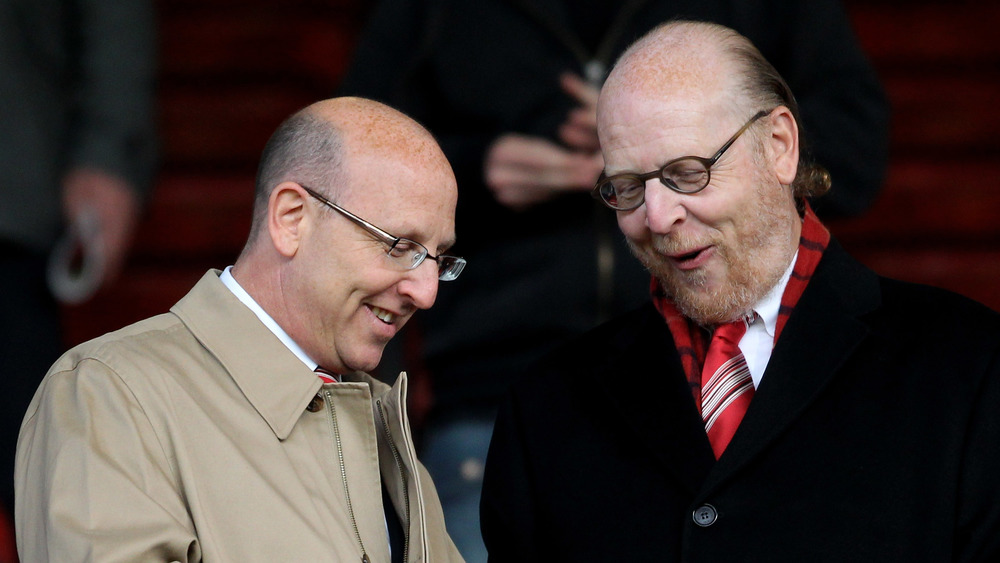 Alex Livesey/Getty Images
The details regarding Tampa Bay Buccaneers owner Joel Glazer's personal net worth remain unknown but, according to Forbes, the entire Glazer family is worth a whopping $4.7 billion dollars. CHA-CHING!
It's reported that the family initially amassed their wealth in the commercial real estate industry. After Joel's father, Malcolm Glazer, purchased the Tampa Bay Buccaneers in 1995, he went on to sink his teeth even further into the sports industry. In 2006 he made his second high profile purchase, albeit a controversial one, when he acquired Manchester United Football Club for $1.4 billion. Reportedly the team is now worth $3.1 billion. According to Forbes, the profits are now split amongst Malcolm's widow, Linda, and their six kids.
Even split six or seven ways, it doesn't appear that Joel will be hard up for cash anytime soon! And if the Buccaneers pull off a W during the 2021 Super Bowl, his slice of the pie just might get even bigger!