New Details Revealed About The Weeknd's Super Bowl Halftime Performance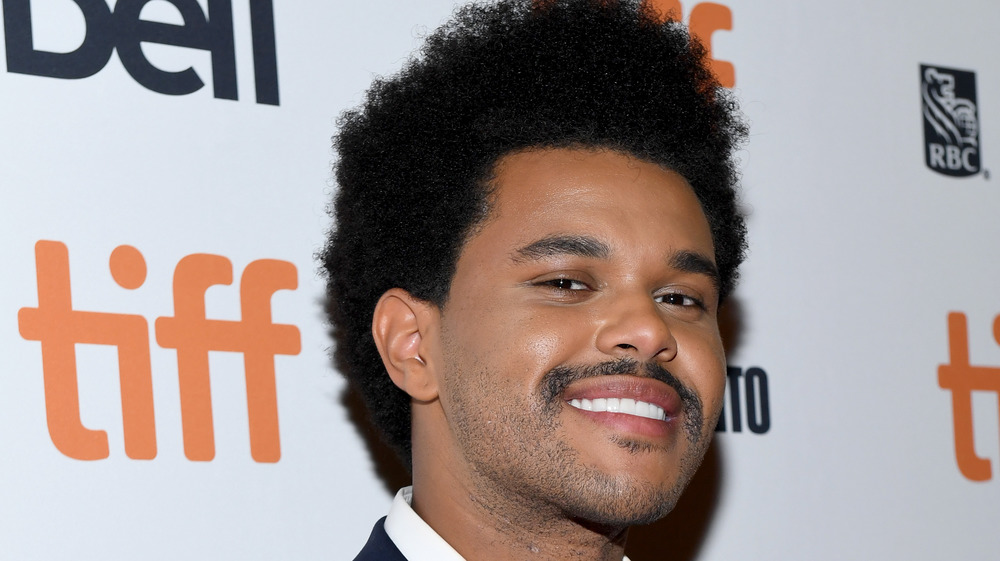 Gp Images/Getty Images
New details have been released about The Weeknd's Super Bowl halftime performance on Feb. 7, 2021. The Canadian singer was first announced as the performer for Super Bowl LV in November 2020. Upon the announcement, he said (per TMZ), "We all grow up watching the world's biggest acts playing the Super Bowl and one can only dream of being in that position. I'm humbled, honored, and ecstatic to be the center of that infamous stage this year."
The Weeknd was clearly honored to be taking such a huge stage — one with an audience that is "exponentially bigger" than most Super Bowl performers ever encounter elsewhere, per CBS Sports. The "Call Out My Name" singer is so stoked to be performing at the halftime show that he put up $7 million of his own money for the production, according to his manager in a January 2021 interview with Billboard.
With so much enthusiasm and financial backing for the show, there's a lot of hype surrounding the performance, with fans questioning what he's going to do and who he might bring out to perform with him. Now, fans have gotten a closer peek into The Weeknd's upcoming show just days before he is set to hit the stage.
The Weeknd's Super Bowl halftime performance is going to be live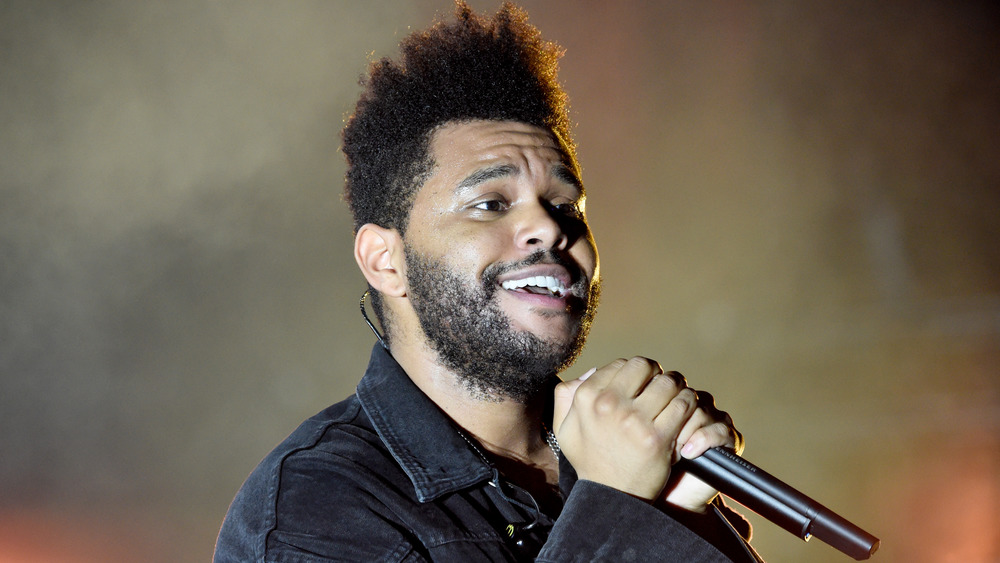 Kevin Mazur/Getty Images
Co-producer of The Weeknd's Super Bowl halftime show Jesse Collins opened up to Entertainment Tonight on Feb. 1, 2021 about just what to expect from his performance. "It's gotta be about entertainment from a truthful perspective," he explained. "Get away from the massive sets, all the hoopla, the flying this and that. And get to the core of what makes an artist special." While Collins alluded to a toned-down set, he still said there will be "an emotional dazzle" to the show, even going on to say, "There's no show like it."
Furthermore, Collins was happy to share that The Weeknd will be performing completely live during the show. "It's all happening in that stadium, in that moment," Collins stated. "We're not bouncing off to another stadium and then cutting in like some people have had to do [before]. We are fortunate enough in this situation that we are able to do a live live show."
The Weeknd has some surprises up his sleeve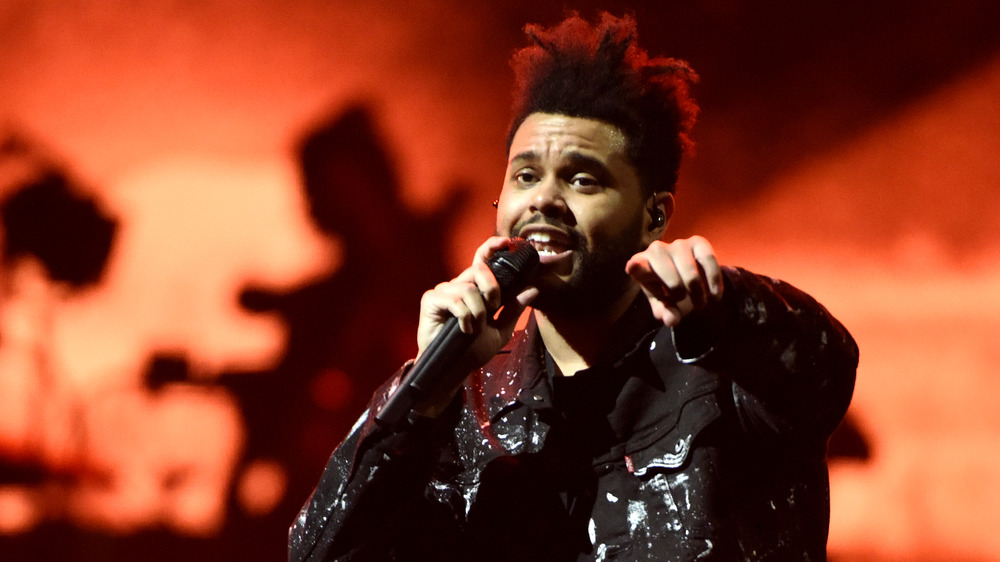 Tim Mosenfelder/Getty Images
In response to being asked if there is "anything special in the works," co-producer Jesse Collins says fans will not be disappointed with The Weeknd's set. "Surprises? Man, the whole thing is a surprise!" he told Entertainment Tonight. "I think there's a lot of stuff happening in the show that people aren't going to expect," he continued. "It's just going to be fun. It's so perfect."
Collins went onto share that The Weeknd's Super Bowl LV halftime show has been in the works since September 2020 and that the "I Feel It Coming" singer has a whole message he wants to get across through his performance. "The message of it really worked out," he added. The Weeknd released a teaser for the performance on Feb. 2, 2020 that spoke about creating music and opening up new life chapters with every new stage, which may possibly hint at his message.
Collins was tight-lipped about any potential surprise appearances during the show. So far, fans are really rooting for Ariana Grande to join The Weeknd on stage to perform their "Love Me Harder" collaboration. "It's definitely a very special show. But you'll just have to watch and see what happens," Collins teased.