Lil' Kim's Daughter Royal Looks Just Like The Rapper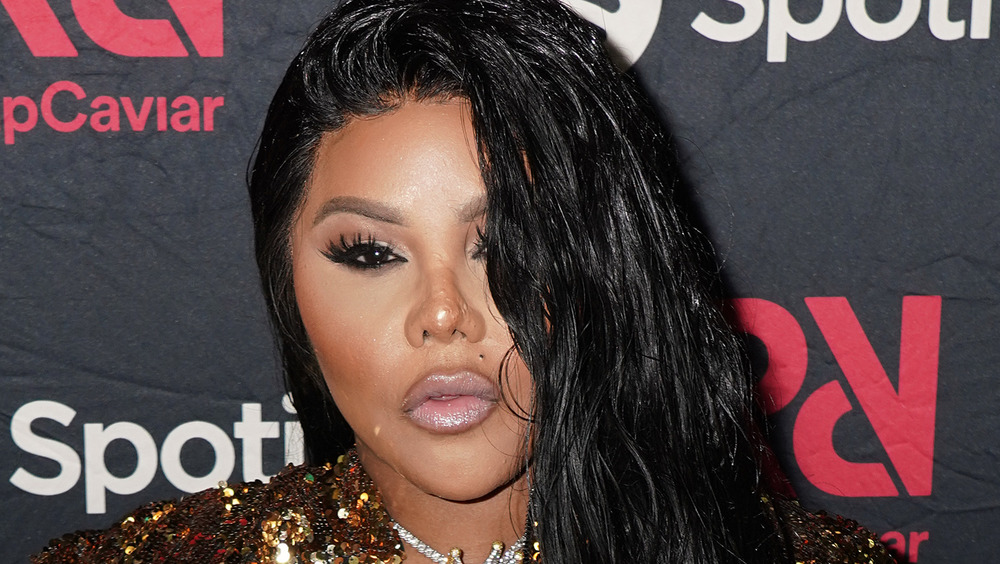 Alexander Tamargo/Getty Images
It is without question that Lil' Kim paved a way for herself as one of the most influential women in hip-hop. Not only does the "Crush On You" crooner have a double-platinum album under her belt, she's also established herself as an iconic fashion figure in hip-hop with her rainbow of hair colors and ensembles. Additionally, the Grammy Award-winning rapper made appearances in film and TV shows, such as Dancing with the Stars. Lil' Kim's résumé is pretty stacked, but that didn't stop her from adding yet another title in 2014: mother.
In July 2014, the 9 rapper gave birth to her daughter Royal Reign Jones Neil, per Us Weekly. Royal's father is also a rapper by the name of Mr. Papers. Both Lil' Kim and Mr. Papers have shared cute photos of a bubbly Royal on Instagram, and we think she looks just like her mom.
Considering her famous parents, we can't help but think that there's a future for Royal in the entertainment industry. Lil' Kim also believes it, and has her opinion on whether she would let Royal pursue a career in entertainment. Read on!
This is how Lil' Kim feels about Royal joining the entertainment industry
It looks like Lil' Kim birthed a superstar of her own! In January 2021, the queen bee said she wouldn't mind passing on her legacy to her little heiress Royal if she decides to pursue a career in entertainment. "I can't be a hypocrite," the "Lighters Up" rapper told Entertainment Tonight. "But some of the stuff that I know now, I will guide her and direct her so that she don't make the same mistakes that I made. Also, I may suggest a different route than me."
Lil' Kim also noted that Royal is already a "super superstar" who loves to show off her dance moves on TikTok. As for a career in music, Lil' Kim says she'd "have to support" her daughter. From what we see of Royal, it's clear that star power runs in the family. In October 2019, Royal made a cute promo video for her mom's fifth studio album, 9. "Hello guys ... I really, really, really love my mom's album and make sure you keep streaming it and doing good things for it and everything," Royal said in the adorable clip. "Bye! And make it #1! Keep streaming!"