Olivia Jade Debuts Her New Look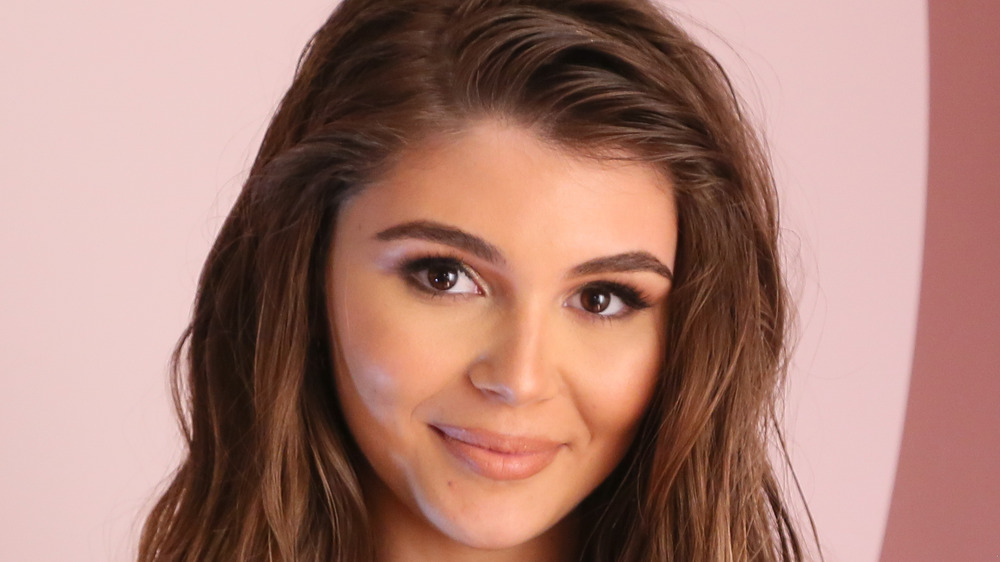 Gabriel Olsen/Getty Images
In February 2021, influencer Olivia Jade Giannulli showed off a new look shortly after her return to YouTube. The daughter of actress Lori Loughlin and designer Mossimo Giannulli had been laying low after her parents were arrested in March 2019 for their involvement in the "Operation Varsity Blues" college admissions scandal, per Us Weekly.
Olivia Jade popped back up on YouTube on Jan. 21, 2021, after not posting to the platform for over a year. Her first video back came after her mother served a two-month sentence, and while her father was still behind bars serving his five-month sentence after being accused of paying $500,000 worth of bribe money to get their daughters into the University of Southern California, per CNN.
A source close to the influencer told Us Weekly, "Olivia is finally in a great headspace. She's no longer worried about what the world will think when she puts herself out there." Prior to returning to YouTube, Olivia Jade had been active on Instagram where she had shown off different hairstyles. In October 2020, the YouTuber flaunted bright pink hair in a series of snaps posted to her Instagram Story, per the Daily Mail. A few months later in December 2020, Olivia Jade showcased blond highlights in four pics she uploaded to Instagram. Several fans called it the "Aunt Becky" look, as they pointed out that she resembled her mom's iconic Full House character.
In early 2021, Olivia Jade showed off yet another new hairstyle on social media that had fans buzzing.
Olivia Jade flaunts her new hair
Olivia Jade took to TikTok in early February 2021 to put her new look on display as she took part in the "Buss It" challenge. Per Hollywood Life, she rocked pink silk pajamas while dancing to the Nelly and Erica Banks mashup, writing, "chopped my hair off again. what's new," in the caption. The video was later deleted, but the social media beauty put her new hair on display in two other TikToks where she sported a long overcoat. Her hair was noticeably darker and she had chopped a few inches off the bottom while rocking bangs that were parted in the middle.
The YouTuber also posted the new 'do on Instagram with a four-snap series of bathroom selfies. She sported the baggy pajamas and had her hair tied up in a matching scrunchy for the first slide. Olivia Jade accessorized with several rings and a gold pendant necklace as she posed in front of a mirror while sitting on the ground. The social media star was also joined by an adorable puppy for two of the photos.
Fans flooded the replies with compliments. "You look like a Disney Princess," one follower commented. Several fans were quick to point out how much Olivia Jade looked like her mother. "You are your moms twin so pretty," one wrote. "You look so much like your mom," another added.