Donald Trump Just Scored A Big Ally In His Battle To Live At Mar-A-Lago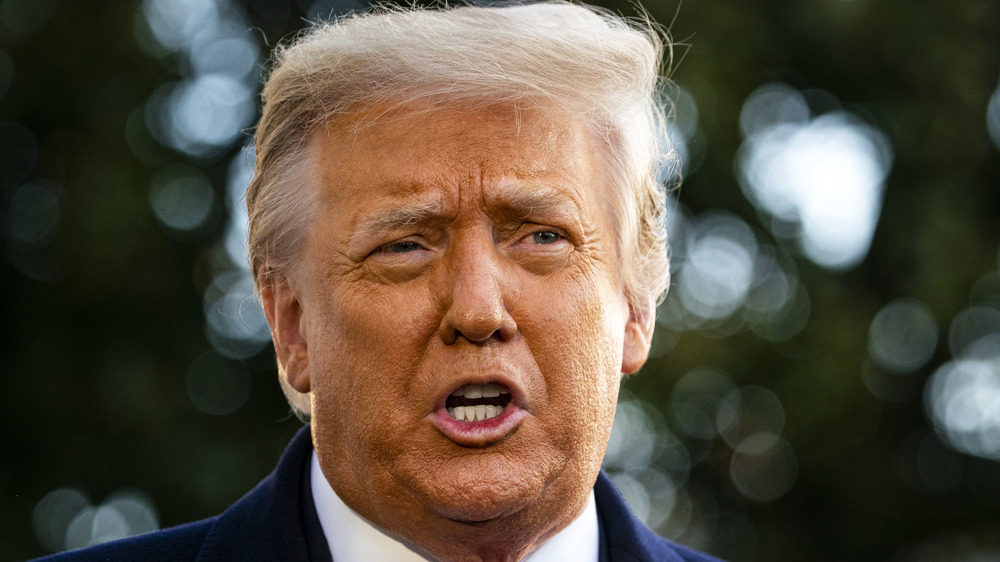 Bloomberg/Getty Images
Ever since ex-President Donald Trump lost his bid for reelection in November 2020, much was made as to where the outgoing commander-in-chief would take up residence in his post-presidential life. While the discussion at first revolved around whether Trump would actually refuse to physically leave the Oval Office (and the White House at large) when President Joe Biden's inauguration finally came, it then pivoted to the logistics involved in Trump moving camp to the private resort and golf club Mar-a-Lago, located outside the city of Palm Beach, Fla. that many called his "winter White House." Despite protests from the city's other residents, it does appear that Trump is going forward with plans to live at Mar-a-Lago permanently at the time of this writing. In fact, it seems that the one-time real estate tycoon has finally found a powerful ally to help make his case.
As The Washington Post reported on Feb. 2, 2021, the attorney representing Palm Beach's council purportedly urged residents to allow Trump to establish permanent residence at Mar-a-Lago, despite a 1993 contract the ex-president signed in which he promised to obliquely abstain from doing so. The advice might seemingly stem from the threat of a slew of litigation from Trump's own legal team. So how exactly could Trump finagle a way into living as his beloved resort, despite prior litigation and a decades-old agreement he purportedly signed himself? Read on after the jump to find out.
Palm Beach's town attorney is arguing to let Trump live at Mar-a-Lago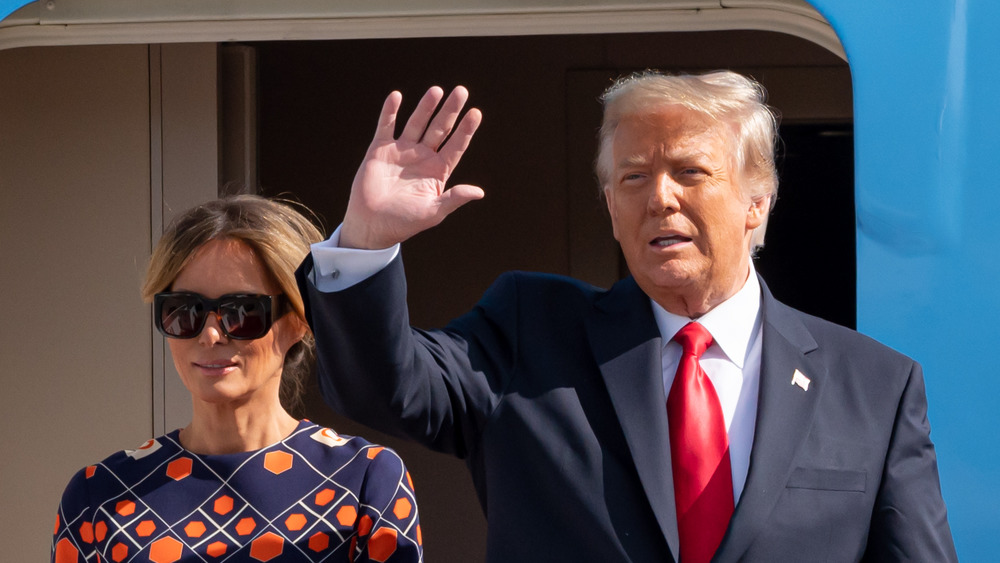 Noam Galai/Getty Images
According to documents obtained by The Washington Post in February 2021, a memo authored by attorney John C. Randolph, who represents Palm Beach's town counsel and citizenry, advised against the opinion espoused by a "loosely affiliated group of neighbors, preservationists and attorneys" — that Donald Trump should not be allowed to live at Mar-a-Lago on a permanent basis — by seemingly taking the stance that an earlier contract Trump signed did not explicitly bar him from living on the resort's premises. 
As The Washington Post and numerous media outlets have reported, Trump purportedly signed an agreement in 1993 in which he acceded to ever living at Mar-a-Lago on a permanent basis in the future, all for the purpose of turning the resort, then a financial albatross for the Trump Organization, into a private, revenue-generating property. After Trump's November 2020 loss in the presidential election, citizens of the area became increasingly alarmed that the then-president, who absconded to the golf club following his defeat, would prove to be a permanent guest, going back on the contract he signed years ago.
Unfortunately for the Palm Beachers caught in the middle of the fray, it seems that the memo written by Randolph might have seemingly been written in cahoots with another attorney — one representing Trump's interests, rather than Palm Beach's constituents.
A legal loophole might let Trump stay at his favorite golf club...permanently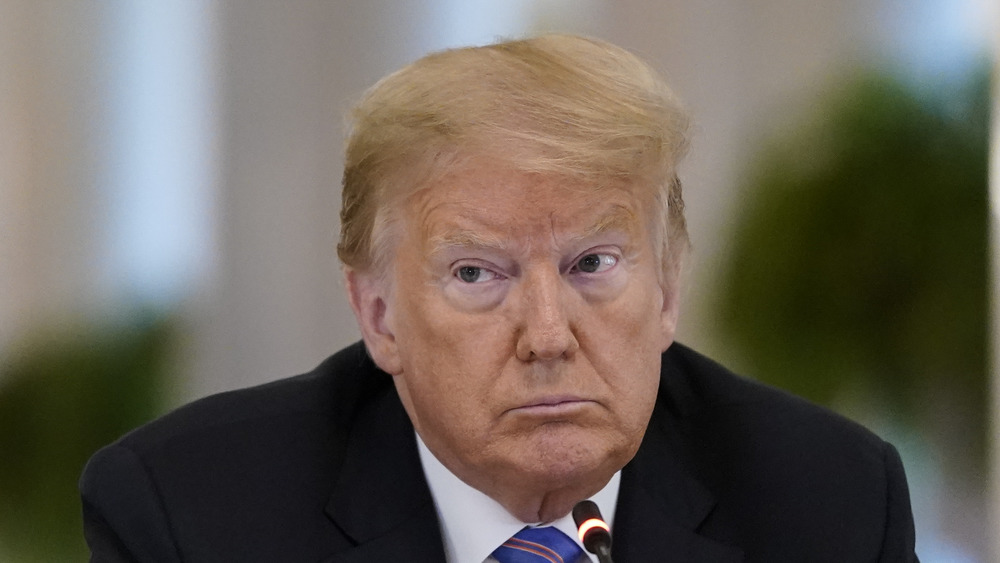 Drew Angerer/Getty Images
As The Washington Post reported in February 2021, Palm Beach's actual zoning laws might have created an accidental loophole, one which will allow Donald Trump to reside at Mar-a-Lago for however long he wants. The twist? The author of the recent memo, attorney John Randolph, seems to echo an earlier memo he wrote weeks earlier — one sent to John B. Marion, who is representing him in his battle to stay at Palm Beach resort. 
Per The Washington Post, Randolph's earlier memo sent to Marion stated that, "it appears the Zoning Code permits [Trump] to reside at the Club" for a specific reason: because Trump is the president of the corporation which owns Mar-a-Lago, he can be categorized as a de facto employee. And because Trump can be categorized as an employee in this purview, he, like other resort employees, is not barred from living at Mar-a-Lago on a permanent basis. In response, Marion wrote in a letter to Randolph that "nothing that may have been said" by Trump during or before the 1993 Mar-a-Lago property agreement "is relevant" now.
While some might speculate Marion and Randolph could be working together in agreement with this loophole in mind, despite representing different entities, the same can't be said for a number of Palm Beachers or long time members of Mar-a-Lago, with many of the latter ditching their memberships and patronage over Trump's presence.