Mark-Paul Gosselaar Opens Up After Dustin Diamond's Death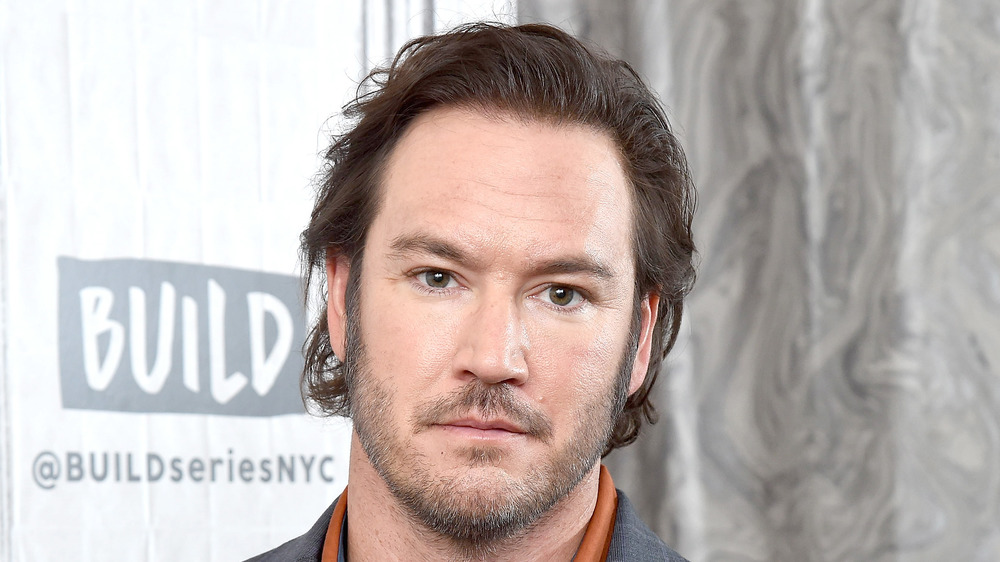 Gary Gershoff/Getty Images
Dustin Diamond, best known for playing Samuel "Screech" Powers in Saved by the Bell, died due to complications related to stage 4 lung cancer on Feb. 1, 2021. His diagnosis had been publicized just weeks prior to his death, per TMZ. According to the outlet, he died in hospice care with his girlfriend by his side.
After the original Saved by the Bell series ended in 1993, Diamond went on to star in spinoffs Saved by the Bell: The College Years and Saved by the Bell: The New Class. While Screech was a lovable dork on-screen, in real life, Diamond endured a period of troubling times. He released a tell-all memoir called Behind the Bell in 2009 that revealed behind the scenes secrets from Saved by the Bell, which included accusations of drug use, partying, and womanizing on set, according to Us Weekly. He was also arrested in 2016 for his involvement in a bar fight in which a knife was drawn. 
While he apologized to his Saved by the Bell cast for the tell-all book, it seems that their relationship was too far gone to fix. Diamond was notoriously left out of the series reboot, which upset him, according to People. Despite the strain, upon the news of his death, his former co-stars took to their social media pages to memorialize the late star, including Mark-Paul Gosselaar (who played Zack Morris), who previously had spoken about his broken relationship with Diamond. Now, he is opening up again after Dustin Diamond's death.
Mark-Paul Gosselaar paid tribute to Dustin Diamond twice following his death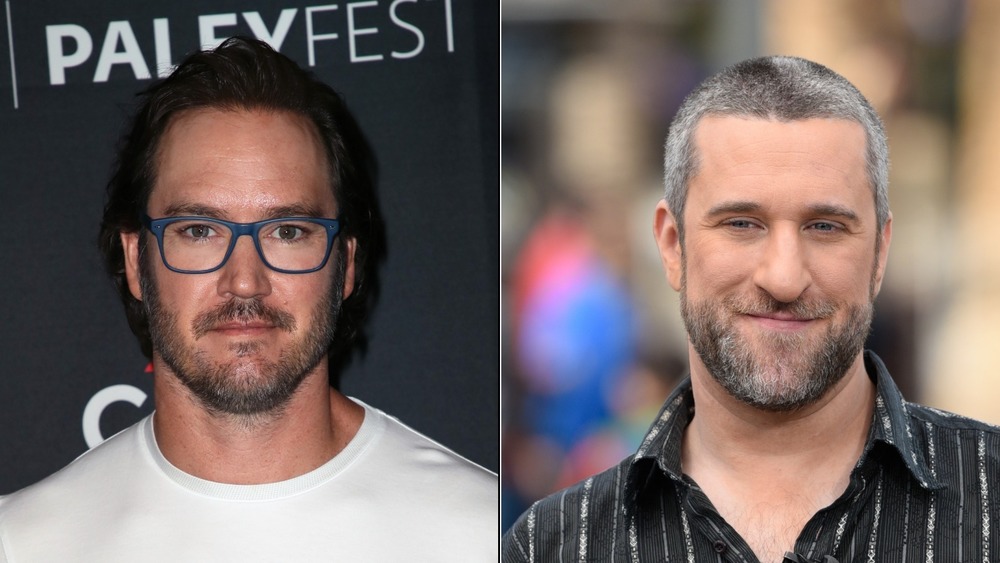 David Livingston, Noel Vasquez/Getty Images
Upon hearing the news of Dustin Diamond's sudden death, Saved by the Bell star Mark-Paul Gosselaar took to social media to pay tribute to his late co-star. "Deeply saddened to hear of the passing of Dustin Diamond, a true comedic genius," the actor wrote on Twitter. "My sincere condolences to his family and friends. Looking back at our time working together, I will miss those raw, brilliant sparks that only he was able to produce. A pie in your face, my comrade." Other former castmates paid tribute to Diamond as well, including Mario Lopez, Elizabeth Berkley, Lark Voorhies, Tori Spelling, and Tiffani Thiessen.
Gosselaar appeared on a February 2021 episode of Tamron Hall, where he also reflected and processed his former co-star's death. "It's always tough when someone passes away. I think it's even more so when the individual is someone you know and the age of Dustin. It was only a few weeks ago that we heard about his diagnosis and for it to happen so quickly is shocking," he said. "Myself and the rest of the cast, we will get together at some point and sort of express our feelings, but yeah, it happened so quickly that we're all just pretty shocked about it," he added.
The Mixed-ish actor also addressed the elephant in the room: that he nor most of his Saved by the Bell castmates had seen or spoken to Diamond in years.
Mark-Paul Gosselaar reflected on his relationship with Dustin Diamond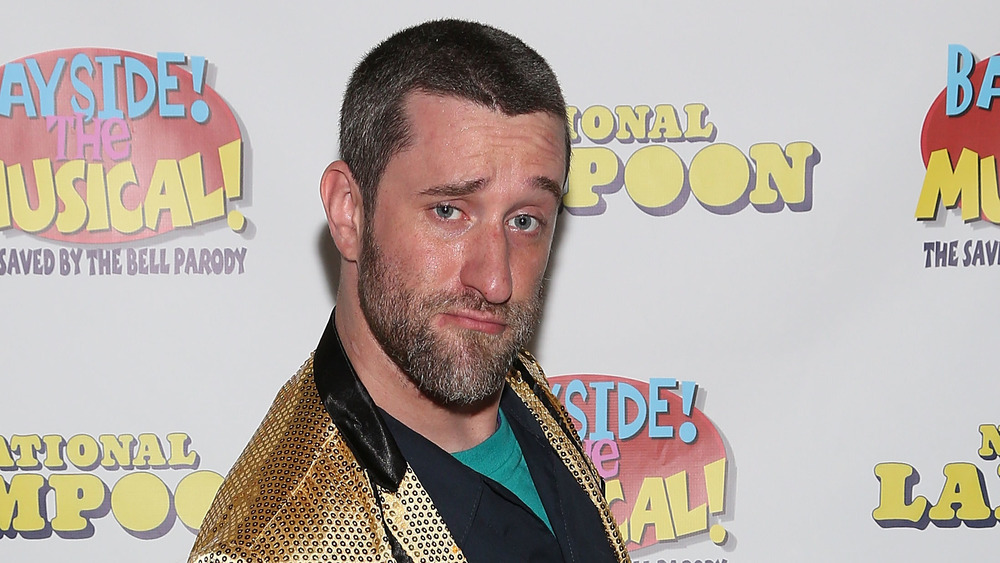 Taylor Hill/Getty Images
Mark-Paul Gosselaar told Tamron Hall on Feb. 2, 2021 that he had no ill will toward his former co-star, and said that sometimes life simply happens and people go their separate ways. "It's interesting. A lot of people may not understand that you can work with somebody for years — you can be very close, you see this person every day for an entire season of shooting and then once things wrap, the camera stops, you just drift apart," he said. "There's no reason other than just things happen in life and before you know it, years have passed and I think that was what happened with Dustin with the rest of the cast."
Gosselaar had previously commented on his relationship with Diamond during a March 2019 interview on the Awards Chatter podcast (via Today) "Listen, I've worked with actors that I couldn't stand being in the room with. Dustin is not one of those people," he said. Despite not talking to Diamond since 1994, Gosselaar said he would gladly say "Hey" to his former co-star if they were in the same room. "Honestly, there's nothing, like ... I don't take any of that stuff personally, especially when it comes to work. When it comes to work you just shut all that stuff off," he added, referring to Diamond's controversial tell-all. Diamond also apologized to his cast in an interview with Dr. Oz in November 2016. "I'm still loving you guys," he said.