Todd Chrisley's 'Cancel Culture' Comments Have Fans Talking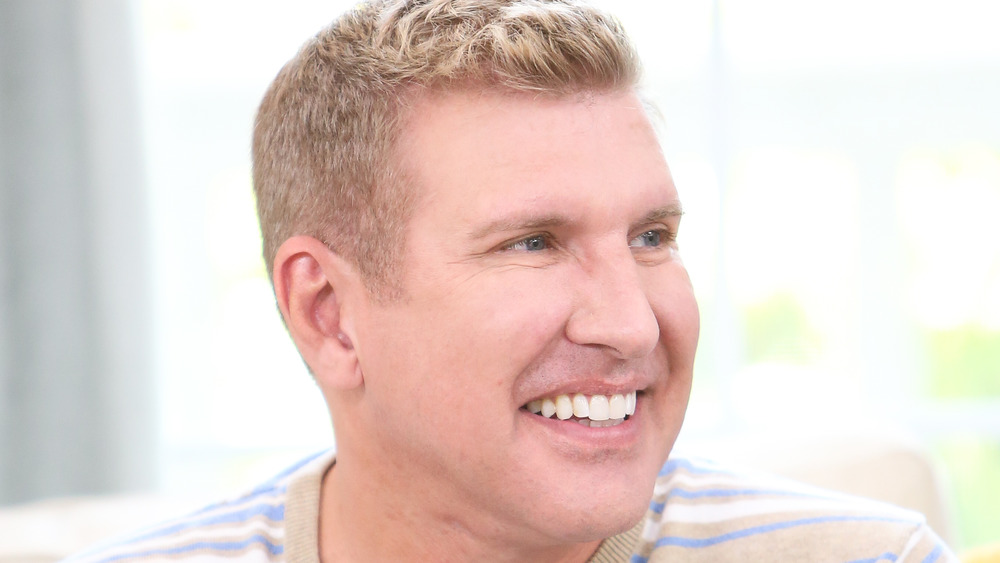 Paul Archuleta/Getty Images
It sounds like Chrisley Knows Best patriarch Todd Chrisley is totally over today's "cancel culture." The reality star took to Instagram to share his two cents about cutting out those who have made unfavorable decisions in the past on Feb. 3, 2021. 
"There's no scale anymore. It's either you're a social outcast or someone who could be at any given moment. WE MUST FIND COMPASSION FOR THE FALLEN, and lift them up, teach them a better way and let them move forward," read the message shared to Todd's grid. "We have no right to find comfort in someone else's misery."
Todd's post comes shortly after country star Morgan Wallen was barred from the Academy of Country Music following the singer's use of racial slurs in a video posted by TMZ on Feb. 2, 2021. "Dangerous times we are living in folks," Todd wrote in his caption. "I encourage each of you to not find comfort in others misfortune, find it in showing the ability to forgive and by lifting the fallen up and help them to understand the error of their ways, we can't CANCEL people like they never mattered." 
However, not everyone agreed with what Todd had to say. Keep scrolling to see why his fans are talking.
Fans criticized Todd Chrisley's 'cancel culture' commentary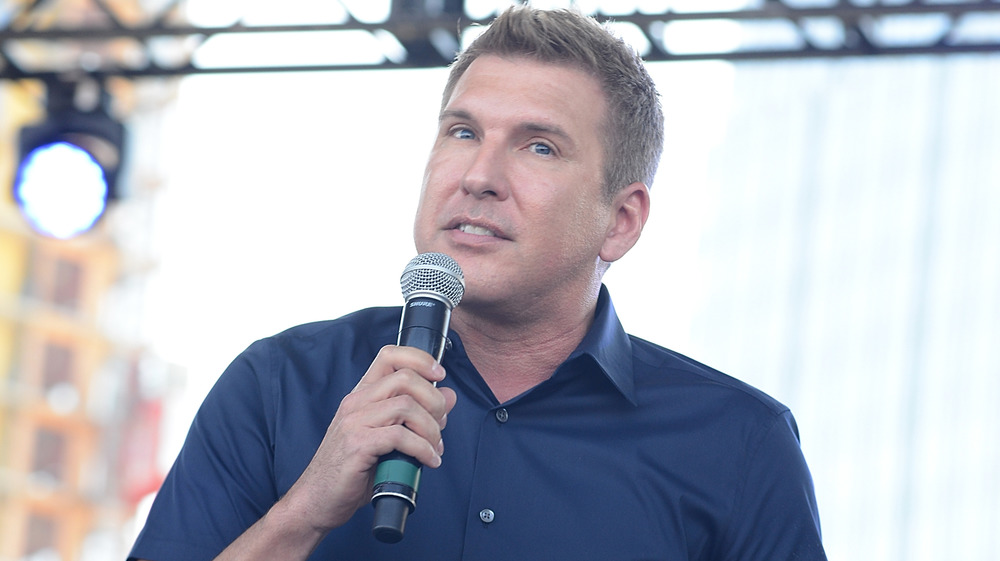 Beth Gwinn/Getty Images
It did not take long for Todd Chrisley's "cancel culture" post to garner some criticism. Specifically, some fans slammed the reality star for not prioritizing accountability by those who have done wrong. "I mean there has to be repercussions. You can't act irresponsibly in such a repulsive manner and be forgiven automatically," one user commented, seemingly referring to the Morgan Wallen scandal. "He can come back but change, education and awareness must be done on his part," they added. 
In response, Todd replied, "I'm not referring to anyone in particular, I'm referring to a country as a whole, we are all sinners and fall short of the glory of God, I just don't think canceling people is the answer, we are to be leaders of Christ and should grant grace as God has granted grace to us." 
However, some still found issue with his thoughts, with one person commenting, "Sir, respectfully, if you chose to make bad decisions there are consequences for those actions. No one is allowed to be racist, homophobic, or sexist. They should pay the consequences for foul human behavior."
On the contrary, others praised the father for speaking his mind. "Amen amen. Cancel culture is toxic, what if the Lord never forgave us for falling short? Sad," someone else commented. "Thank you @toddchrisley this 'cancel' culture has GOT to stop!" another added. It sounds like Todd will stand up for what he believes in regardless of what anyone else thinks.