What Really Happened Between Chad Michael Murray And Paris Hilton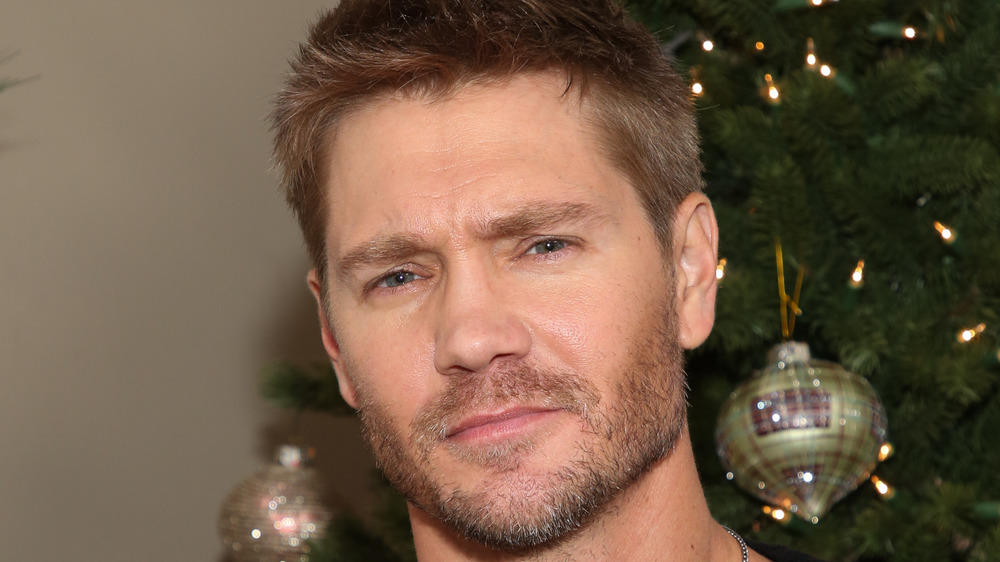 Paul Archuleta/Getty Images
Lucas Scott and Brooke Davis had an on-again-off-again relationship throughout One Tree Hill. Their real-life counterparts, Chad Michael Murray and Sophia Bush, had an equally messy romance. They got married in April 2005, ultimately splitting up just five months later, according to Us Weekly. Rumors swirled that Murray cheated on Bush with his House of Wax co-star Paris Hilton.
Regardless, Bush and Murray continued to work together after their breakup, which included playing each other's love interests on the show. The word "awkward" is an understatement in this case. In 2014, Bush told The Chicago Sun-Times' Splash magazine (per E!), "I think every woman on Earth has dated the wrong guy at some point." While that remark was a rather vague comment that could have been about anyone, she didn't mince words during a heated Instagram exchange.
A fan slammed Bush for supporting Hillary Clinton during the 2016 election, commenting, "So @sophiabush you side with liars? No wonder Chad cheated on you, your taste sucks. UNFOLLOW," as reported by KIIS 106.5.  Bush shaded the Instagram user as "super classy" in addition to accusing the person of "blam[ing] women for their f**kboy partners' actions." There was no mention of Hilton specifically, from Bush or Murray, but someone else had no issue calling out the hotel heiress by name.
Nick Carter accused Paris Hilton of cheating with Chad Michael Murray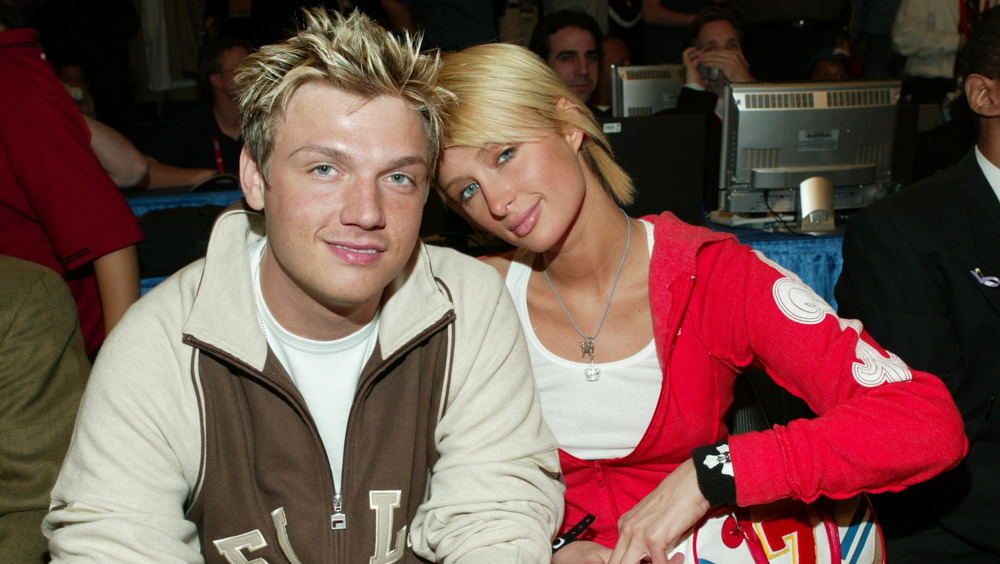 Frank Micelotta/Getty Images
Chad Michael Murray was with Sophia Bush while he filmed House of Wax, but he wasn't the only actor with a significant other on the set. His co-star Paris Hilton was dating Nick Carter at the time. Nick's younger brother Aaron Carter accused Hilton of cheating on Nick during a 2006 The Tyra Banks Show appearance, according to Hollywood.com. Aaron allegedly found out that Hilton cheated. Nick was sitting by his brother's side when he mentioned Murray's name during the interview. 
Nick addressed this again during a radio interview with Ryan Seacrest in 2006, per TMZ, because his "brother kind of let the cat out of the bag." Nick also alleged that he got back at Hilton when he "hooked up" with Ashlee Simpson. He remarked, "I'm not saying that Paris is a bad person, but I'm saying she's got to work her problems out."
In a 2011 E! News interview, Murray didn't address the Hilton hookup speculation, although the article did mention her name in reference to his former days as a tabloid fixture. Instead, he vaguely remarked that he "was a kid" and said, "I guess I just I didn't see things as clear as I wish I did." While Murray insists he's grown up and changed, there are plenty of people who are nostalgic for the early 2000s' celebrity drama, which will live on forever thanks to the internet.